Fighting diabetes with diabetes friendly recipes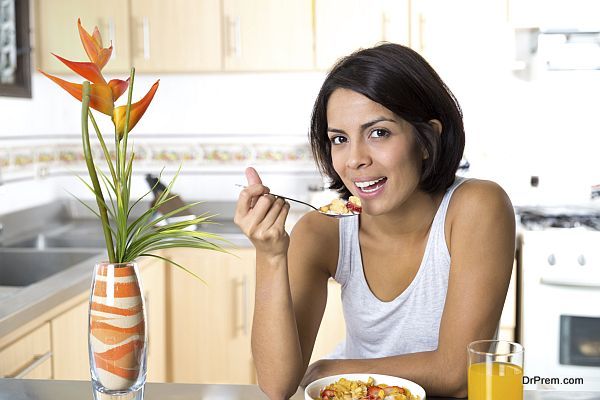 We cannot sacrifice healthy eating as it is the only way through which we can live a healthy life. It becomes even more important for people with serious health conditions to stay on a healthy diet. Conditions like diabetes, cardiac problems, and various other problems require more care. Sugar and fats can make their condition more critical so they have to follow a healthy diet plan.
Diet plans for diabetics often include boring foods and meals. Diabetic cannot eat sweet food as it can increase their sugar level and can lead to many other problems. That however, does not mean that they cannot eat delicious and their favorite food.
Benefits of eating diabetes friendly diet
Diabetes friendly food can make a huge difference in patient's ability to keep their blood sugar levels under control. It can be very difficult for many people to stick on a diet, which is tasteless and boring. An effective diet plan can help people to stay on a healthy diet without compromising on taste and their favorite food. Following we have a list of diabetes friendly recipes that can add sweetness in the life of diabetes patients:
Diabetes friendly salads
Healthy salad should be a part of meal for diabetes patients. You may include ingredients like grilled chicken, fish, shrimps, and raw vegetables to make a healthy salad. It is also important to avoid fattening ingredients like bacon bits and heavy cheese. Including carrots, cucumbers, spinach, nuts, and seeds can enhance the taste of the salad and benefits diabetics in multiple ways. Do not forget to choose fat free or low fat ingredients for salad.
Diabetes friendly soups
Soups can be a great option to satisfy your hunger but you have to consider some points in order to make the soup diabetes friendly. People with diabetes can go for chicken noodle soups, tomato soups, rice soups, and other soups that are made without cream. It is important to avoid cream-based soups and chowders as they can lead to various health related problem and can increase your sugar level.
Diabetes friendly breakfast
Diabetes patients should increase their protein intake during their breakfast. It is important to include milk, nuts, egg whites, lean meat plain green yogurt, and beans in breakfast. Whole grain breads and vegetables can be another option for breakfast. Diabetes can increase the risk of various cardiac problems so, it is also important to add more fibers in your breakfast. In order to add sweetness in your meal, you can go for sugar free and other options.
Diabetes friendly lunch
In order to control type 2 diabetes, you need to consider important things when planning your diet. You can choose fat free salad dressings, whole grain bread, include grains, beans, fibers, and alcohol in your meal. Lean protein sources like chicken, lean roast beef, turkey, and fish can be a great option for lunch. It is essential for you to avoid fried and heavy cheese foods. Potato salad and fatty chips can increase your sugar level.
Diabetes friendly dinner
Foods like tandoori turkey cutlets with pear cherry chutney, grilled halibut with roasted tomato tapenade, fusilli with mushrooms and Swiss chard can be a great option for dinner. These foods are rich in fibers and proteins, which can help you to maintain your sugar level. You can consult an expert in order to make diabetes friendly meal plan for you. Registered dietitian can give you more ideas for healthy breakfast, lunch, and dinner for diabetics.
Summary
It is essential for diabetes patients to stick on a diet that can help them to decrease their sugar level. For this, patients can include diabetes friendly meals in their breakfast, lunch, and dinner.