Why you should eat almonds on a daily basis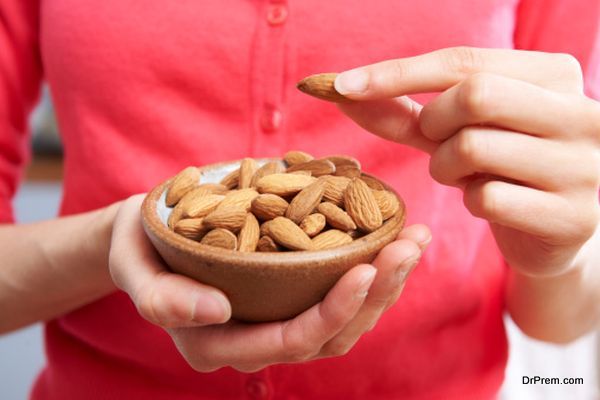 Eating almonds are a tasty and nutritious snack with plenty of health benefits because they are loaded with minerals, promote heart health and prevent weight gain. Eating almonds is the best and delicious way to stay fit and healthy. It includes various fats, which is quite helpful in reducing your heart disease risks.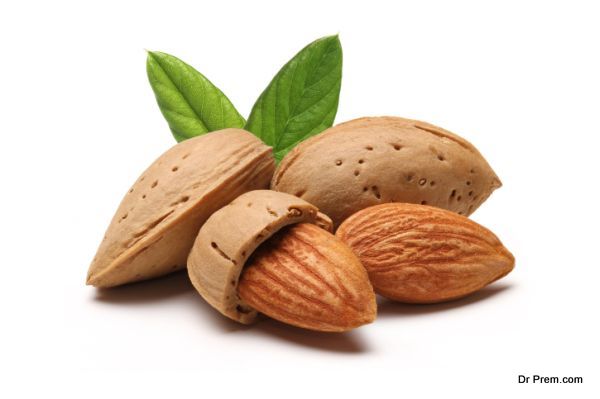 Amazing benefits of eating almonds daily
The way your skin feels or looks is directly depends how well your digestive system functions. A weak digestive system leads to many problems, such as constipation. Constipation is the main cause of pimples and acne. Therefore, you must add almonds in your diet in order to make your digestive system strong.
However, it is a rich source of vitamin E, which helps to reduce acne, dark spots, blemishes or pimples. Vitamin E nourishes your skin and gives you a radiant glow.
Almonds have anti-ageing properties in them. You can massage with it on your entire face, especially under your eyes in order to get wrinkle free skin. If you apply it regularly, it will lead to reduce your dark spots, dark circles and gives you a beautiful or even skin tone.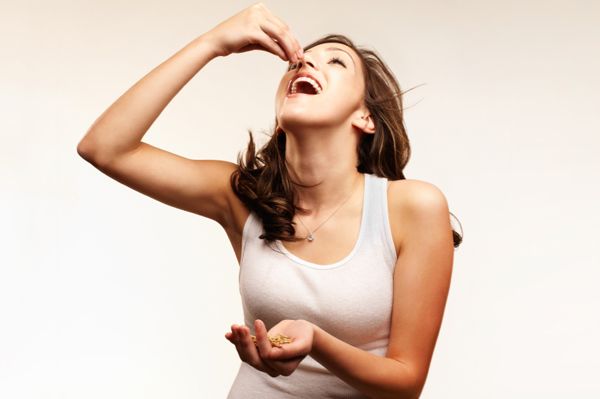 It protects your heart as its fivers blocks the body's ability to absorb fat. Almonds are very rich source of vitamin E, magnesium, monounsaturated fat and oxidants that increase blood flow. In an addition to this, its cholesterol lowering effect helps in maintaining a healthy heart.
It helps in boosting the power and capacity of brain therefore, is best for students. It is also beneficial to reduce the risk of Alzheimer's disease in old age. It contains riboflavin and magnesium, which are the best energy boosters and allows you to stay fresh entire day.
It also help in to prevent the weight gain as the nuts have a variety of vitamins, minerals and other nutrients that are essential to curb your cravings, which lead to weight gain. It contains about 9 calories per gram. However, you may end up eating too many calories and countering the benefits if you eat more than about a handful of almond.
Summary
Eating handful of almonds everyday helps you to fight various health problems. It is a rich source of vitamin E, minerals and fibers, which helps you to get a healthy and glowing skin, boost your memory, reduces the risks of heart related diseases and much more.