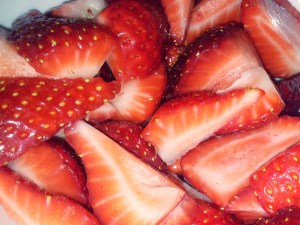 Breast cancer is difficult to fight and win over. However, hope is there for the ones who are willing to put all their efforts towards the mission of getting rid of this brutal disease. Else than medication, diet is another factor which contributes highly in improving the breast cancer condition.
Breast Cancer Diet
Numerous essential nutrients and chemicals are present in different foods. When these foods are eaten the body becomes a cancer fighting machine. You need to provide the right fuel to your body in order to fight with breast cancer.
Phytochemicals play an important role in fighting against cancer. These chemicals are present in plant foods. Phytochemicals should be included in a good amount in your Breast Cancer Diet. The diet is not based on taking away the foods that you love to eat. All you need to do is to eat the foods that are health oriented and prevent growth of breast cancer.
Fiber – Breast cancer patients should have at least 25g of fiber intake daily. Increased fiber intake reduces risk of breast cancer by 11%. Vegetable and fruits are best sources to gain fiber.
Vegetables and Fruits – Nutritionists recommend that breast cancer patients should have 5 servings of vegetables and fruits per day. They provide fiber, antioxidants and phytochemicals. Tomatoes, kale, cabbage, broccoli, collars, raspberries and grapefruits are some of the most beneficial items.
Dairy Products – 1 to 2 servings of dairy products can prove beneficial for the patient. These products promote anti-cancer action.
Nuts – They provide monounsaturated fats to the body. These fats fight against development of cancer in the breasts. Nuts also provide fiber to the body.
Fish – Salmon, tuna, mackerel and sardines fight against cancer development. They are excellent addition to the diet. Fish provides omega 3 fatty acids that improve blood flow while reducing risk of cancer.
Whole Grains – It is recommended to have 3 to 6 servings of whole grains. It helps in lowering estrogen levels and increase in fiber intake.