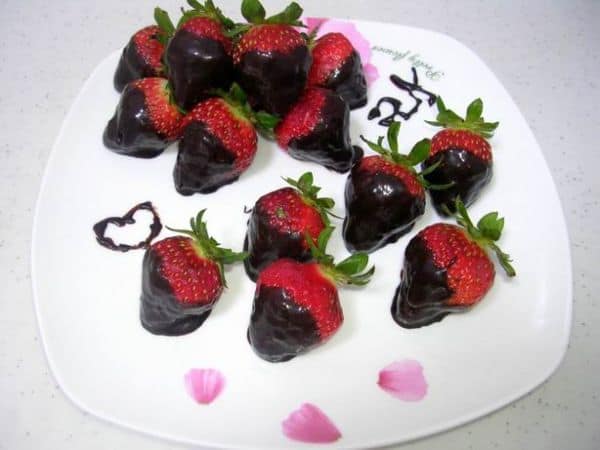 Are you a beauty freak? Then you must take care not only of your face but also of your body. Maintaining your body shape is not as easy as you think. You may have to sacrifice a lot of things. Proper diet and exercises can give you appealing results. I know that you will never like to hear the word 'diet', if you are a foodie. Dieting does not mean to starve. It only implies that you have to follow good eating habit. To gain perfect body shape and health, you need to reduce calories. You can avoid junk foods.
Here is a list of some low-calorie food items. They are very tasty and they never cause any harm to the body.
1. Popcorn
Do you love munching popcorn? Actually, popcorn is a good snack for your free time. It does not include high calories. Popcorn is rich in fiber. So it is good for health too.
2. Crackers with cheese
Crackers are great for your snack. They can satisfy your appetite for a long time. You can try it with low-fat cheese slices, which also provide you protein and calcium.
3. Almonds
Are you going for a trip? Then keep a handful of almonds with you. It is said that you can eat 14 almonds at a time, and it only counts less than 100 calories. Almonds also include fiber and protein.
4. Baked apple
'An apple a day will keep the doctor away'. It is a famous saying. However, it is a true fact. As a fresh apple, a baked one can also provide nutrients. The baked apple can be used with cinnamon sprinkled on top.
5. Blueberry smoothie
On a hot sunny day, it is always refreshing to drink or eat a cold stuff. You can start the snacks with a blueberry smoothie. It is a cold drink which contains calcium and anti oxidants. Blend 1/3 cups of low fat yogurt and 2/3 cups of chilled blueberry.
6. Frozen mango cubes
Mangoes are rich in fiber, beta-carotene, and vitamin C. Frozen mango cubes can be tried at your home, or you can buy this. It can give you great refreshment.
7. Baked potato with salsa
A microwave baked potato is a good snack as it contains vitamin C. You can try it with salsa, which is a classic combination. Even it will be good for the health and your skin.
8. Pistachios
Raw or dry roasted pistachios – of course it is a classic addition to your snack menu. They are rich in fiber, proteins, vitamins, and minerals. Even though it contains fat, it will never cause any harm to your body as it is unsaturated fat.
9. Banana pop
Do you love eating banana? Then we can try it in a different way. Take the banana and insert popsicle sticks. Dip this in yogurt and freeze them. You can enjoy a different banana snack which only contains low calories.
10. Tomato soup
Soups are all time favorite starters. Tomato soup is a great option among various soup varieties. However, cream of tomato may include high calories, so you can avoid it. The tomato soup includes high nutrients and low cholesterol.
11. Grapes
Fruits contain a lot of water. So they are always good for health as they have a very low caloric level. Grapes are good for your stomach and heath. Have plenty of grapes.
12. Whole-grain pretzel sticks
Pretzel sticks are rich in fiber and low in sugar and cholesterol. For those who do not like to eat nuts, this is a better option.
13. Apple slices with peanut butter
Apple slices spread with unsalted peanut butter are the different starter. However, you should not consume more than two teaspoons of peanut butter.
14. Yogurt sandwich
I am sure that you will love eating sandwiches. You can use low fat yogurt for preparing sandwiches. It will be a great combination and you need not worry about calories, as it contains very low fat.
15. Dry oat squares cereal
Have you ever tried dry oat cereals? It is a classic diet for munchies who love eating cereals. Try it during your drive and enjoy. It is a perfect low calorie snack for you.