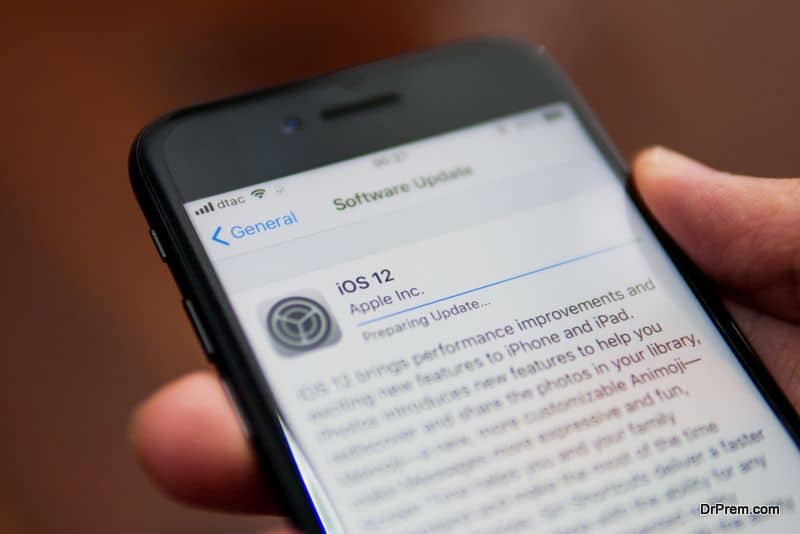 A few weeks back, Apple was selling iPhone 6s. Then, at WWDC, the brand released three new handsets, being iPhone 7 as the entry-level phone. iPhone XR starts at $749 and the high-end iPhone XS goes up to $1. 449. Prices hard to swallow, right? Do not worry, there is another solution from Apple for a performance boost without replacing your hardware –  iOS 12, the new operating system that is available for iPhone 5s, iPad, iPod 6th Gen and handsets released after that.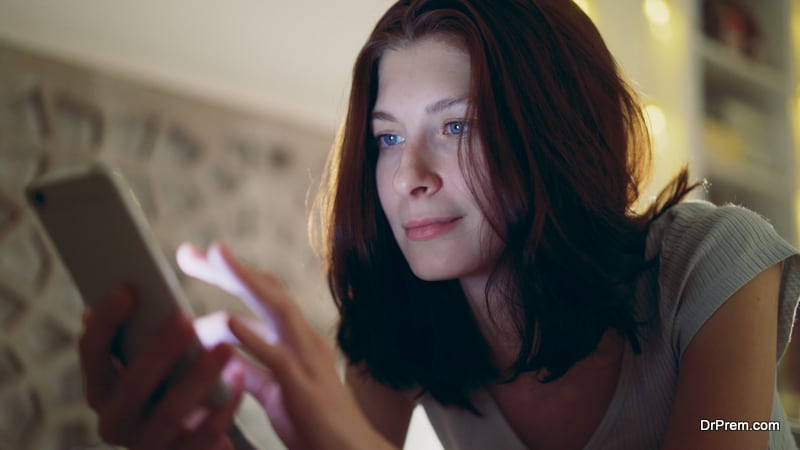 This means now you can get extra mileage from the same hardware just by upgrading your OS. This upgrade grabbed all the eyeballs and became the main attraction of this event. This release answered the question of all iPhone users – "How to make iPhone new?"
Millions of iPhone 6S devices are still in function, but iOS 11 updates strolled all the iPhones.
Now, all the iPhone users are thinking – "Why updating your updating your old iPhone with iOS 12 is beneficial? Or Why you should update at all ?" Let's discuss the same here and then you will come to know – Why updating your old iPhone with iOS 12 is a fine decision and a win-win situation for all the iPhone users, especially those with older versions. Just to start, it brings marginal performance improvement. But, before you think of an update consider few things.
Current device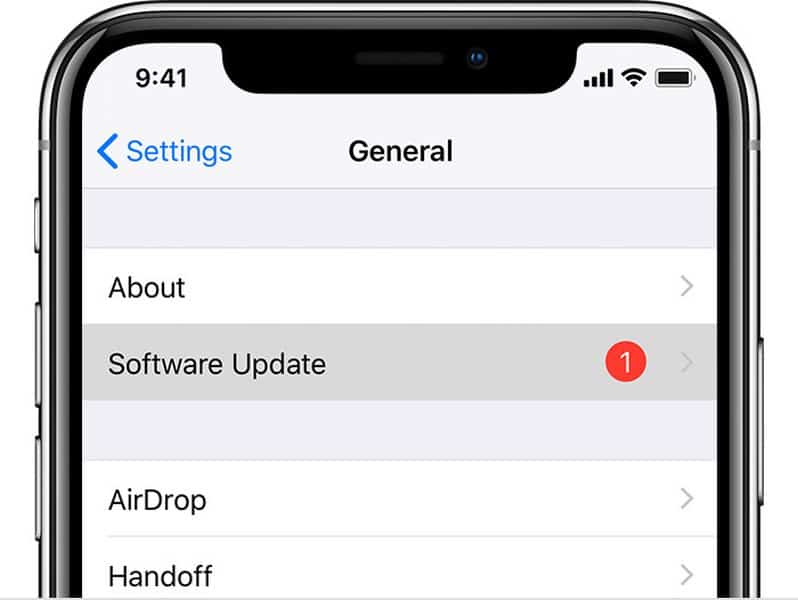 The iPhone or iPad, both are compatible with iOS 12. But, if that's a very old version, it may respond slow after the update. The reason behind – iOS 12 take more space and computing requirements than any other versions.
Installed apps
Apps that are not upgraded to 64 bit will not work on iOS 12. It may not affect you at all, but if you are using any particular app and you are updating your old iPhone with iOS 12 quickly check for its version before you go for the same.
Instructions for update
Check compatibility
If you installed iOS 11, you are already eligible for the update.
Create Back up
Install iOS 12

Once you are ready, apply the updates and share the experience with us. Once upgraded, you will have the option to enable Automatic Software Updates. As the name suggests, it will automatically download and install updates overnight. The update will also introduce a few device tracking applications through which you can check dedicated screen time to a specific application. These applications/tools will allow you to modify and analyze daily device usage. iOS 12 will feature a new notification shade to give more control to the users for notifications.
Let us tell you about one of the most exciting features of iOS after updating your old iPhone with iOS 12– it identifies the person from images stored in your gallery and prompts Smart Sharing options to send those files the person in the picture.
Lovable to all – Siri, will also get an update. She will be able to sync with third-party apps and give you notifications once you need them. For example, if you order Chinese while driving back from your office every evening. Siri will learn this habit and suggest you when to order Chinese food.
Performance of iOS 12
Apple's motive to release the latest OS is to give a performance boost not only to the current iPhone hardware but on to all the five generations since 2013. Speed tests conducted on several old iPhones, especially 6s and 5s after the upgrade and we saw significant speed push. Similarly, new iPhone 7 was also upgraded and tested side by side. After the update, it was clear that the performance difference is not that significant in the latest iPhones.
When we installed the latest Apple upgrade, it gave a new life to my iPhone. The first thing that we noticed was that the updates were fast. An upgrade is never a quick process, but this one never took long.
We waited for some time and once it was up and running as we wanted to see the performance boost. It felt good when we actually saw a few of them instantly. Examples, the iPhone started 20 seconds faster, the camera launch was quick from the lock screen and home menu.
The change in speed that we saw, Apple says it is 70 percent faster. Fewer chances to miss a photograph for seconds, true? Apple also says that the keyboard will come up 50 percent faster. It is true actually because when we tried to use the keyboard, it came up dramatically faster. If put some extra load on the phone and try to open the share sheet, it shows instantly.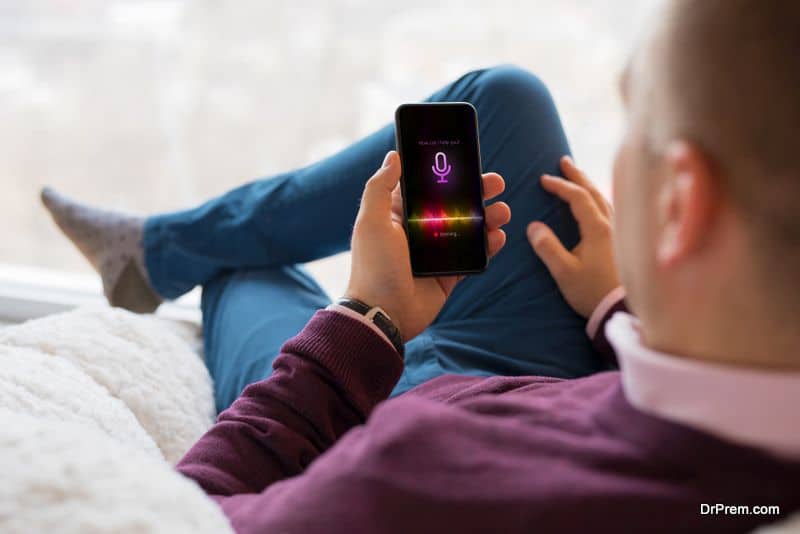 Overall experience is also better now, right swipe, opening, and closing of apps felt smooth. Common actions like pulling down the notification center, unlocking the phone, swiping up for the control center felt extra smooth. Entire GUI gives us a feeling of a new phone now. Apart from being smooth and fluidic, performance and functionality are also better now.
Another benefit of this upgrade is security. Best way to protect your device from threats is to use the latest Apple operating system. More than enough to answer – why you should update?
For a few of us, it may seem like a poor marketing strategy because if users are happy with the old hardware, why will they purchase new iPhones? But, Apple looks at the strategy in a different way. Users satisfied with their old Apple hardware will most probably go for iPhones again. They will also convince their friends and relatives to purchase the same replacing phones from other brands that cannot be upgraded. Optimistic, but right.
Is there anyone who is thinking: Why Apple waited so long to release such an update? The slow iPhone controversy forced the brand to think about long battery backup and removing shut down issues. To work on the same, Apple took the top engineers responsible to release new updates each year and assigned them to spend time and research on available framework and technologies.
Initially, in the decade, the smartphones used to improve after a year and worth an upgrade after two years. With powerful hardware nowadays, the scenario is changing, because they can function without any trouble for three to four years. With iPhones, the latest Apple upgrade will give you a new phone feel plus will keep you satisfied with its performance for more than a year. Hope, you got to know why updating your old iPhone with iOS 12 will be an added advantage.
An iPhone is incomplete without apps
iPhone offers great applications to suit everyone's needs. Be it apps for a safer driving experience, or apps to upgrade the performance or doctors and nurses – these applications simply make lives easier. In this light, here are some of the best iPhone apps which will help you achieve health goals.
Best iPhone apps to help you achieve health-related goals
It's crazy how you can do unimaginable things with your iPhone with the help of apps that range from turning your iPhone into a virtual fart machine (gigs) to taking note of your girlfriend's menstruation cycles to help you know of her mood swings. Thanks to this successful marriage of an impeccable firmware and a set of imaginative apps you can one day anything to everything with your iPhone.
We have numerous iPhone apps that contribute to ensuring the physical, mental and emotional well-being of users. Here, we've enlisted quite a few of those:
Nike Training Club

You have been planning for months to join aerobics but visiting a trainer and getting ready for it is truly a drag. Nike Training Club will substitute your real life trainer with a virtual one and that also at no cost. An absolutely free app from Nokia comes with a huge number of videos (you'll need 600MB of memory space to install it) with a number of exercises that help you in getting lean, toned, muscular, or target specific areas in your body. You can select your current fitness level and goal of the exercise and the app will recommend you the workouts.
Epocrates

So you are one of those doctors who spent years at the medical school and you still feel you cannot remember side effects and dosage information for all the drugs. Only if you could expand your memory just like modern day phones. Fortunately enough you won't have to worry about it anymore with Epocrates app, which according to them is now used by more than 50 percent physicians in the US. The app gives complete formulaic information of thousands of drugs along with the interaction information between different drugs. Your patients might get nightmares remembering consultation charges, but luckily for you (and maybe also for your patients), the app is free.
Skyscape Medical Resources

Skyscape is another app which is very useful to healthcare professionals. It is a decision-support tool that gives you vital information regarding drugs, clinical information over 850 topics and medical calculators, e.g. a dosage calculator. However, to unlock all this information, you'll have sign-up and create a Skyscape account. The interface comprises of RxDrugs (gives drug information), Outlines in Clinical Medicine (information on diseases and their symptoms), Archimedes (helps you in making decisions) and MedAlert (periodically updated medical journal.
EyeChart

Remember the days when you realized the world around you is getting blurred. You go the optician and he asks you to look and pronounce the random set of characters that get more miniature as you browse from top to bottom. It is no fun (to some) to realize their own eyes are no more reliable and need to be accompanied by a pair of glasses. In case you feel your eyesight is getting weaker EyeChart on your iPhone can give you the hint. It is a very basic application and works more of a marketing gimmick.
MedCalc

MedCalc is a complete medical calculator iPhone app. The app categorizes all the formulas on the basis of disease and keywords. In case you do not remember a formula, all you need to do is type in something related to the formula in the search functions and a list of relevant keywords ops up. The complete information is given regarding all the terms and implications of the formulas and you can customize a list of your favorite or most used formulas. It is not free as you'll have to pay $0.99 to get this app, but it is more comprehensive when compared to the free ones.
Taber's Medical Dictionary

Taber's Medical Dictionary is the most comprehensible medical dictionary available currently. It has more than 60000 terms, 1000 photos, and 600 patient care statements. It is easy to navigate through the dictionary and you can also do an index search. Apart from definitions, it also tells you about the nutrition and alternative therapies as well as pronunciation of tongue twister medical terms. As an icing on the cake, the good news is that it is free.
Davis's Drug Guide

Davis's Drug Guide has in its database information related to more than 5,000 trade name and generic drugs that help you to review the drug and calculate appropriate dosage. You can easily navigate through the app thanks to organized indexes. You can search for any drug or related information with its powerful search engine. It is available for free and can also be used on your iPad.
Eponyms

Medical field borrows a number of terms from influential people in its field, though it can be extremely challenging to remember all those names. This app offers you more than 1700 eponyms divided into 28 categories with the functionality of search.
STAT ICD-9 LITE

This strangely named app (for laymen like us) consists of 13,677 ICD-9 diagnosis code. Different codes are classified based on the disease they are related to and will help in getting rid of those NOS codes, which are highly undesirable.
PubMed On Tap Lite

You can browse all the articles on PubMed with this application. The library feature allows you to store your favorite articles, which you can format as well as email. It can be used along with various reference management apps such as Bookends and Endnote.