In 2019, nothing can be a better way to capture beautiful, essential and significant moments than merging them together to make a video. Be it an office presentation, a birthday gift, or the first words of a baby – a good video can help you ace it all. And, with FlexClip, making a good video is now a cakewalk. Continue reading for a detailed review.
A template for every occasion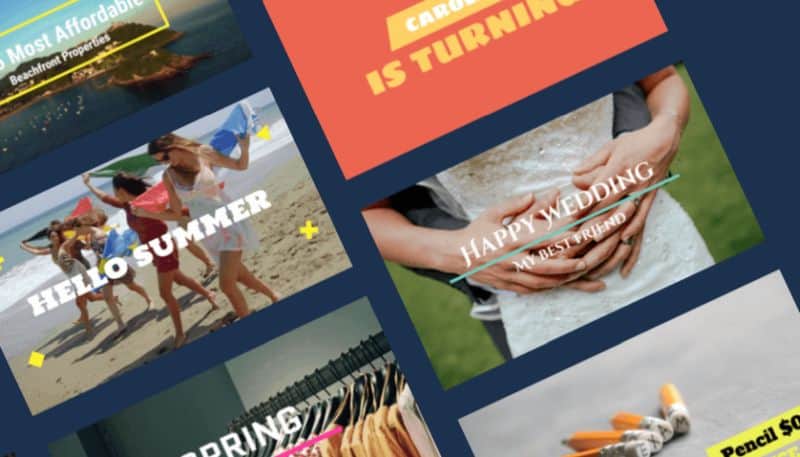 Image Source : flexclip.com
No one can deny that a great video requires the right template in which the video content fits like a glove. But, in most video-making softwares, you either have to face the lack of sufficient and efficient templates or struggle to create just the right one for your desired video. With FlexClip, this problem is  now a thing of the past.
FlexClip is a video maker that has a template for every occasion. In fact, for the user's convenience, the templates are divided into two sections – Commercial Video Templates and Lifestyle Video Templates.
You can choose the former for videos pertaining to real estate, fashion, marketing, company introduction or promotion and fitness. Opt for the latter section if you wish to create casual videos for your last summer vacation, for your loved one's birthday, or your much awaited wedding.
No matter which video you are aiming for, there is a template for everything.
An Easy Video Editor
Many a times, most of us struggle to create even a 2-minute video on various video makers. A lot of them require you to have some experience in the digital field, or you might end up with a mess in the name of an unforgettable video.
With FlexClip comes its easy video editor – which means you do not have to pull your hair in frustration every time you try to add an image or trim your video.
When you use FlexClip, you do not need any experience or degree in video making and editing. The entire video making process on FlexClip takes only a few minutes, and its interface is easy to use too.
A spectrum of text animations and a vast media library
Image Source : flexclip.com
Even the most basic video on FlexClip video maker can be enhanced by adding the right amount and style of text to it. You can browse through a spectrum of text animations available within the video maker, select the best suited ones for your video, and simply add them. Viola! Your video is now all the more appealing and eye-catching.
And don't compromise your video quality by selecting low-quality images for the same. With FlexClip, you can now take a virtual stroll in the vast media library of the video maker. Select the choicest high resolution pictures, royalty-free images, and clean music audios for your video.
FlexClip is completely free
FlexClip is completely free to use. So, when you want to make a video next time – and not just any video – but a high quality, clean, and effective video, you can head to FlexClip. Within a few minutes, you will end up with the video or slideshow of your dreams!
To create the best video on FlexClip, simply sign up for free. Then, upload the images or videos from your computer or choose from FlexClip's media library. Customize your video by inserting text, recording voiceovers or uploading music files from the software.
Once you are done, you can export the video in a variety of resolutions, such as 480p, 720p and 1080p. You can also export them in varied aspect ratios depending on your requirements and convenience.
And with FlexClip, you can also easily share the video you have made with the world on a number of online social media platforms.
Who knew video making can turn into a process as smooth as butter? But now, because of FlexClip video maker, it is a matter of minutes to combine your beautifully captured moments into a video which will stay with you and your loved ones forever. Give it a try!