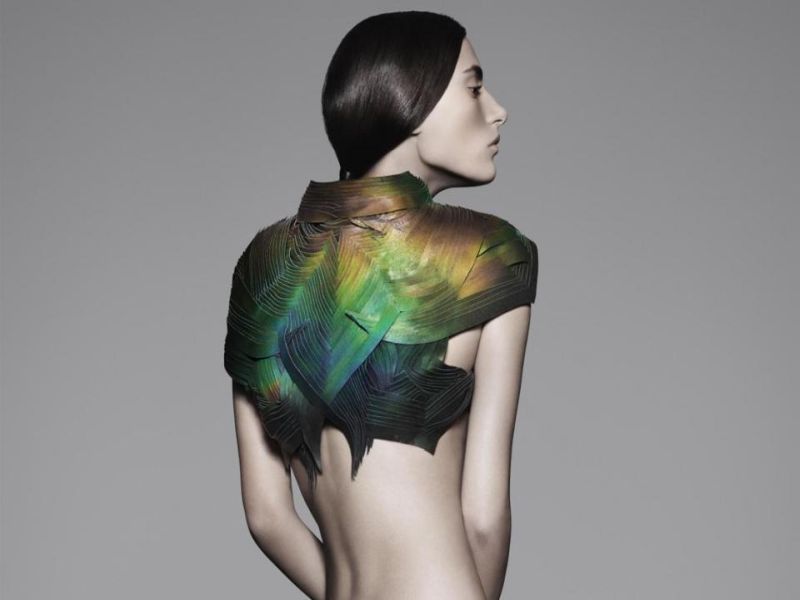 Fitness trackers and smart watches are the first things that we think of when we think of wearable tech. Though there is Google Glass and outfits which light up, like the Cinderella gown we saw a certain celeb wear on the red carpet, there have been very few wearable pieces of fashion, which we could integrate in our lives. Until now. Take a look at these fashionable pieces of wearable tech created using smart tech as well as delving deep into fibre science, showing us the way how things are going to be in the future:
Google and Levi's Project Jacquard
Image Source : conversationsabouther.net
This cool jacket designed for the use of urban cyclists, is something which uses touch technology to enable cyclists to swipe, tap and hold to complete tasks like answering or blocking calls, changing music and accessing information about navigation, on the go. The jacket looks good and hides the fact that conductive yarn has been woven into the cuff on the left hand to enable all the smart functions.
Emel+Aris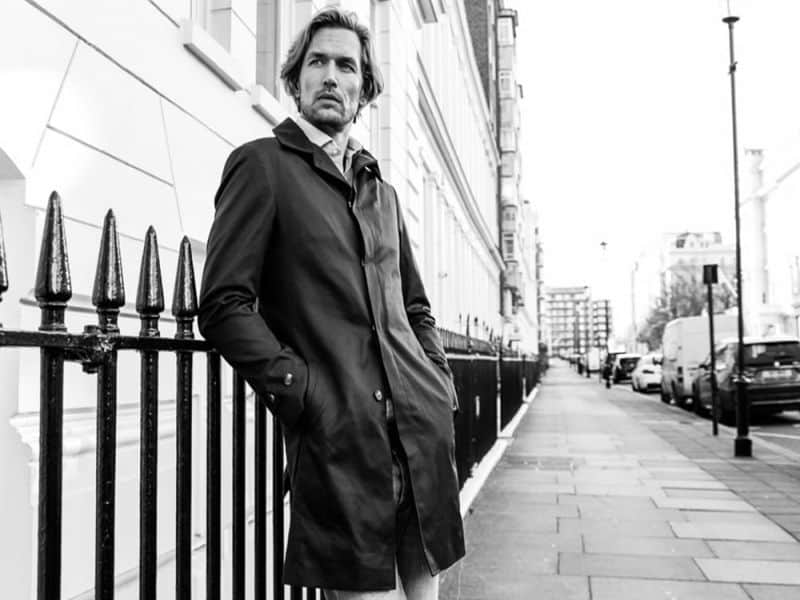 Image Source : emelandaris.com
This is another piece of versatile tech which is also a crowdfunding success story. This stylish unisex smart coat has been designed using far infrared (FIR) heat energy panels placed across the coat. The heat produced increases the blood flow and provides heat to the muscles. There is just one cable which is connected to the battery pack, hidden in one of the pockets. So you can get warm when you want to and be prepared for all weather conditions.
Fan Jersey from Wearable Experiments
Image Source : cdn.psfk.com
This jersey introduced just before the Super Bowl allows the wearer/fan to feel the vibrations of major plays on American football fields or on European soccer fields. Bluetooth connects the jersey to the game and the wearer can feel haptic vibrations in real time, while watching the game, which makes the fan more involved emotionally with the game.
Cognitive dress from Marchesa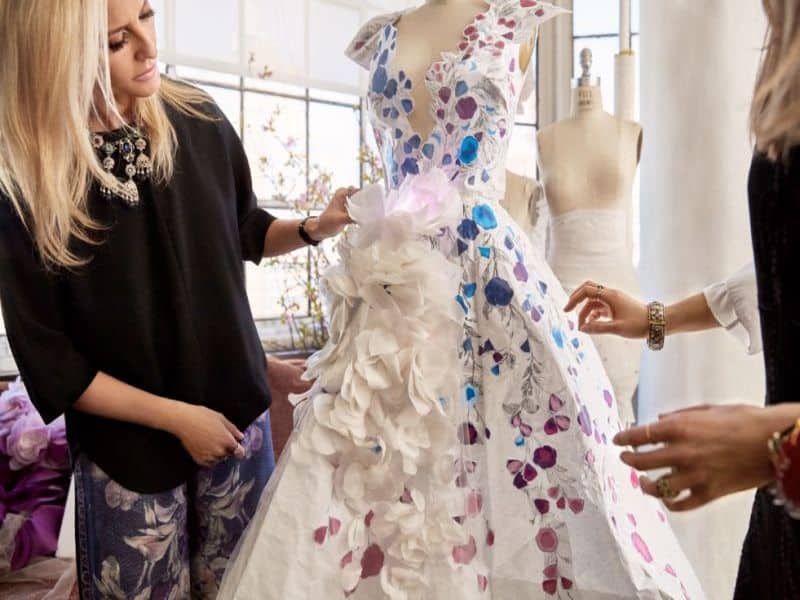 Image Source : cbsnews1.cbsistatic.com
Marchesa, the well-known fashion house collaborated with IBM to create the stunning cognitive dress, which was showcased in the Met Gala 2016, New York. The dress which uses Watson, IBM's cognitive system changes color according to the wearer's change of emotions. Joy, excitement, passion, curiosity and encouragement were the emotions that were selected by the makers. Whenever the wearer felt any of these emotions, the dress would change color to rose, aqua, coral, lavender and butter.
The Unseen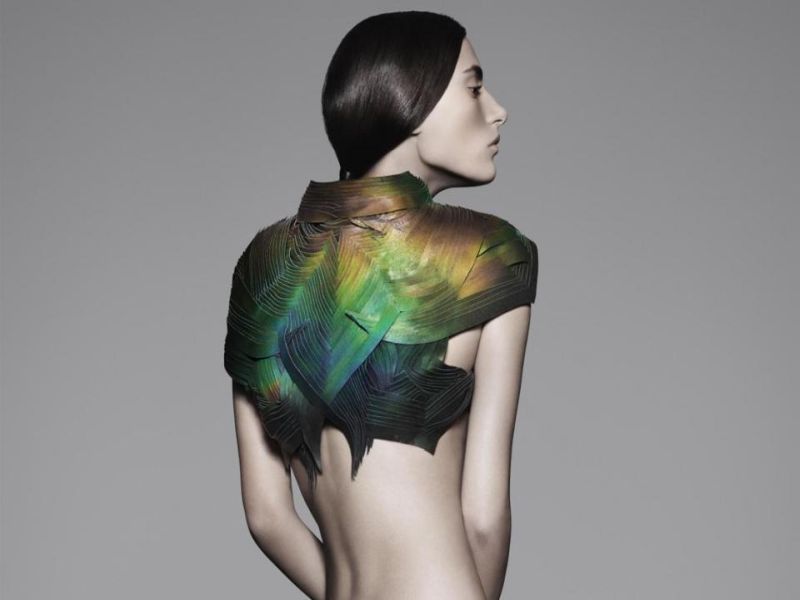 Image Source : blogs-images.forbes.com
The Unseen range is one of those rare wearable tech high fashion items which have been launched on the market. Lauren Bowker, who calls herself a material alchemist, designed scarves, backpacks, phone cases and more, for London's Selfridges' luxury accessories line. The Unseen range functions on the idea that the colors change depending on changes in the environment, such as air pressure, touch, sunlight, wind, air pressure,  as well as user interaction. For example, an Italian alligator skin bag could change colors from black in winter, red in spring, blue in summer and green to red in autumn.
High fashion stilettos from Thesis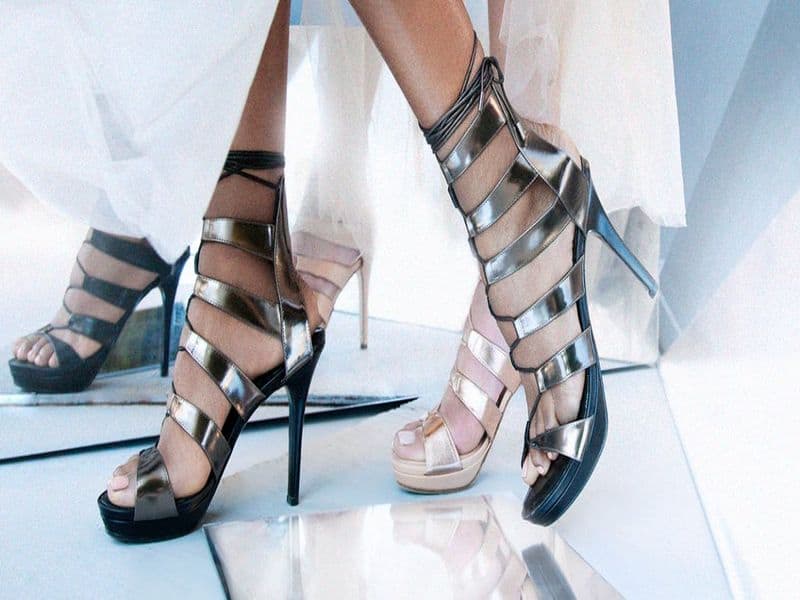 Image Source : static3.businessinsider.com
Comfortable stilettos sound a little impossible, but Thesis Couture founder Dolly Singh hired a mechanical engineer, orthopedic surgeon, shoe designer and rocket scientist to create a pair of stylish stilettos that has the latest tech in it to make it comfortable as well. The shoe's angle, front platform and polymer which is ballistic grade makes the wearer feel as though she's wearing heels which are an inch shorter than the actual 4 inches. This is one shoe most women would definitely like to have.
Incertitudes by Ying Gao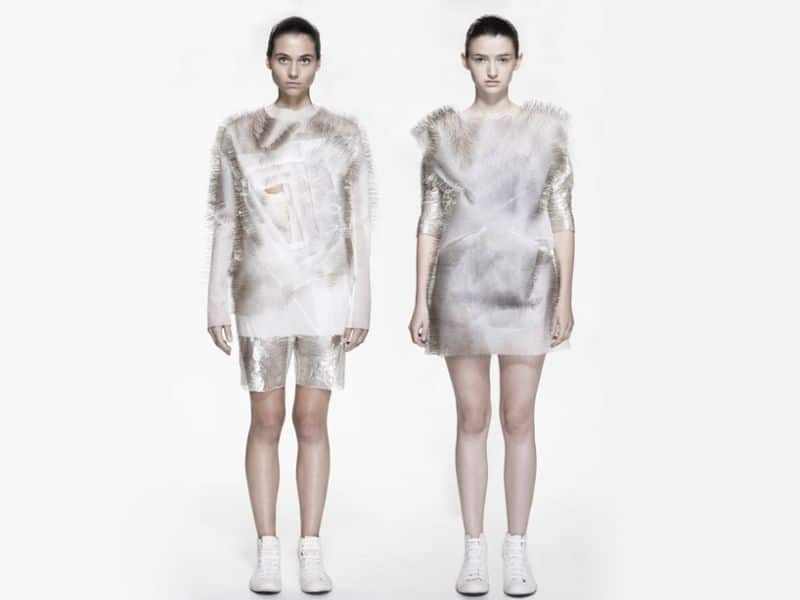 Image Source : designboom.com
Ying Gao's Incertitudes set of two dresses are sound reactive which are embellished with electronic components and sewing pins. The speaker's voice activates the dresses, making the pins move and giving the dresses a certain presence.
Spiber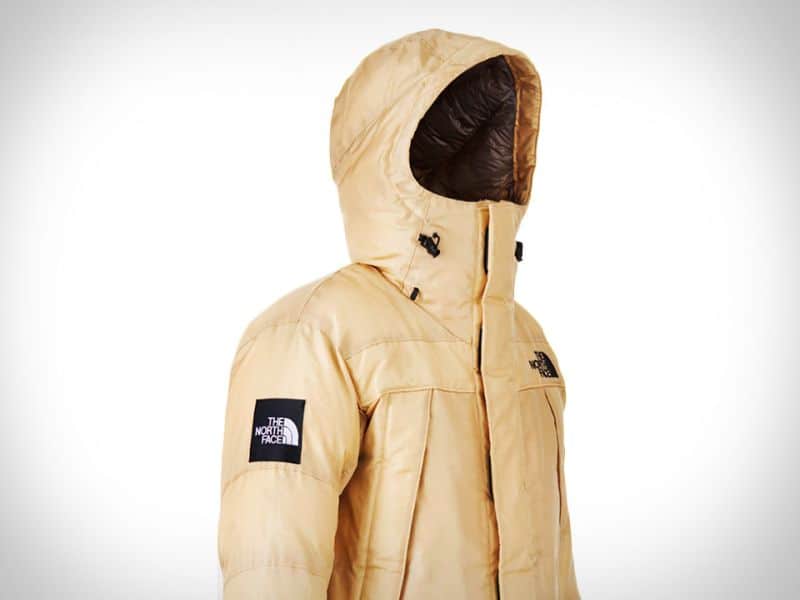 Image Source : uncrate.com
It's a fabric named Spiber as it is manufactured by using spider silk. Moon Parka was a one-off design made from spider silk. Companies in the US and Japan are working on making garments from spider silk which they consider to be stronger than Kevlar.
Designers collaborating with scientists to produce versatile wearable tech which look good and are functional may change the way we dress in the future and introduce us to some cool experiences which only technology can give us.