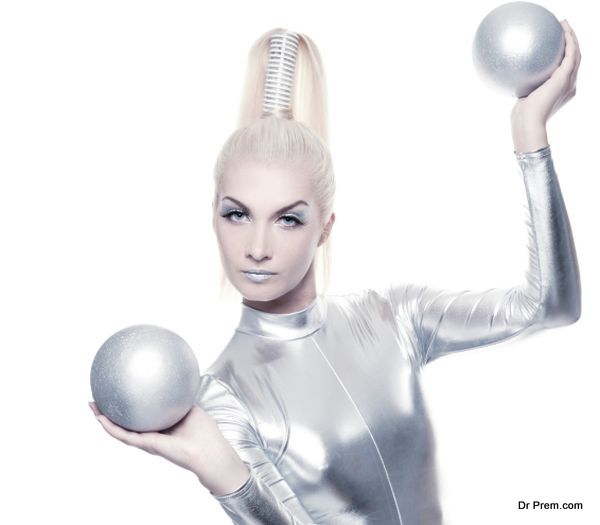 Like all other aspects of life, technology has also touched and influenced the fashion industry. In near future, we will be wearing technology infused apparels that offer more than coverage and style. Fashion industry is always on the lookout for new ideas and inspirations. Technology has affected the fashion arena and soon it will be merged with everyday fashion in more than one way. The result of merging fashion with technology is more empowered and lucrative garments that can both change the way we live and the way we dress.
Protective Clothing:  
Are you adventurous? Do you take part in car/ bike racing or fire games? The new range of fashion clothing can protect you whenever you take up such risky endeavors. Designer Anna Haupt and Terese Alstin have created a perfect neck wear for speed cyclists, called the airbag. It will inflate into a full size airbag to absorb the shocks from cycling and protect your neck from all sorts of injury. These are great substitutes of the old fashioned bicycle helmets that make you look like a fashion crazy alien. The Frontline Gloves, designed by Ashwin Rajan and Kevin Cannon, can be great aid to the world's fire fighters. These gloves enable them to communicate through hand gestures. They can easily tell team mates to back off, evacuate in critical circumstances or signal that everything is fine just through hand gestures.
Fashionable Recycling:
Recycling used materials to create new and fashionable apparel is a great idea to keep the environment clean. SegraSegra is a Hungarian group that uses the inner lining of bicycle tires for making leather finish jackets, high on fashion. A resident of New Zealand, Emma Whiteside, has recycled radiator copper for making stylish gowns.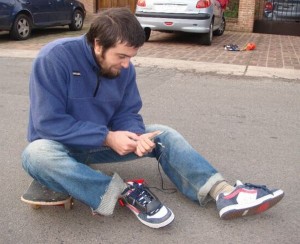 Fashion Powered by Kinetic Energy:
The tech and fashion lovers have found a way to convert the energy of our motion to electric energy and plan to power watches and cell phones with it. Soledad Martin is a tech designer who is presently working on making a shoe which will be converting kinetic energy to electric energy and help you charge your cell phones while you are walking or running in the park.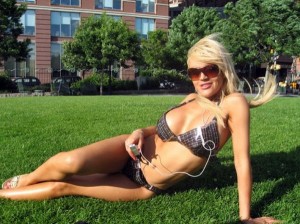 Solar Fashion Technology:
Designers are trying their best to harness the solar power with fashionable accessories and apparels. Andrew Schneider has made a solar powered bikini and Mae Yokoyama has created a beautiful solar necklace that the ladies of fashion will love to wear.
Fashion that Responds to Environment:
Diffus has made a climate dress that responds to the pollution levels of the surroundings. The LED lights in the dress signals the level of pollution around you.