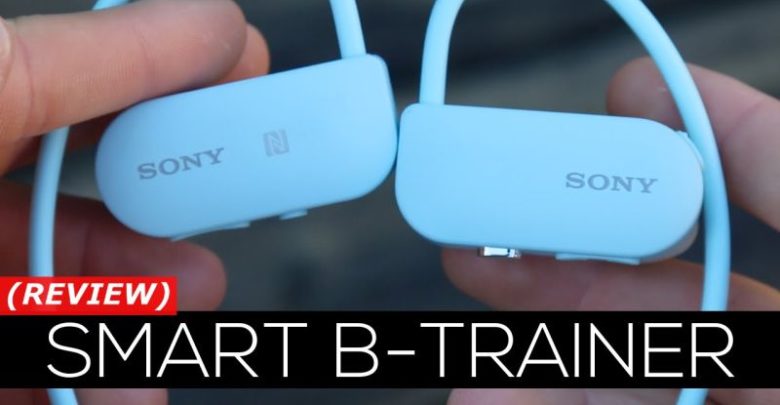 It can be a hassle to carry multiple gadgets when you go out for a running workout. Now, you can get rid of taking your smartphone, music headset, smartwatch, and heart rate monitor. Instead, you can simply carry one device and that is the stylish running headset from Sony. It is called Smart-B Trainer. Check out what it is all about.
Usefulness
Sony Smart-B Trainer is an all-in-one music player that also tracks your fitness. It is a great way to exercise while listening to your favorite songs. The gadget can track several health parameters, such as heart rate, steps taken, time taken, distance covered, calories burnt, pace, speed, strides, and pitch. It can even help you judge your running route and altitude, and let you know the song you played at a certain location on your route.
The voice memo is this headset lets you take any notes even while running. Further, you can pair up the headset with your iOS or Android smartphone and set up your own training program using the accompanying Smart-B Trainer app. After this initial setup, your device is ready to add comfort and convenience to your life. However, it is only useful when you are an avid runner who wants it all in his or her device.
Value for money
Priced at $399, Sony Smart-B Trainer looks like a nice solution for users who are fitness freaks with a set running schedule.
Appearance

While the Walkman looks elegant and unobtrusive, it is packed with amazing features. This smart headset can scan and group songs based on tempo. It can also play specific songs, depending on your pace of running.It is a motivating device to keep you pepped up during a run. There is a power button in it that also works as an info button. Using this button, you can check your progress, as well as training program.
A silver button lets you initiate or stop your training. There are other buttons for play, pause, volume setup, and track changing. You can additionally use its Bluetooth button to control the music playback. However, it looks like an ordinary wireless headset if you check out the external appearance.
Performance

This music player headset is a nice example of multiple technologies packed into a single unit. It comes with an internal memory of 16 GB. Thus, you mayalmost never go short of storing a variety of songs. Sony Smart-B Trainer supports all common audio file formats, such as MP3, WMA, WAV, and AAC. The gadget works through its six sensors that include a gyroscope, accelerometer, compass, GPS, and barometer.
It even has a heart rate monitor that makes it easier for you to check your health anytime, anywhere. You will not need to buy a separate heart rate monitor along with your smartwatch. The headset is also pretty accurate while sensing therunning activity and tracking it on various factors.
In addition, it nicely categorizes your songs using pre-stored software called Media Go or Content Transfer. The audio quality of songs is fine. However, its battery may only last up to 6 hours without the use of GPS and with its sensors on. Overall, it is a decent device as far as its performance is concerned.
Ease of use

Sony Smart-B Trainer can hardly be uncomfortable or uneasy for any user. This lightweight device comes with several handy accessories, including soft ear buds, swimming earbuds, adjustment band, USB charging cradle, and adjustment cover for heart rate sensor.
All these accessories make your life easier, along with the powerful trackinggadget that just needs to be put on your ears when you go for running. It does not hurt you even if you wear it for a few hours. The headset is also flexible to fit against anyone's ears.