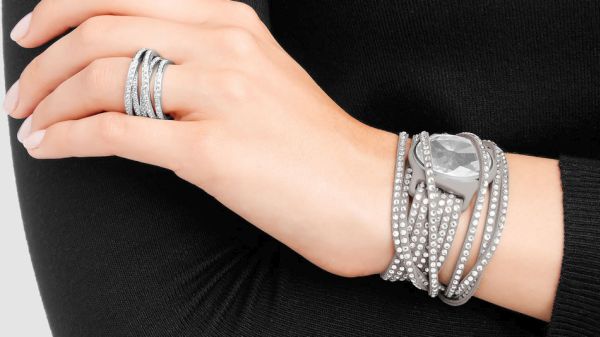 Smart wearableshave succeeded to gaintraction in past couple of years. Big names in tech industry are jumping the gun to enter the fast growing smart tech market. Brands including Nike, Fitbit,Jawbone and Misfit are trying to master cost-effective wearable fitness tracking,whereas companies like AiQ Clothing, Hexoskin and OMsinal are already into biometric garments. However, there are some brands that are rolling out ultra-expensive wearables, which you we can do without in 2015. Let's take a quick look at some of them.
Montblanc smartwatch with e-Strap –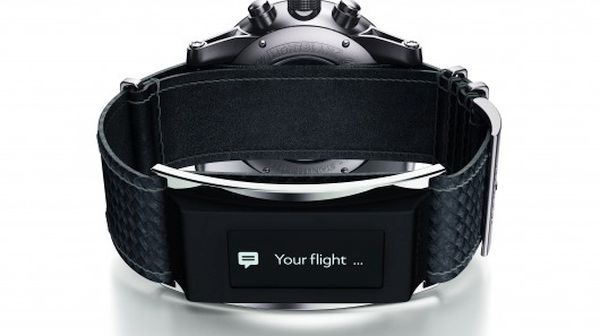 Montblanc, a German luxury watchmaker, has announced an optional E-strap to accompany its smart Timewalker Urban Speed chronograph. The add-on module, which is due for June, 2015 launch, facilitates customers with functionalities like activity fitness tracking, remote camera trigger, music controls, notifications, etc. It connects to your iOS or Android using Bluetooth. Everything sounds perfect until you look at whopping price tag, which goes as high as US$5,675. Well, don't forget that the band is optional and won't work without specific apps.
Cheaper alternative: Vibe Band with e-ink display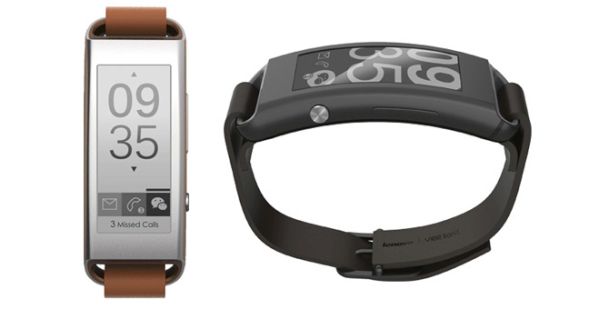 Vibe Band is a cheaper alternative available to Montblanc's expensive luxury wearable, and it comes from the house of Lenovo. The VB 10 has a 1.43 inch e-ink display. The pixel density is 240 PPI. Visibility on the display is consistent as it uses an e-ink panel, which clearly means, you can see it even in bright sunlight. It runs on custom OS and is compatible with Android devices. It offers same facilities for as low as $90 in comparison to its expensive counterpart.
Intel MICA smart bracelet –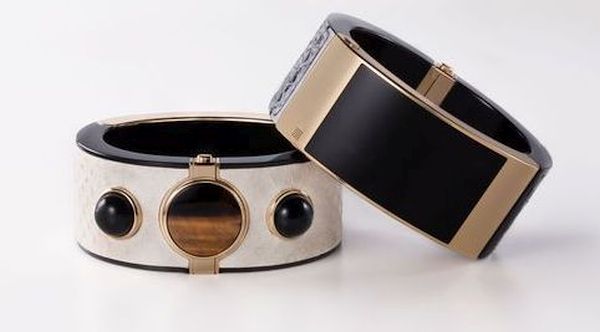 Intel has also jumped into the smartwearable market with its hi-tech bracelet for women. It is adorned with a curved sapphire touchscreen display and does the usual smartwatch tasks like notifications regarding SMSs, reminders, etc. It can work without a smartphone and charges up through a USB cable. Again, the price is expected to settle somewhere around $1000, which makes sense to only the well-heeled fashionista. That's true! Intel's smartbracelet is designed in collaboration with the fashion house Opening Ceremony and Barneys- which narrates the entire story behind an overpriced smart fashion accessory.
Cheaper alternative: Misfit's solar-powered fitness tracker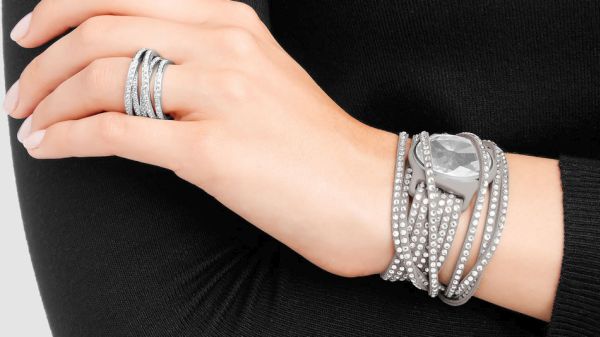 In contrast with Intel's MICA bracelet, Misfit solar-powered fitness tracker can be worn like a wristband or pendent around the neck. It's as smart and elegant as its expensive counterpart, and the best part is shining Swarovski crystals don't add much to its overall cost. The price range lies somewhere between $169 and $249.99. If you want a fitness tracker without Swarovski gems, then it's not going to cost you more than $169.99. Remember, it's solar-powered, so you don't need to worry about running out of juice as few minutes' sun exposure can provide enough charge for a day.
Pininfarina Armill smart bracelet–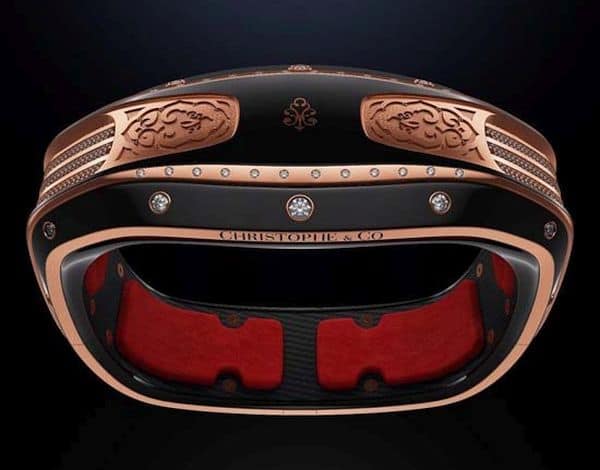 This is what happens when Pininfarina joins forces with the fashion brand Christophe & Co.to create a smart bracelet. Final outcome named Armill is classy and slightly higher on the pricing bit.The bracelet looks more like a jewelry, which indeed it is, than a utility smart bracelet. However, the range of services offered are extended beyond SMS notifications to include automated venue access, one-touch valet service and secure transactions with one touch.
As for the battery life, small rotors are incorporated inside each Armill bracelet to harness kinetic energy from the user's arm movement to power it for one year without frequent charging. Price tag is as high as $150,000 – all thanksto carbon fiber casing, 18K gold frame and embedded diamondsfor a jaw-dropping asking price,which makes it a perfect smart communication device for people with deep pockets.
Cheaper alternative: Pebble Steel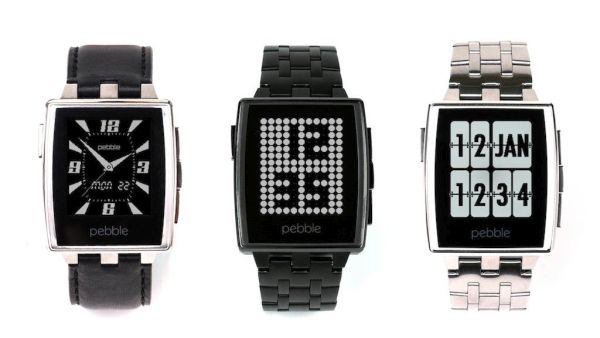 While Pininfarina'sArmillis too expensive to own, the Pebble Steel looks an elegant piece of jewelry with an edgy stainless steel watch face. It is dust- and water resistant with a five atmosphere rating. It's waterproof upto 50 meter. It offers a 1.26" white e-paper screen with a 168×144 screen resolution and 176 PPI density. It features a 120 MHz single core processor and is loaded with six-axis gyroscope; yet, the price doesn't go beyond $199.
Is the future of wearables safe?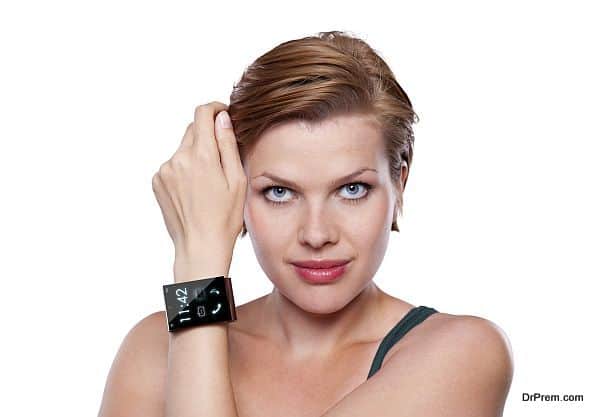 Presently, pricing of selected entry level wearables is quite high and the technology is in its infancy,taking technological aspects like inaccurate calculation of calories burned and low efficiency into consideration. And, in accordance with a survey conducted by Endeavour Partners on 6,223 US adults, more than half of the consumers who own wearables are abandoning them fast.
Summary
Tech manufacturers are showing high inclination towards creating devices that easily blend with normal accessories, which means, smart wearables will be more about fashion and expensive fancygadgetry in coming days.