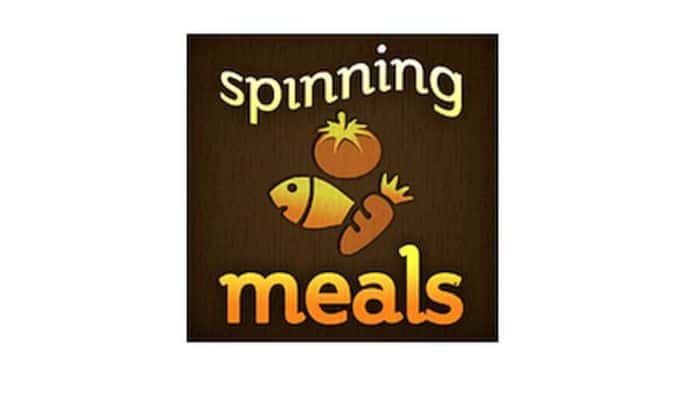 Developed by Spinning Cook, the Spinning Meals Smart Meal Planner is a health and fitness app. It is a helpful tool for those people who want to organize their meal planning and food shopping tasks. Find out what this tool brings forth to your plate.
Usefulness
The Spinning Meals Smart Meal Planner is a great way to plan ahead of the week for your upcoming meal schedule. The app not only shapes up your meal plans, but also gets you ready with your grocery list in advance. When you plan well for your meals and ingredient procurement, you can always save a lot of time through this planning and can invest this time in other fruitful activities. Although this app has a few ready recipes, it gives you the freedom to choose your own recipes. You can feed them in this app either manually or from some famous websites. Thus, you can start using this app right after you download it on your mobile device.
Value for money

The app comes with a price tag of $2.99, which is quite justified for the value it offers to the users. This high-quality app that works efficiently and swiftly per your needs. Most of the users would be happy to download it using their iTunes account or from the App Store.
Appearance

The Spinning Meals Smart Meal Planner has a classic and organized appearance. With subtle yet attractive color schemes, the app makes it all look delicious like your food. Since it offers photo capability, you will find it even more appealing with this necessary feature. Whether you are submitting a recipe or adding it from a website, you can also add an image to it using your phone's Camera and Gallery options.
While the app has automatic features to plan your breakfast, lunch, dinner, snacks and desserts, it also gives you equal flexibility to make it function per your custom settings. When you want to add recipes manually, the app lets you organize these into specific categories. It additionally categorized these recipes per the prep time or into meals. You even get the option to categorize dishes according to varied seasons. All this can be performed and viewed effectively through the app's friendly user interface. You only need to click on its cool Give It a Spin button.
Performance

This iOS app runs very smoothly on all Apple devices, including the iPhone, iPad, and iPad Mini. However, it requires iOS 6.0 or later to operate. The app performs wonderfully and creates your food plans on a single tap. It is also very fast at sorting out your lists of grocery items. While people using devices other than iOS may not be able to appreciate its performance as of now, they will also be able to use it soon, as the company has plans to offer multi-device support in near future.
Ease of use

It is very easy to download and use this app. In fact, it is one of the simplest apps that you may ever find for grocery or meal planning. Since it is a recipe-driven app, it takes into account your added recipes and choices. Based on your preferences, the app creates your weekly or longer meal plan within seconds in an automatic manner. Now, what may be simpler than this? With a single tap, you can also get your grocery lists ready so it becomes easier for you to shop for the required products. The Spinning Meals Smart Meal Planner gives you a simpler way to pay attention to consuming healthy and nutritious food throughout the week.
Spinning Meals Smart Meal Planner is amazing for a quick and automatic planning of healthy meal schedules for your family. It is an appealing app for all, especially for mothers who need to save some time from their busy food planning routine.