Samsung's new revelation is in the form of a 10.5-inch Android tablet called Galaxy Tab S. Through this powerful device, the company aims at giving a direct competition to the iPad.
Appearance
Galaxy Tab S is a lightweight tablet with a slim and sleek appearance. It is only 6.6 mm in thickness. Available in dazzling white and titanium bronze colors, this tab can be availed in sizes of 10.5 and 8.4 inches. The gadget also has a wider screen as compared to the iPad. As regards its weight, that is almost equivalent to the iPad. While the 10.5-inch model weighs 465 grams, the 8.4-inch model weighs 294 grams. The major selling point of this tablet is its wonderful Super AMOLED display with a resolution of 2560×1600 pixels. It not only offers you richer colors, but also displays deeper black effects. Thus, you receive an impressive overall appearance in Galaxy Tab S.
Performance

Samsung Galaxy Tab S flaunts Android 4.4 KitKat and runs on its own octa-core mobile CPU called Exynos 5 Octa. It offers a great battery life even after watching videos constantly for around 11 hours. The gadget shows amazing performance while multitasking. Its special feature is the screen usage done by two apps simultaneously. The base models of this tablet have 3 GB RAM and 16 GB storage. In addition, it can accept microSD cards up to 128 GB. Thus, there are almost no performance issues with this gadget, as you receive a whopping expandable memory.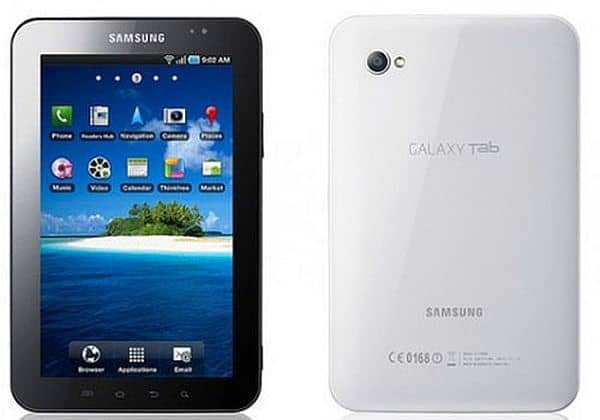 Quality

Galaxy Tab S is a premium-quality Android device with a great display to watch sharp videos and crystal-clear images. Its naturally bright and adaptive display makes it simpler for you to watch just anything on the screen. Lighting conditions do not hamper your viewing experience. The device has an 8 MP rear camera and a 2.1 MP front camera. These cameras are good for video chatting and regular photography. The look and feel is smooth and classy.
Reputation

Galaxy Tab S comes from a highly reputed brand, and thus, presents itself as a reliable device. Samsung has already proved its worth through its wide range of Android devices.
Value for money

If you make good use of its expandable memory, then this device is surely value for money. With a little spend on improving its memory, this device can actually cost much lesser than the iPad Air. Galaxy Tab S originally comes at a price of $499 with its 8.4-inch model available for $399.