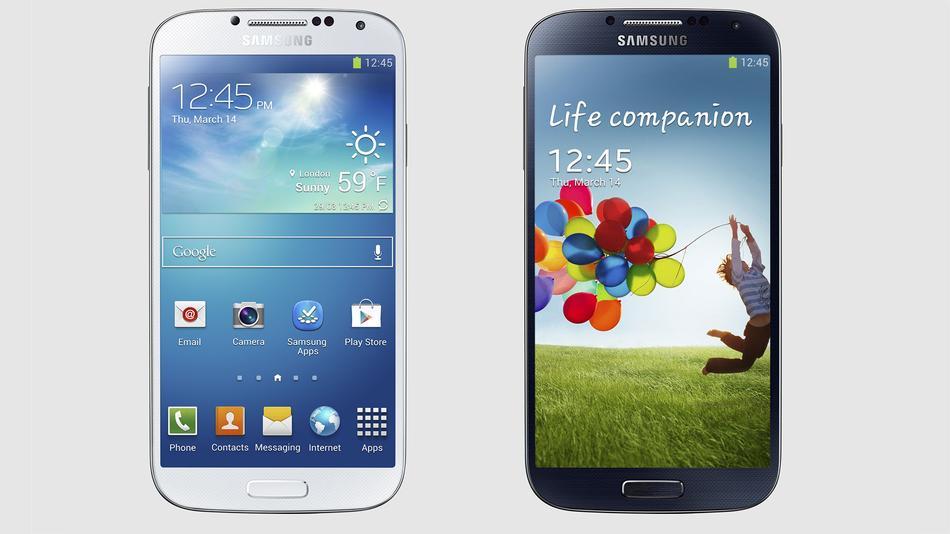 Introduction
While almost everyone was still doting on the feature-rich chassis of Samsung's greatly admired Galaxy S III, the innovative manufacturer thought of something bigger and indeed 'better' to serve across the palette. Pretty interestingly, the new flagship smartphone 'Galaxy S4' from Samsung is the latest tidbit in the tinsel town these days – and of course, for all the right reasons tucked inside the deal. Designed intriguingly, the smartphone follows the successful S III but features a few significant attributes to catch extra brownie points (after all, that's what Samsung has been zeroing in on for long). Although the display of S4 is stretched up to 5-inches, the latest device makes sure not to feel larger than its successor.
Salient Features
Talk about the latest toddler in Galaxy Series and all you get to latch onto is a slew of prominent features. Apart from its obvious large 5" Super AMOLED display, the smartphone boasts of a more streamlined and refined design this time. Covered with Gorilla Glass 3, the smartphone touts to revamp your experience by a delivering an eye-popping 441ppi resolution and sharp graphics. So, you can definitely look forward to a transcendent viewing experience. But, what may catch your attention for longer is the integrated set of cameras that go beyond the limits this time – with a high end 13 megapixel rear camera and a 2 megapixel front-facing camera adjusted nattily. The focus, as revealed, remains largely on the two cameras – which can seamlessly be used together in a mode called 'Dual Camera' for recording videos or taking photos simultaneously. Integrated with a super Quad-core 1.9GHz Snapdragon 600 processor, the smartphone also grabs eyeballs for its prominent latest Android 4.2.2 (Jelly Bean) operating system which hopes to change a lot of things for users who enjoy multimedia and business features packed in altogether.
What's Innovative?
Well, you talk about the new Galaxy S4 and almost everything's innovative about it. Designed to be more refined and classy, the smartphone comes equipped with some gesture and haptic features from its Galaxy Note lineup to offer a better user experience. While there's also room for new Smart Pause and Smart Scroll functions, the stylish S4 is a lot more than just that and has taken major steps by incorporating the impressive air gestures and Kinect-like gestures. Based on Android 4.2.2 OS, the device will be benefiting a lot from the embedded 1.6 octa-core or 1.9GHz quad-core processor for its performance-oriented tasks while a neatly placed IR port will enable you to use your S4 as a remote control. Some other innovative features that come rested under the hood include 2600 mAh battery power, 2GB of RAM, Bluetooth 4.0 LE, Wi-Fi connectivity, GPS, and 16, 32 or 64GB of configurations.
Price and Availability
The new Galaxy S4, which weighs as light as 4.6oz, will be buzzing the shelves across Verizon, AT&T, T-Mobile, Sprint, Cellular and Cricket in the United States by the second quarter of this year. However, the pricing details are yet to be announced.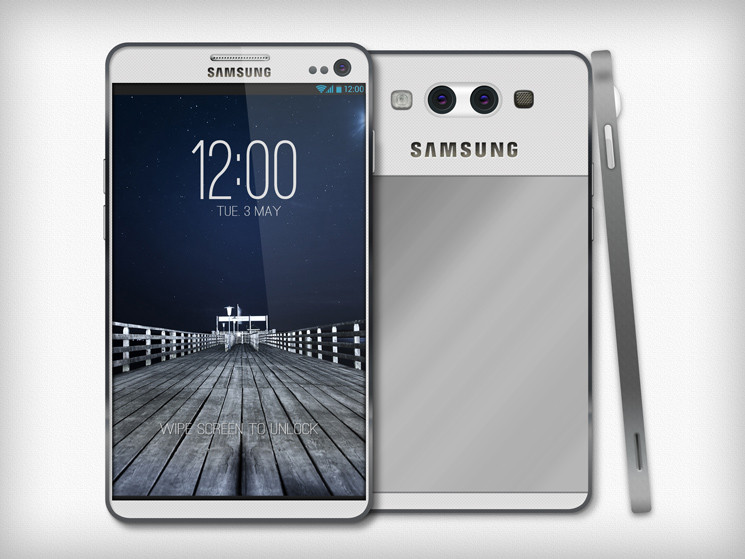 The Upside
Lightweight, high quality chassis
Dual Camera Mode (13MP rear & 2MP front-facing) for ultra-sharp pictures and high resolution videos
Android 4.2.2 Jelly Bean OS to bring forth the best in a user experience
Large 5" Display with 1920 x 1080 resolution for a crisp viewing experience
Expanded Storage and enhanced battery life
The Downside
Samsung S4 is no different in design when compared to other Samsung smartphones.
Bottomline
Since Samsung is yet prepping the launch of its latest toddler, it might be a bit too early to comment on our experience with the smartphone. Nonetheless, the device undoubtedly looks promising enough to outweigh many competitive smartphones that have been keeping the market busy these days (which may include the S III as well). Although the detailed specification list is yet to be out, we hope to share a great experience with Samsung's newest member in the Galaxy Series. As far as its power against the iPhone 5 is concerned, we should rather wait for the time to pass by.
Pretty much as said earlier, the new Samsung Galaxy S4 appears to be a sure-sure bet for anyone who wants advanced communication features with oomph of style and elegance. Perfect for anything – be it capturing those special moments, staying closely knitted with loved ones, or keeping the social life on toes, the new device certainly looks a great catch. However, we just hope the Company does not stick a heavy price tag on the sleek chassis only to have a few hands slip away. Let's just cross the fingers and expect it to be priced under USD700 so that more gadget lovers could find it affordable!