Off Beat Reviews
Review of Royal 21 Queen – How Does it Help Women to Lose Weight?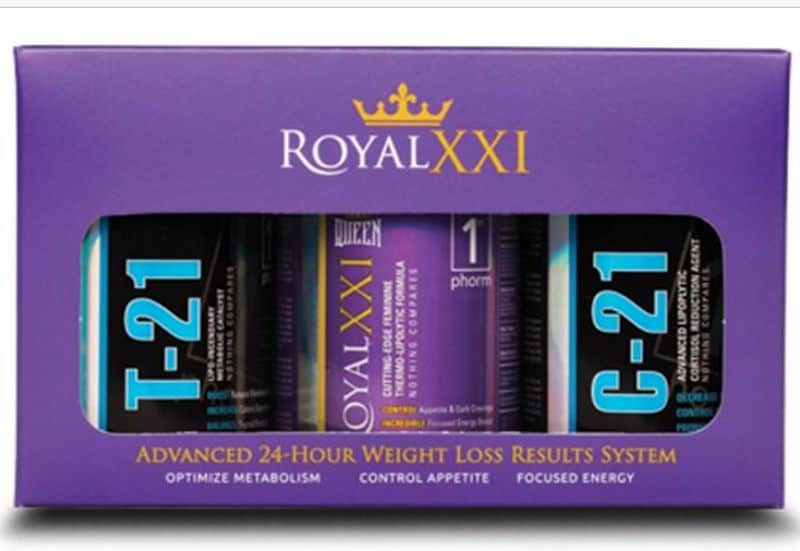 Royal 21 Queen System is designed to help women to shed off the excess fat so that they can have a good body shape. It is formulated especially for women by taking into consideration the functions of a female's body. The company that produces Royal 21 Queen System is 1st Phorm – a well known weight loss supplements company that has produced lots of supplements for both men and women for many years. With Royal 21 Queen System, you don't have to worry about the challenges you face in your workout anymore. It will reduce the time it takes you to reach your weight loss goal with only a little effort.
The ingredients used in formulating the Royal 21 Queen System are completely natural so users will not experience any side effect. To achieve the best result, you must cultivate a healthy lifestyle by spending time to exercise daily and eating food that are good for your health. In this Royal 21 Queen review, users are required to take 3 weight loss supplements including Royal 21 Queen, T-21 and C-21.
Royal 21 Queen Weight Loss Supplement 
Royal 21 Queen, also known as Royal XXI Queen, can boost your energy level and leave you with a great feeling even after a long day of work. When you have a higher energy level, you will feel motivated to exercise. It can help you to control your craving for sugary and salty food so that you will keep on following your healthy diet plan. Royal XXI Queen will raise the temperature of your body and speed up the fat burning process.
Royal XXI Queen is able to reduce the amount of fat stored in your body by encouraging the oxidation process of lipid fat. It can tackle with all kinds of issues that are making it difficult for you to lose weight, for example, bad mood, retention of fluid and menopause. You are to take 2 capsules of Royal 21 Queen for two times per day. It is important that you don't take more than 4 capsules in a 24 hour period.
C-21 Weight Loss Supplement 
C-21 can enhance the digestion of the food in your stomach after you have taken your dinner at night. If the food is not digested properly, it will get stored as fat in different parts of your body. It will blend together with digestive enzymes so that your stomach will efficiently digest the food. Furthermore, it is able to suppress the ghrelin hormone which can increase your appetite. C-21 has the ability to reduce cortisol hormone level which can in turn increases the fat storage in your body. Your cortisol level can be increased due to mental, social and physical problems.
C-21 can help the user to sleep peacefully at night. Having an adequate amount of sleep is essential for reaching your weight loss goal. Not sleeping well for a single day can have a negative impact on your weight gain. If you don't sleep properly, you will probably have a higher appetite and want to eat more when you wake up. Not sleeping properly can also increase the cortisol level and lower the metabolism level. If you find it hard to sleep at night, you can take the C-21 supplement as it will help you to sleep more easily. Besides, C-21 is able to reduce the stress level in the body. You should take 3 capsules of C-21 supplement about 1 hour before your bed time.
T-21 Weight Loss Supplement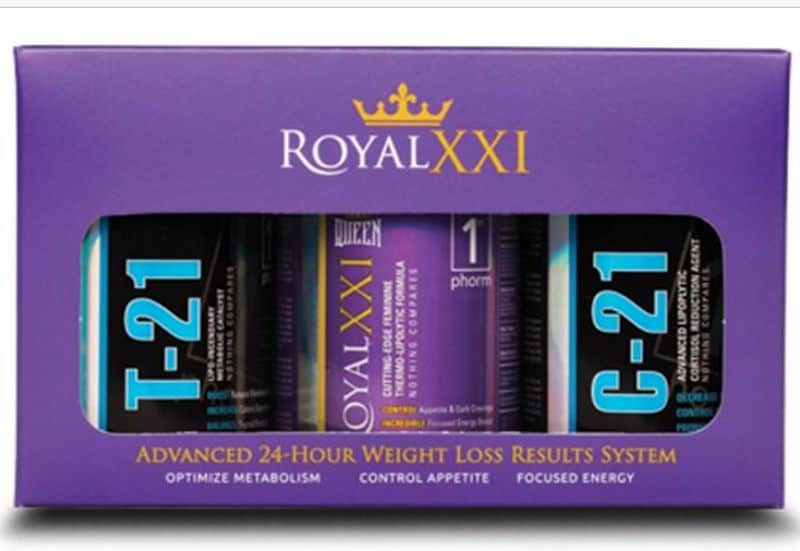 T-21 is a natural thermogenic that can raise the natural energy level in your body so that you don't have to rely on caffeine. It can optimize the performance of your thyroid gland so that it produces a sufficient level of thyroid hormones. When a sufficient level of thyroid hormone is produced, the metabolism level and core temperature of the body will also increase. This can help you to steadily lose weight every day. You should take 2 capsules of T-21 every 4-6 hours for two times per day.
How to Take Royal 21 Queen Supplement 
1st Phorm Royal 21 Queen supplement is a high quality supplement made in the USA. The supplement was produced in a facility that has been approved by the FDA. In order for the facility to be approved by the FDA, it must abide by a set of rules in the manufacturing procedures. Royal 21 Queen is suitable for people who are aged at least 21 years old and above. The instructions on how to take the pill will be provided including the dosage amount and when is the best time to take the pill. As with all other supplements, your body may not accept it the first time when you take the pill; so, you should try to take lesser dosage amount and switch to proper dosage amount gradually.
Article Submitted By Community Writer