The recently launched Pebble Time Round is definitely one of the most stylish and beautiful smartwatches ever launched. It is still to be seen whether users would be compromising on technology in order to enjoy its beauty. Check out what this cool gadget has in store for you.
Usefulness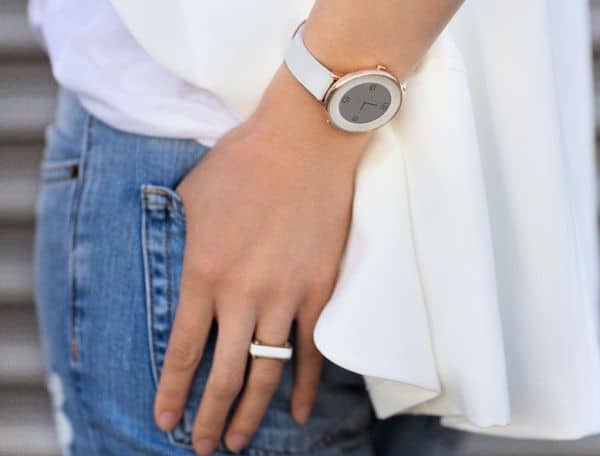 Pebble Time Round offers all the basic functionality of a smartwatch by giving you phone notifications on your wrist. It can alert you for messages, calls,and app notifications. It can also act as a simple fitness tracker, as it can count your steps taken, distance covered, calories burned, and sleep patterns through the compatible Misfit app. Thus, you can use it for tracking your walking, running, or hiking activities.
Value for money
Modern-day users may not be very willing to spend $250 on this low-performance and hard-to-use yet smart devil. It does not even seem worthy.
Appearance
Pebble Time Round has an ultra-slim and attractive design. While the smartwatch may be more appealing to women, it actually has mature looks. It is elegant yet modern.However, it has a bezel much larger than it should have had.
There are also some textured rings designed around the screen. Thus, the actual display remains to be like a little round penny. Still, it does not look chunky. You get leather straps in six styles for this smartwatch. While women may mostly prefer the 14mm option, men may choose other styles.
Performance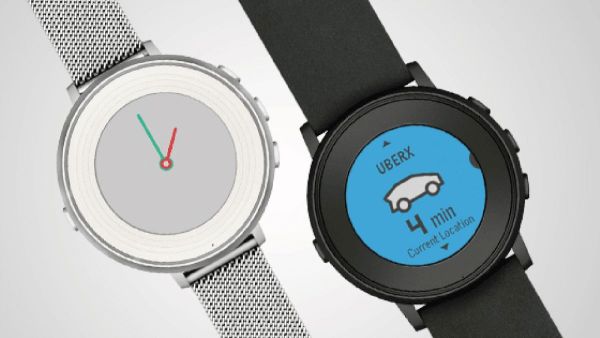 With a simple operating system, this smartwatch performs just fine. However, it is a big thumbs-down for its battery life lasting only up to two days. It seems suitable only for people who do not track activities often and remember to charge timely.
Itsnavigation also becomes ineffective when you have to do it using the physical buttons present on its sides. If you want some helpful information out of compatible apps, then you will need to be within the Bluetooth range. It is an irony that you may not get many such apps.
Ease of use
You can wear this smartwatch comfortably due to it being lightweight and splash resistant. However, it does not look highly durable. It is better that you avoid sleeping with it or wearing it during an intense activity. Further, the display is more for old-timers. It does not even offer a touchscreen for easyuse.While Android users can use voice commands to reply to their messages, it cannot be done by iPhone users. The gadget additionallymakes it problematic when you want to have the backlight on, as you will need to give a hard flick to your wrist. It would surely not look decent in a professional setup.