Appearance/Design
Nikon 1 S2 is a Mirrorless Camera that is the most recent member added to the Nikon's S-series fraternity. It is compact and the body measures only 29.4mm and has a weight of mere 190g. Its exterior is flawless just like its predecessor Nikon S1; however, S2 is much polished and elegant. The rounded corners make it easy to handle. The front part has a lens mount that has 1-inch type sensor inside. The top panel houses the buttons for shutter release, power, built in pop up flash and video recording.
Performance
Nikon 1 S2 features a 14.2MP CX-format CMOS sensor and the latest Expeed 4A imaging processor. The S2 has a remarkable sensitivity range and a 135-point autofocus system with 73 phase detection points. These features enable Nikon 1 S2 to give outstanding pictures with ultimate clarity. You will get unmatched shooting experience owing to the higher resolution sensor and a faster processor of Nikon 1 S2. The noise reduction strategy of S2 lets you take sequential shots without any problem. The battery life is also superb, 270 shots on a single charge.
Usefulness
You can do fast shooting and can still get crystal clear photos with the new Nikon 1 S2. You can also take still photos and record motion videos simultaneously with just a click of a button. Even if your hands are not that steady to click pictures, the electronic vibration reduction feature of S2 gives out clear pictures without any blur. Anything that you capture could easily be transferred to your Smartphone through a wireless network. Thus, Nikon 1 S2 is highly potent to make your social networking much more easy and exciting every day.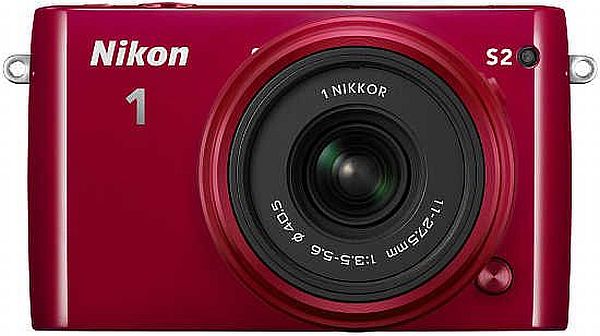 Support Services
To make your shooting experience remarkable Nikon has launched a series of accessories that will enable you to shoot everything that tickles your fancy. Like the WP-N3 Waterproof case that you can use over your S2 to shoot underwater pictures and scenes. The other accessory is the SB-N10 Waterproof Speedlight and the Fiber optic cable adapter, with which you can brighten up even the darkest place.
Reputation
Nikon has tasted success with its S1 series, and has a reputation of being one of the oldest providers of cameras. S2 is the enhanced version of Nikon S1, which is there in the market for the last one year.