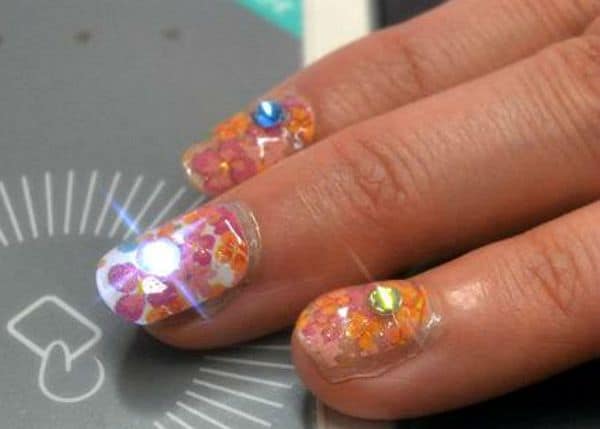 Gin Lee, a student in Taiwan, has developed a new concept behind "Bloom your nails." This concept makes use of an app that can change your nail color and pattern, as and when you desire.
Performance

"Bloom your nails" is actually a set of wearable devices. When you wear these devices on your nails, it only takes a few seconds for your nails to change colors and designs. There is a mobile app to control these devices. This app is powerful enough while running. The device's screen worn on a nail can be recharged at night so you may wear it through an entire day. The screen has enough power to run through a full day.
Appearance

Under this new concept, you will need to put some tiny screens on each of your nails. These screens have a wireless connection with the designed app. Every nail screen has a source powering it, as well as a wireless communication system. When a design is chosen on the app, it is synchronized with the nail screen to change the nail's color and pattern. This is how you see a different nail color whenever a new design is selected. This app and technique really offers vibrancy to your nails.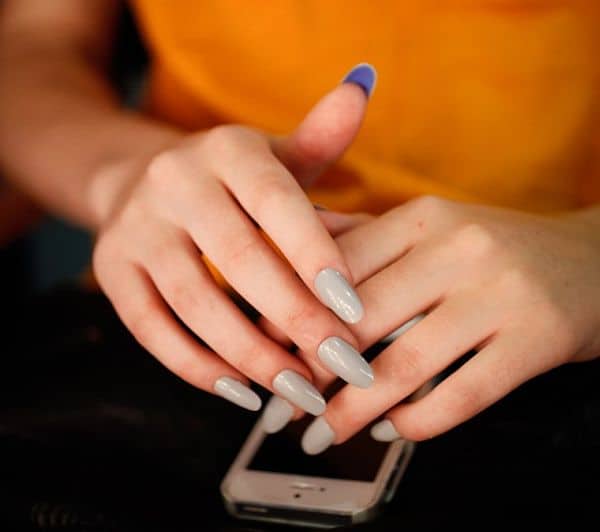 Usefulness

If you have this app on your device, then you can choose from various nail colors, designs and patterns. The app also allows you to upload your own designs. You may even sell your designs to other app users. Your chosen design on the app is displayed instantly on your nails. Thus, it gives you a chance to flaunt nice nail colors and designs every day. You will not have to spend time on changing your nail paint frequently. These wearable devices let you match your nail paint design and color with your attire.
Ease of use

You may upload your favorite designs on this simple app. It is also easy to wear small screens on your nails that take care of their looks through a complete day. Saving much effort on your part, we may call it an easy-to-use device.
Quality
The quality of this wearable device is good enough, as the user only needs to allow communication between an app and some wireless chips. Simply doing this can give their nails a wonderful look and that too, for an entire day.