The availability of cloud storage like Dropbox, Flickr, Google Drive, SugarSync, Mega, Google Drive, Facebook and Instagram enable you to store your photos, videos, presentations, backups and documents on different cloud storage. Every time you want to access your files you have to log in and log out of different cloud storage via different devices, making data retrieval inconvenient. What CloudBuckit does is manage all your cloud storage, FTP and WebDAV accounts. You can access any or all the files you require from any of your storages by just logging into CloudBuckit. CloudBuckit has many other interesting features too.
What CloudBuckit does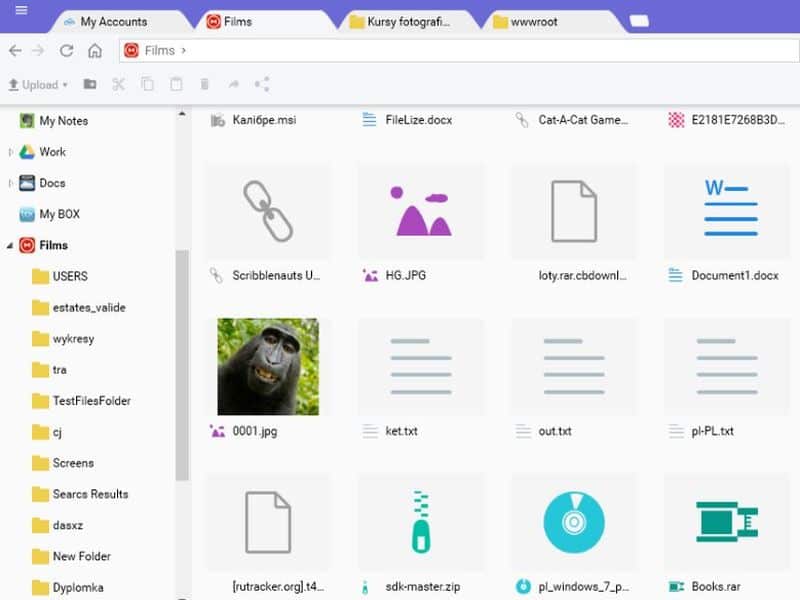 Image Source : cloudbuckit.com
CloudBuckit is an app developed for the desktop which connects all your cloud storages, WebDAV and FTP servers at a single location. It has a clear, easy to understand interface which helps to work easily with your stored files on any cloud. You no longer have to waste time in logging into different clouds to retrieve your data. You just have to login to CloudBuckit as it manages all your cloud accounts and servers to gain instant access.
How do you use CloudBuckit
After downloading CloudBuckit, you have to add all your cloud accounts and FTP and WebDAV servers to CloudBuckit, and create your user id with password. With your user id, you can log into CloudBuckit and log into all your clouds at the same time.
Which clouds does CloudBuckit support
This app supports the major clouds such as Onedrive, Google Drive, SugarSync, Dropbox, Box, KanBox, Amazon, Smugmug, Picasa, Copy, Instagram, Facebook, Twitter, Vk, Weibo, Flickr, FTP, WebDav, SFTP and FTPS. This gives you a wide range of clouds to choose from, when you next have to save some heavy files.
Handy CloudBuckit features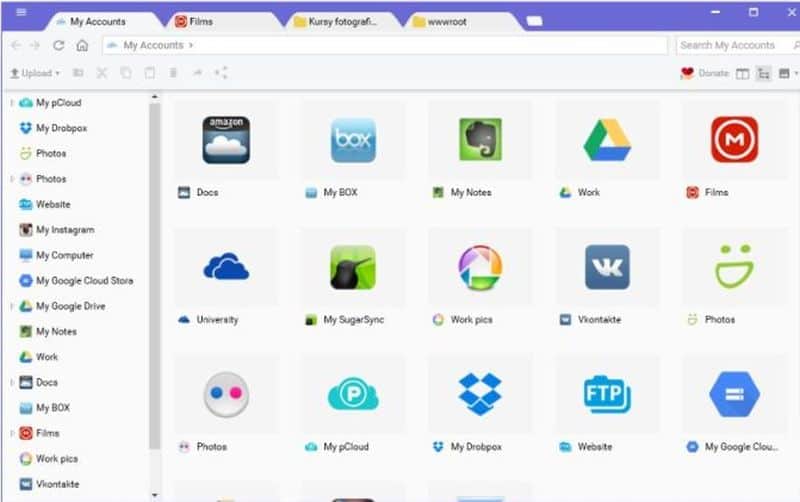 Image Source : cloudbuckit.com
CloudBuckit is not only a cloud manager, but you can use this app to transfer your data from any of your clouds to any other cloud of your choice within CloudBuckit. And how do you do that? By dragging and dropping or copy pasting from one cloud to another, as simple as that.
Not only transferring data, with CloudBuckit you can share your files stored in different clouds with anyone you choose, with just one click. For example, you can post photos on Twitter and Facebook as well as mail that file / photo to five people at the same time.
The 'favorite feature' of CloudBuckit allows you to save your favourite files and photos in a single file, which means you don't have to browse through hundreds and thousands of photos trying to find your favourite photo, or that really important document.
The Universal Search feature tracks files, pictures and data stored in your clouds in an instant.
Though it's a desktop app, it would be available for iPhones and Android devices too, in some time.
CloudBuckit provides sync and backup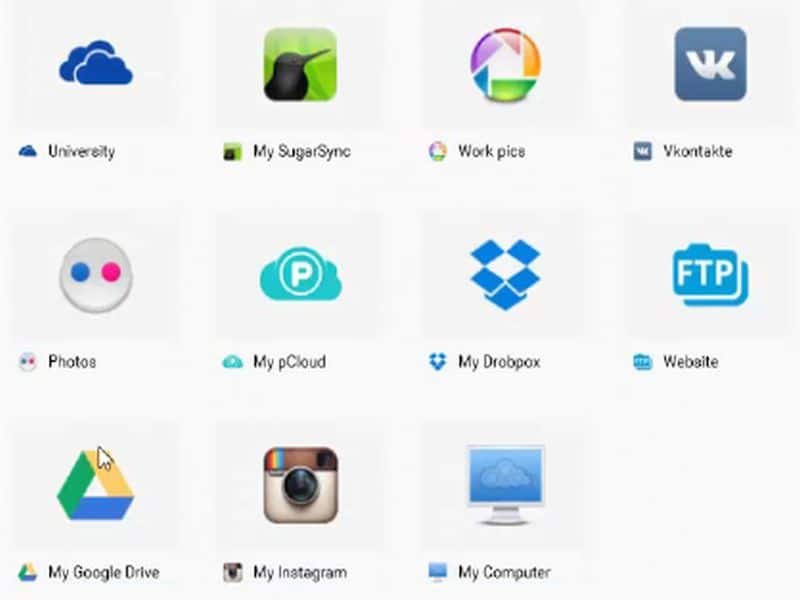 Image Source : cloudbuckit.com
You might be a little apprehensive about putting everything together at a single place in case you forgot your passwords or lost any data. CloudBuckit provides sync and backup, when you click on the Schedule button.
Security
It is a secure app, as it does store the password in their database. The app boasts of a high security and instead of passwords, they use a token. Temporary permissions are used to make the app more secure.
CloudBuckit does not pry or spy – it does not look in your files and folders, nor does it log any sensitive data. Only error information is logged to help in solving any issue. You can decide whether you want to supply log during support or not.
Is it free?
You can use the app for free for 21 days, after which you have to pay $3.89 monthly or $34.99 yearly.
It's 24×7 support service is also quite helpful to resolve any issue or ask for any help.
CloudBuckit ensures that you access all you data you stored on various clouds easily. You don't have to try to remember every user id and password of all the clouds you use, especially the ones you don't use much, and manage all your cloud storage with CloudBuckit. This easy to use app can be of great help to share files and manage your important data.