Ecamm Live offers live streaming or pre-recorded streaming to Facebook Live with just one click. You can use a connected capture device and microphone to stream live, in HD quality streaming. It requires Intel's 64-bit processor and an operating system of Mac 10.11 or a later version. This software makes streaming on Facebook Live extremely easy, and you can stream videos for professional purposes too. Making presentations to clients just became very easy.
Features of Ecamm Live
Image Source : ecamm.com
Ecamm Live is video streaming software, which can broadcast pre-corded or live videos. It has Picture-in-picture support, which means you can mix and broadcast live and recorded video at the same time. Broadcasting a pre-recorded video is extremely simple – you just have to drag the video into the software / app. You can even switch cameras during streaming allowing you to be more creative in presentations, demos or tutorials.
Seamless Facebook integration
The software has seamless integration with Facebook, which means you do not have to worry any complicated set-up or stream keys. You can stream to Facebook Pages, Groups and Profile with this app. It allows you to see the audience size, Facebook reactions and comments in Ecamm Live itself. With HD quality streaming, your videos would have a professional touch helping you get the response you require. You can add graphics and text such as a company logo to your live stream. You just have to type your title or drag any image you want into the space on screen. In addition, make things fun by adding animated GIFs as overlays.
Sharing your desktop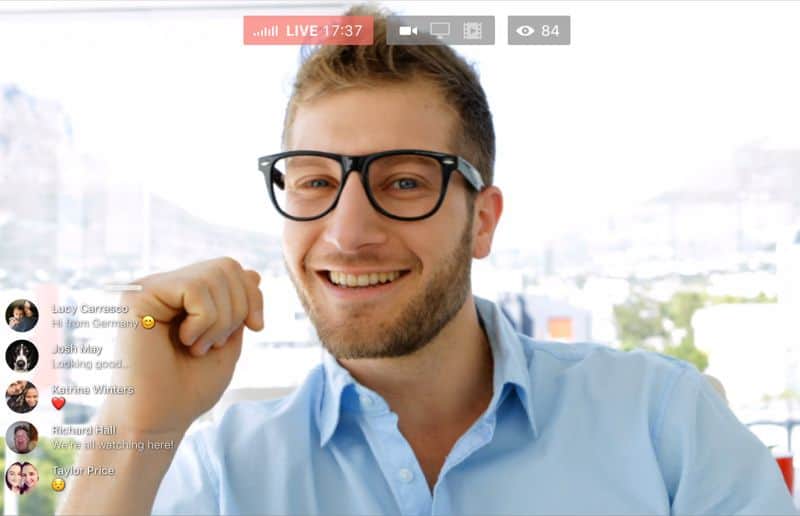 Image Source : ecamm.com
You can share your desktop with your clients and live stream your demos or presentations and game play.
Choose the best overlay size for the best effect
The best overlay size is up to you, you change the size according to the requirement of your subject. Some videos can have huge overlays, and some much smaller, depending on your target audience too. Overlays are stored in the Ecamm menu and can be used by dragging and dropping. You do not have to have any technical knowledge in order to use this live streaming software. Ecamm Live is user-friendly software and anyone can use it with ease.
Automatic posting on your timeline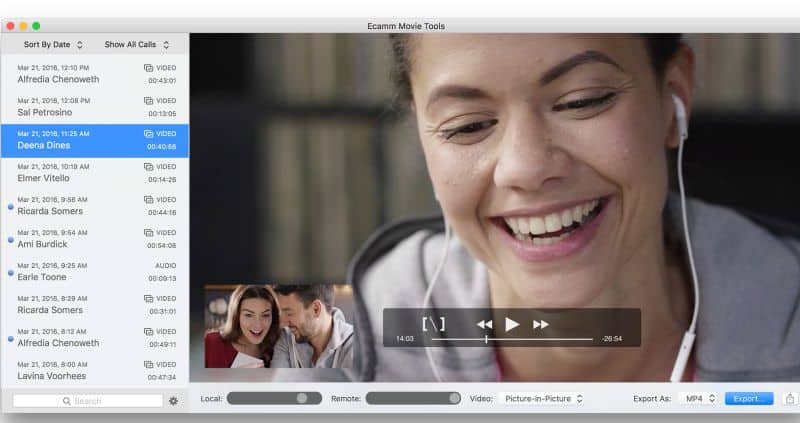 Image Source : ecamm.com
After you complete the broadcast, your video will be automatically posted on your timeline. This makes it easy to download your cast, edit it or embed it, all within Facebook, but which can be uploaded to YouTube (thus monetizing your video immediately), after you download it from Facebook.
Benefits of Ecamm Live
With Ecamm Live, you can build your own community. You can share with your viewers your process, your day, your screen, products you are selling or endorsing. With this live video streaming software, you can start live tutorials or training series right on your Facebook Page or in your Facebook Group.
Multiple streaming, direct streaming on YouTube and Group streaming, which are not available now, would have made this app perfect.
Posting videos on Facebook via Ecamm Live is now easy, convenient and effective for your personal or professional needs.