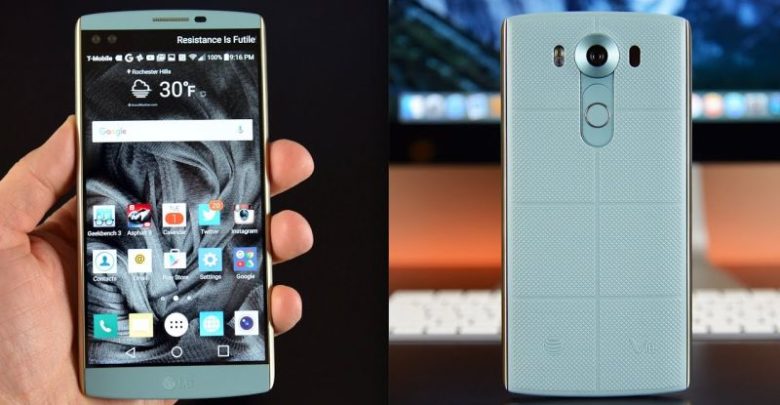 LG has always been innovative with its smartphones. LG V10, its new launch, supports the same opinion with its superior technological components and an awesome display. Check out how this newly launched smartphone meets the user criteria of judging a device.
Usefulness
LG V10 seems to be a great device for tech geeks who are crazy about new technologies. With several innovations, this device becomes quite useful for handling multiple routine tasks simultaneously. It is also a beautiful gadget when it comes to clicking impressive pictures and shooting videos.
The phone offers beneficial rear camera features like image stabilization, laser autofocus system, LED flash, and a color spectrum sensor. You can also take nice selfies with its dual front cameras that give you the best of shots through a special software algorithm. For users who want a fashionable yet performance-oriented phone, LG V10 can again be a good choice with its helpful features.
Value for money

Although LG V10 has a solid industrial design and high performance, it still cannot justify its rocketing costs lying between $600-700. This expensive device may be able to cater only to some special user segments.
Appearance
This smartphone has a sturdy frame that nicely supports the front and rear panels in plastic. The frame is made of SAE-grade 316L stainless steel and looks fantastic with its shine and toughness. Its texture supports strong grip and makes it a practical device. LG V10 is available in smart and attractive colors that include black, white, beige, opal blue, and ocean blue.
The smartphone comes with a 5.7-inch IPS LCD Quantum Display, witha resolution of 1440×2560 p. Thus, it offers sharp pixel density. You will find the phone look amazing with two front cameras (5MP each) and a 16MP rear camera.It also offers you the Manual Video Mode for custom recordings. For security purposes, LG V10 is installed with a decent fingerprint scanner. Thus, the overall appearance of the device is pretty impressive.
Performance

There is a Qualcomm Snapdragon 808 processor powering this smartphone. While it may not offer the best of 3D graphics performance, it is superb for gaming and 4K video recordings. With 64 GB of internal storage and 4 GB RAM, LG V10 is also cool for multitasking.
The device additionally provides a decent battery life of around 6 hours (on-screen time). Its 3000mAh battery is removable.Apart from this, the gadget performs well when it comes to giving you a beautiful multimedia experience.With its antenna boosting technology, it can even optimize the signal strength while you are on calls.
Ease of use

LG V10 handset may not be very easy to hold due to its large size. The device measures 6.28×3.12×0.34 inches. Some users may also find it slightly bulkywith a weight of 6.77 oz. Still, the device is tough and durable for long-term use.