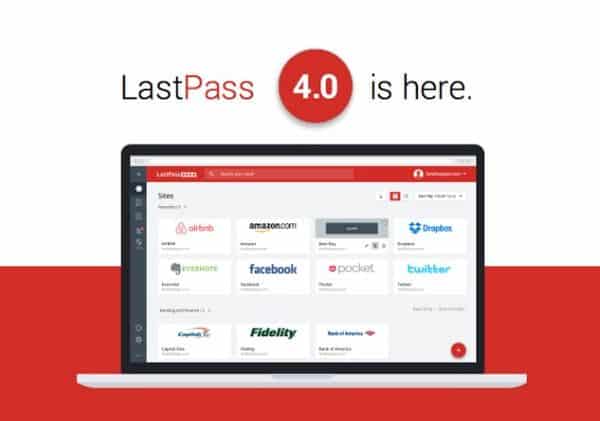 How many times have we ended up creating separate login ids and passwords for different websites only to forget all of them and end up getting locked out of these sites? Or how many times have we ended up in an emergency that left our family and friends with no access to the login details of critical accounts? If your answer to these questions is 'many', then LastPass 4.0 is definitely for you.
Perfect Password Manager for your Needs
LastPass 4.0 is a high end password manager tool that helps you manage all your login ids and passwords for different websites seamlessly under one roof. Furthermore, it allows you to give emergency access to your 'Vault' of passwords in case the need arises. Enjoy simpler and easier password management with LastPass 4.0 which boasts of the latest enhanced LastPass design.
How it works
LastPass 4.0 has been designed to be as simple as possible to follow. Your first step will be downloading and installing LastPass on the browser of your computer or any other device. This is then followed by creating an account with your email address and a master password. Once this is done, you can sign into the app and start saving passwords for all the websites you set up before.
Salient Features of LastPass 4.0
Easy Access to Extension
The moment LastPass 4.0 downloads onto your device; it installs itself in the browser toolbar, giving you easy access to your vault and the data inside.
Easy Access to Tools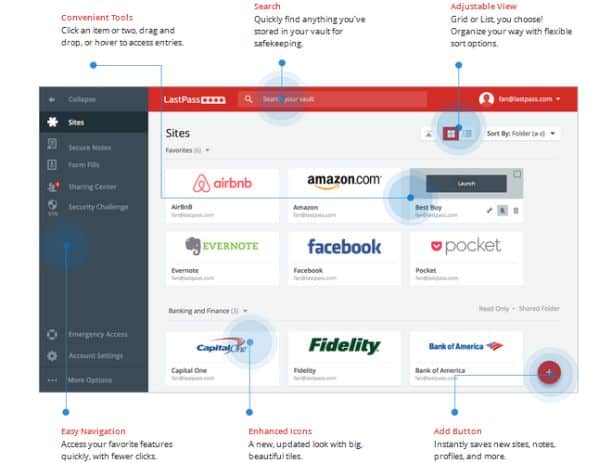 Once you are logged into your LastPass account, an icon will pop up on websites prompting you to save passwords, generate new ones and so on. The LastPass extension as well as the field icons will give you easy access to all the tools you will need to manage your login credentials on different websites.
Simple to Manage Data
The LastPass Vault offers you the best backdrop to add new passwords, view and manage existing ones as well as delete old passwords on the extension. You can simply drag and drop logins into different folders in order to keep them well organized. You can also search the vault for any item using the search toolbar. And the best thing of all is that all the data you store in the vault will be synced to your account and will be available wherever you need it.
Data Stored is Completely Secure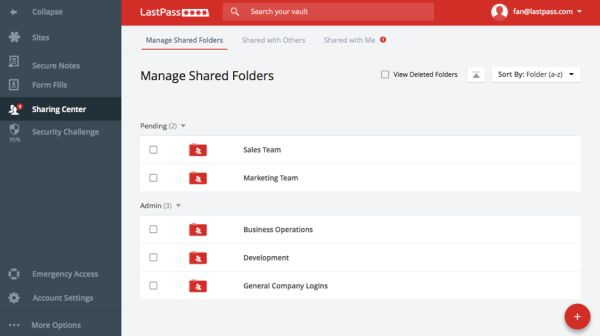 LastPass 4.0 exceeds industry standards in implementing the best technology to keep your data safe. The master password generated at the time of signing up will generate a unique encryption key locally while AES 256 bit encryption with PBKDF2 SHA -256 and salted hashes based algorithms protect your data in the cloud. The master passwords as well the encryption keys are generated locally as well, meaning no one will have access to them apart from the user, even LastPass servers.
Easy to use Sharing Center
LastPass 4.0 also comes with a sharing center which enables you to share important passwords with family and friends in times of need. This way, you can be ensured that your close ones have access to vital information in case you are not able to help them with it.
Summary
LastPass 4.0 is a comprehensive password manager that allows you to easily manage the login credentials or different websites. It also allows you to share important login credentials with close ones at times of emergency in the most hassle free manner.