Social Media
Get your business integrated with Social Networking
In the fast-growing technological world, there have been various online tools emerging to bridge the gap between businesses and customers. The major online tools that are being widely used during recent times include various social media networks. With the rapid growth of social networks, especially Facebook, companies have started rethinking their business strategies in order to get instant benefits from viral advertising, customer relationship building, and product support that such networks have been offering. Many of the companies have started expanding their traditional Web pages to enter the boundaries of social networks. Let us see how this shift has been taking place.
The Traditional Way vs. the Modern Way
The traditional business model has been focusing on some basic steps that include getting a good website designed by a professional designer, boosting search results through search engine optimization, paying Google or Yahoo for displaying their targeted online ads, and having the website designer update it from time to time. On a typically designed website, there is usually an introduction to the company and its products, contact details, and online purchasing and payment systems or options. But, this method is quite time-taking and costly. It also provides no guarantee that you would get good traffic and conversions. There are usually regular trading and word-of-mouth promotions required to support these traditional practices.
Thus, companies modernizing their thoughts and strategies are now freely utilizing the modern social networking tools like Facebook, YouTube or Twitter. Social media has effectively changed the face of Web business. Businesses now create their Facebook pages and offer these as forums for customers to connect with the company. Through those visitors who like their pages, companies have been reaching the news feeds of its clients and followers. While the company's business updates, product launch information, and discounts or other schemes float in an individual's news feed, there are all his/her friends also keeping a watch on these. Thus, the network keeps building on from here, and more and more people keep getting attached to a business.
In addition, the modern way of free advertising through social media also lets companies spend more on other marketing platforms. Companies also remain prepared to handle criticisms or bad news as they have a faster reaction time on social networks. But, to remain prepared to face this social network challenge, companies need to know in advance about the way they would handle controversial issues and keep customers engaged, the kind of image they want to personify online, and the network tools they would utilize for publicity.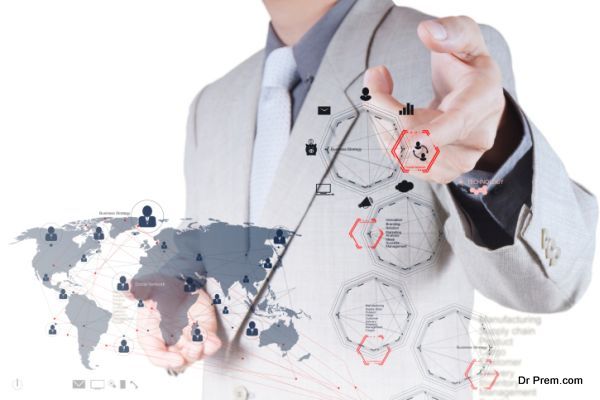 Social Networking at workplace and utilizing networks to the best advantage
Apart from the above benefits you may derive from social networks, these can also be utilized to make connections with your own employees. You may create a workgroup for company employees and use it to practice some morale boosting activities for them. You may also share company updates and related information, as well as schedule meetings and events through this group page.
Apart from making internal connections, it would also be useful for you to keep your followers in sync on various social networks. Reveal information and interact with clients at a level that is within professional boundaries in order to fully channelize the vast energy of social networking.