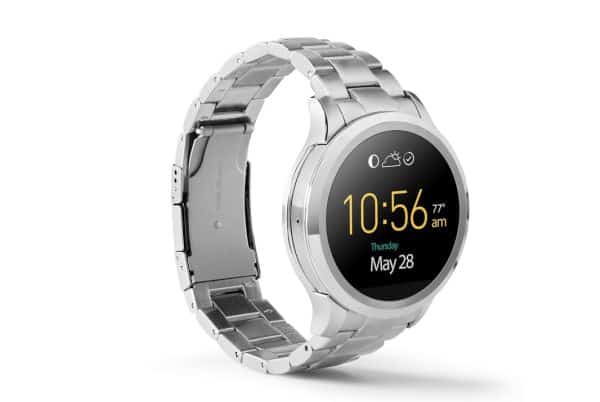 Fossil has recently revealed its first Android Wear smartwatch called Q Founder. While this wearable will appeal to those who love watches in general, there are a few points on which the company has missed hitting the bull's eye. Find out more about this nice-looking,smart gadget here.
Usefulness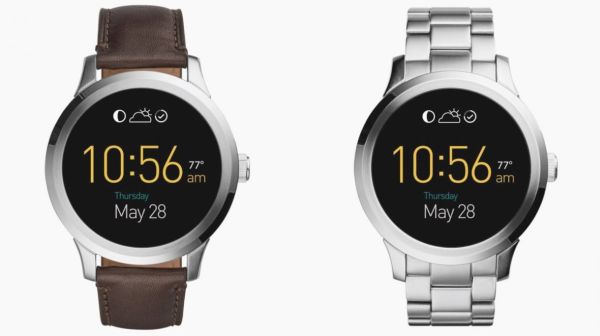 Fossil Q Founder is very helpful in getting your phone notifications on your wrist.While it offers all the functions a regular smartwatch may give, you can also control it through voice commands using its microphone. Along with all Google's Android Wear apps, Fossil also offers its own companion app called Q.
Although it is not much of an incentive, you will find the smartwatch helpful in several other ways. You may not only track your fitness activity nicely, but may also customize your watch faces and receive Google Now cards on it.Additionally, its useful prompts on several subjects help you save time.
Value for money
At $295, we can say this smartwatch is value for money for Fossil lovers. However, several better options are also available for consideration with a similar or lower price tag.
Appearance
This smartwatch gives the look of a big mechanical watch that men mostly prefer. However, it can be thick and bulky for many users.On the bottom of its screen, a large black tiremay disturbyour view. It has a crown like the oneyou see in mechanical watches that can be pressed to turn its screenorgo to home screen.
However, you will not find any heart rate sensor.Still, it is one of the best-looking smartwatches with its industrial stainless steel design.Users have a choice of a brown leather strap too. It is a fashionable gadget for those who also want to keep up with the traditional style.
Performance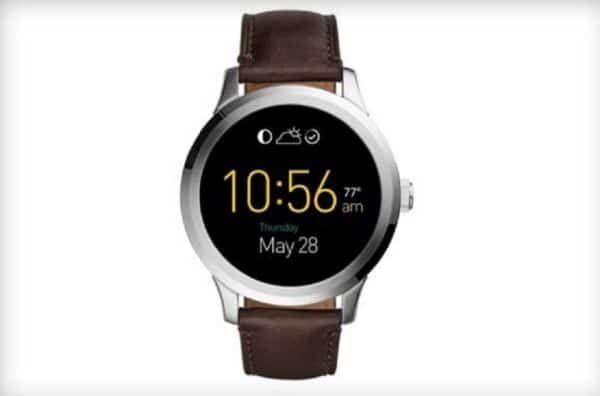 This Android Wear uses the latest Android version 5.1.1. However, its battery life is average and the software is sluggish.You will also find the scope of improving app functionality on this smartwatch. On the other hand, you will see a beautiful 1.5-inch LCD display with a resolution of 360x326p.
This offers sharp and bright display even at night. Fossil Q Founder comes with 1GB of RAM and 4GB of internal storage. While it gives you Wi-Fi support, you will not get GPS on board.An Intel Atom Z34XX processor efficiently powers this wearable. Thus, you can swipe through things very smoothly.
Ease of use
Fossil Q Founder is quite simple to use with a nice interface. Its brightness adjusts automatically due to its ambient light sensor.Further, the smartwatch is dust- and water-resistant. Thus, you can safely stay under a shower while wearing it. This wearable weighs around 72 grams, and you can wear it quite comfortably for a long time.