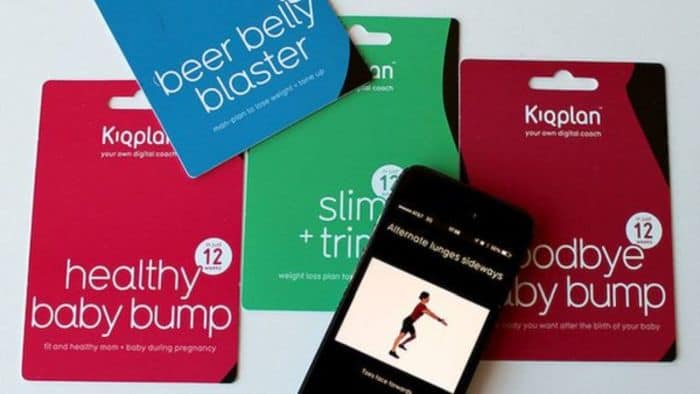 The makers of Fitbug activity tracker have now come up with Fitbug KiQplan, which is a weight loss program for digital platforms. If you are serious about changing your looks and feel in a short time, it is worthy for you to check out the series of such plans.
Usefulness

Many people find issues with the use of wearable activity trackers and stock them after using for a while. For such people, there is now Fitbug KiQplan, which is an exercise and health platform that can also give a kick to your not-in-use wearable. These plans are aimed at guiding you to exercise at your own pace. As it helps you to work out and lose weight, it also keeps a watch on your daily calorie intake with the help of a food tracker. If you use external apps like MyFitnessPal, you can also replace the food tracker with this app.
In fact, your count of calories burnt, steps taken and sleeping time is also taken into account using APIs. Thus, you can follow your own exercise routine and reach your set goals for activity and nutrition using this plan. It keeps giving you motivational tips. Additionally, the plan supports you by providing health-related articles and healthy recipes. If you want, then you can also share your motivational wisdom with another friend who has been using the same plan. Fitbug KiQplan is a truly active way to work out and maintain your health.
Value for money

Every fitness plan from Fitbug KiQplan costs $20, which is quite fair for the high value it offers to its users. The effectiveness and benefits of this plan make it a must-try option for every user who wants to concentrate on being fitter and healthier.
Appearance

The series of Fitbug KiQplan includes multiple interactive coaching plans that can be customized to suit every user's exercise goals. There are four programs, each of the 12-week duration. For men, there is the Beer Belly Buster plan. For women in non-natal to post-natal stages, there are plans called Slim+Trim, Healthy Baby Bump, and Goodbye Baby Belly. Each plan or program comes in the form of a series of animated coaching videos on varied types of exercises. The video quality is also high and you can clearly watch them on your device.The accompanying app for this plan also appears user-friendly with a nice activity dashboard and sections for food and exercise targets.
Performance

KiQplan works almost perfectly with all types of activity trackers. Whether you have a Misfit, Jawbone, Fitbug, Withings or Nike tracker, this program will work wonderfully with all these fitness-tracking wearables.The synchronization between your devices will also be flawless. Additionally, the app for this program works very effectively when it comes to training an individual by playing its integrated fitness videos. Overall, this plan is superb. It is like your activity tracker also giving you coaching to shape up, and that too, without spending a lot of money on additional gadgets. Thus, the plan is a great replacement if companies are thinking of introducing the training function in their future activity trackers.
Ease of use

You can choose a suitable Fitbug KiQplan easily from a physical retail store. You simply need to pick up the card having a QR code. This code can quickly be paired with your Apple or Android phone. This is it and you are ready to go as many times as you want. Through its app, it becomes very simple for you to follow the exercise tutorials. The plan does not force you at all to follow a stringent workout routine.

Fitbug KiQplan looks like a cool way to shed some weight by following your own set goals. By spending a small amount of money, you can actually make your activity tracker work to coach you on fitness and health maintenance.