Medical tourism has given people a chance to get out of their town and board a flight to faraway countries, where they will receive the medical treatment they need. It has broadened the horizons for patients and presented many options. People can enjoy a vacation at exotic locations while getting treated by medical experts. Technology and social media has broken down the geographical barriers and information is at the tips of our fingers. Such advancements in lifestyle have made people bolder and they are thinking more freely, without any taboo or inhibition. Change in public attitude is a big reason behind the success that medical tourism has achieved all around the world.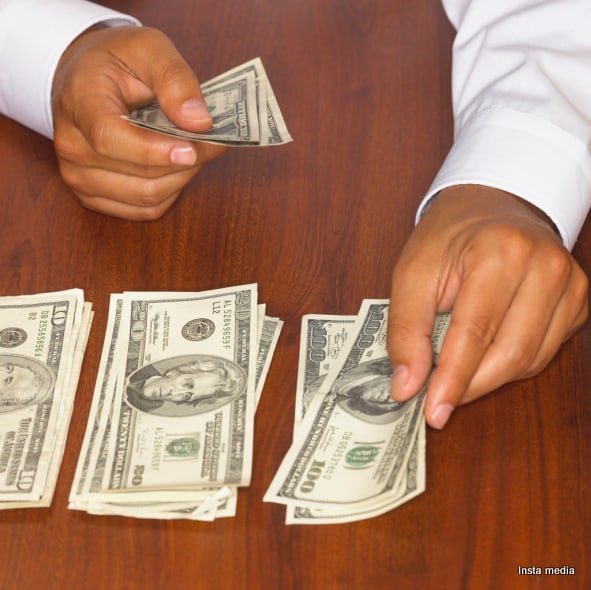 Those who want to save money
Among all the reasons that have influenced people to opt for medical tourism, financial factors reign supreme. The demands of modern life are extremely expensive. Purchasing new technology, car payments, insurance expenses, mortgages, the list of expenses is endless and exhausting. Throw in a few medical bills, and it is likely to explode any savings or budgeting an individual may have. The WHO has released data indicating that the rising cost of healthcare is a struggle for individuals and governments around the world.  The report also highlights that medical costs are the reason that a hundred million individuals globally have landed in poverty or severe debt.
People are travelling abroad to get major and minor surgeries done at less than half the prices they have to pay in their homelands. A US citizen is able to cut down operation costs by 50 to 60 percent by travelling to India, Thailand, South Korea or Latin American countries. Patients get accurate estimates of treatment costs in the hospitals off-shore but in developed countries the hospitals most of the times agree to give just a rough approximate of the actual cost which puts them in dilemma. Even minor health checkups and medical tests like X-ray, ECG, MRI and blood tests are overpriced and often beyond the reach of average patients. Low cost of corrective surgeries is another reason why people are so interested in travelling abroad. People are choosing to go under the knife for corrective surgeries like breast lift, butt augmentation, and nose correction.
Patient experience# 1:
Susie Philips residing in Cleveland, Ohio, in the United States was living the American dream. She had a great husband, two wonderful children and an excellent job where she could see her 401K in the distance. She had dreams of retiring with her husband once her kids would be in college and begin their own life. However, similar to many others, Susie got hit by the recession and ultimately, she and her husband lost their jobs. She had had a bad knee for a while, but she always knew that her insurance would help her bear the expenses with ease. However, with the loss of the job, she lost her insurance as well. 
They were thousands of dollars in debt, and on top of that, her knee was hurting more than ever before. Susie was researching on the internet for alternatives and came across a wonderful facility in New Delhi, India, that specializes in knee-replacement surgeries. She saw how cheaper the treatment costs as opposed to getting it done in the US (especially now without insurance). After thorough research on the facility's quality standards and her doctor, she booked a medical tourism package through a facilitator.
Susie describes her medical experience as "one of the best she's ever had". The doctors were able to provide her with personalized service, and she was able to see a country she had always dreamt of. Susie used this medical treatment as her last resort as there was no other way she could afford the cost of care in her own country. She recommends medical tourists to undertake comprehensive research before engaging in any medical related travel and have all the facts available.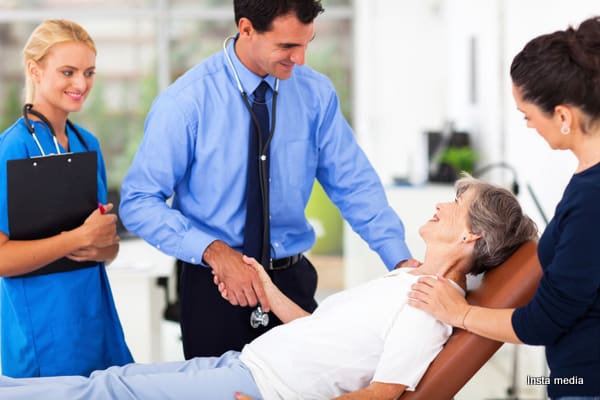 Those unable to wait for treatment 
Nationalized healthcare has been branded as an effective way to run a healthcare system in most countries. Regions that have been ranked as having some of the best healthcare systems in the world such as France and the UK have a seemingly flawless method of providing medical services to their patients.
In terms of primary and basic health services, the universal system of delivering care works well. However, what most individuals admiring these healthcare systems do not realize is that in the case of specialized and complicated procedures, people have to wait for treatment. Sometimes, long waiting lists for procedures could cause further harm to a patient, or at least cause discomfort during the interim wait for care.
Medical tourism offers an option to individuals who need to access care immediately or if there exists the probability of your condition potentially deteriorating during an unnecessary wait for treatment delivery. Medical tourism is a wonderful alternative for such people as waiting-lists do not exist and you can be treated on your own schedule.
Those who are seeking quality treatment in Medical Tourism (Global Healthcare)
Many countries across the world lack proper healthcare infrastructure. This is true even about the developed ones that have well-established and quality healthcare systems – but for primary services only. However, there might be little or no options for high quality and complex procedures. In such a case, people who can afford quality services but don't find any in his/her homeland will, of course, decide traveling overseas for the same. Medical tourism offers such patients an opportunity to travel to other country where the treatment isn't just easily available but is world-class and cost effective too. 
The popular medical tourist destinations across the world have implemented strict regulations set by Joint Commission International (JCI). The organization sets stringent standards for healthcare services providers. These healthcare facilities provide treatments, various highly sensitive surgeries and procedures as well as high-class postoperative care to the patients. 
Seeking quality care isn't just about people from the developed countries traveling to the developing countries. Any affluent person from the third world countries or a developing country can seek the healthcare in other developing countries that offer him the best care at the lowest price. In this case, the first and the foremost aim of such tourism is to seek quality care. 
Patient example: 2
Steve Leeds, a wealthy Canadian residing in Toronto was thoroughly satisfied with his country's healthcare system. He mainly saw his physician whenever he had an infection or flu and was happy with services. Steve was also a keen motorbike enthusiast and frequently rode his motorbike around the Canadian countryside for a ride away from the city.
Unfortunately, Steve had a terrible accident while he was on one of his motorbike excursions. This caused serious injuries to his spine and his skin. He urgently needed spinal surgery and some cosmetic work to graft some of the skin he lost during the accident. In addition to this, he required several MRI and CT scans to determine the complete extent of damage that his body may have suffered.
Steve quickly realized that it would be impossible to schedule all these surgeries and tests with any healthcare facility in Canada as they were seriously under-equipped in terms of technology and specialized treatments. He got on to the internet to search for alternative medical options in close proximity to his home country. He found an excellent hospital in Costa Rica that performs spinal surgery at a very cost-effective price.
The doctor who treated Steve spent a lot of time with him and gave him thorough information about the process of the surgery and how he should proceed post-surgery. Steve is now recovering following his treatment and is extremely pleased with his decision to avoid the inevitable waiting lists in his home country. He received high quality care at a very affordable price and now, he recommends this option to anyone needing emergency services if his or her region or country can't provide it.
Most accredited hospitals around the world catering to medical tourists are operating at the highest level of care
There has been a surge in the implementation of strict regulations in several medical tourism facilities, as determined by accreditation organizations such as the Joint Commission International (JCI). These stringent standards and requirements ensure that hospitals around the world catering to medical tourists are operating at the highest possible level. Individuals residing in countries with facilities that lack proper quality measures end up travelling to hospitals in medical tourism destinations that have been honored with international accreditations.
Those with limited or no access to certain treatments
Every country has different regulations regarding treatments that are allowed to be carried out. There are certain countries that have strong legal and ethical guidelines that shape these regulations and there are other countries that have a loose structure that allows for relaxed regulatory laws. For example, there are certain stem cell therapies that are regulated by the FDA in the United States. Middle Eastern countries forbid any form of abortion or for patients to receive organs from unrelated donors. In India, foetal sex determination is considered illegal, even though many other countries permit it. Also, certain regions prohibit private infertility treatments.
Patient experience: 3 
Cathy Price, residing in Denver, Colorado in the United States, is a mother of a beautiful 7 month-old daughter named Eva. Eva unfortunately suffers from blindness as she was born with optic nerve hypoplasia (where the optic nerve fails to develop properly in the womb). The doctors told Cathy that this condition has no current cure or treatment which could successfully restore her daughter's vision.
Cathy searched for alternatives for her young daughter and found one unbelievable facility. However, it was located in China, a country she would have never even have dreamt of going to. The facility offered a breakthrough treatment pioneered by a biotechnology company and she immediately sought the advice of her family doctor. The physician strongly advised her against it, but Cathy's determination and love for her daughter found her on the next flight to China.
Eva is currently undergoing stem-cell therapy in China and Cathy is spending less in comparison to the cost of common treatments in the US. The procedure is based on the infusion of stem cells harvested from umbilical cords (less controversial than the embryonic stem cells, which are frowned upon in the US). The US utilizes these umbilical stem cells more commonly for blood diseases, but not for conditions similar to Eva's.
Medical tourism as a viable option in many cases
Many places around the world have varying levels of research and technology within their medical competence. There could be countries where certain life-saving treatments are newly discovered, making these facilities or countries the only place where you can avail this nature of medical care. Also, you could be unfortunately placed in a situation where the treatment you direly require is not permitted as stipulated by the law in your country. If you find yourself in desperate need to seek the particular type of care unavailable in your home country, you would then need to turn to medical tourism as a viable option.
Those who want their treatment to be private select Health Tourism (Medical Tourism)
A lot of people choose to travel abroad for medical services because they prefer to be discrete about the procedure they are receiving. Examples of this would be in the case of individuals who want to get cosmetic surgery done or are seeking infertility treatment. Medical tourism provides such individuals with an option of leaving the country, allowing them enough time to recuperate so no one will be aware of the decision of undergoing the procedure or treatment.
Patient experience: 4
Mai Yong is an upcoming Korean pop star living in Seoul. She is deeply passionate about singing and it is her lifelong dream to be famous and show her singing talent to her country. However, Mai has long been unhappy with the shape of her nose. She felt that this was hindering the progress of her career. While Mai was aware that looking good would directly help her career in Korea, she was also conscious of the fact that any form of enhanced aesthetic surgery is frowned upon in her society.
Her dream of pursuing her pop career convinced her to seek cosmetic surgery outside of Korea. She wanted to make sure that she was treated by one of the best doctors in the world, as she was worried that the surgery might do more damage than harm. Through word of mouth and after a lot of research, she decided on a JCI accredited hospital in Brazil (which is one of the biggest plastic surgery hubs in the world).
The doctor she met with had helped several celebrities around the world. Mai knew she was in good hands when going for her scheduled surgery. The surgeon fixed her nose just the way she had wanted him to, giving her the face she always dreamed of. She required a few days of recuperation to allow her face to heal from the surgery. Her new persona and confidence has given Mai all the determination in the world to go out and live her dream, and the best part of it all is that no one discovered her secret and no one ever will.
Those who want better and personalized care
Often the number of patients increases in crowded cities. A handful of few trusted professionals cannot pay attention to every individual need. In some cities the case is such that for any special consideration, the medical practitioner demands a higher fee for personalized care which might be difficult for people who can't afford to pay the incremental charges.
When the physician of one's choice is unavailable in the area, the search begins elsewhere for better care at affordable prices. Medical tourism has been able to solve this issue successfully for several kinds of overseas patients. The globalization of healthcare, with the aid of technology and improved communication has made it easier for patients to cross geographical borders and seek personalized care in other countries.
Patient experience: 5
Alan Cole was traveling from Germany to Thailand for a routine business trip. He picked up an infection when he decided to experiment with an exotic culinary dish at a restaurant, ending up with disastrous consequences. He was quarantined in a foreign land with no one to care for him. The bacterial infection in his digestive tract threatened to compromise the rest of his system.
Fortunately, this gastronomic disaster led him to experience the wonderful Thai hospitality and medical care. He could have never imagined the same in his own city, Frankfurt. Sick and bedridden following his unfortunate gastronomic disaster, he was in no condition to drive to the nearest clinic. Hence, he contacted a local doctor who made a house call at the nominal charge of USD30.
Alan was also able to access medication at a fraction of the cost he might normally have incurred in his home country. He also arranged to have a nurse attend to him for a week until he had completely recovered. The special care included change of sheets, making tea or hot soup when he needed, a light massage and a face wash. He was very happy with the quality of medical care he received. Because of his emergency, he was able to appreciate the affordable, high quality personalized healthcare available in the Asian destination.
Patients who receive personalized care are able to spend more time with the physician
Patients who receive personalized care are able to spend more time with the physician to ask as many questions during the consultation period. This is important if you are a patient suffering from a complicated or serious illness whereby you need the focused attention of the physician to see you through the condition.
Patient experience: 6
71-year-old Jimmy McPherson was worried about his deteriorating knee. His local physician was unable to treat his case any further without surgical intervention. Unfortunately, by that point, Jimmy's savings had dipped and he was unable to afford the surgery required to correct the problem, as it would cost him USD 45,000-50,000.
Following a documentary on medical tourism, his son urged him to travel to India for affordable and high quality healthcare. In comparison to the cost of care in the US, the entire trip to India including all related expenses would only cost him a third of the amount. What's more, he would also have funds left over to travel and discover an exotic new land.
Jimmy contacted a medical service provider and did not regret it one bit. He was given a choice of three surgeons. In addition, he also received assistance with his passport and visa requirements as well as travel arrangements to nearby destinations. For him, it was a wonderful dream coming true, as he was able to avail excellent treatment and engage fully in fascinating tourism activities. He visited some ancient attractions, shopped for his grandchildren and participated in the vivacious local culture.
Those who want to relax or engage in tourist activities after the Medical Tourism treatment
With the growth of medical tourism, it is beginning to become a common practice for tourists to add cost-effective medical services to their itinerary while traveling abroad. Today the number of reasons patients travel for diverse treatments has grown worldwide, from fertility treatments to heart surgeries, obesity and weight loss packages to cosmetic procedures, the list is endless.
Those expats who want to travel back to their home country for treatment opt for Medical Travel
Some expats yearn to return home so they can visit family and friends, and get a taste of their hometown. Living in a foreign region, they only choose to seek care in their host country during an emergency situation. For treatments that they can plan, most immigrants will require employer-based insurance, or they will have to pay out-of-the-pocket as they would be less likely to receive nationalized care considering their lack of citizenship.
For example, In Saudi Arabia, foreigners have to apply for medical insurance which can be a costly expenditure for them. UK nationals working abroad cannot avail of free medical facilities when they visit their country, according to NHS guidelines. Also, many immigrants from Mexico and Latin America tend to work illegally and therefore cannot avail of insurance in the U.S.
Patient experience: 7
58 years old Atul Chauhan worked for years in the Gulf region to support his family back home in India. While visiting India for holidays, he decided to take advantage of the cost-effective healthcare and so, he undertook a complete general check-up and full health screening. He was diagnosed with a heart blockage; hence, he immediately decided to have the angioplasty procedure in Mumbai.
Instead of doing the surgery in Doha, Qatar, he thought it more beneficial (not to mention cheaper) to avail the service in his hometown of Mumbai. He decided to seek treatment at the esteemed Asian Heart Institute in Mumbai and took 10 days off work to that effect. By the time he returned to work in Qatar, he was hearty and healthy. The close proximity between Qatar and India made additional follow-ups relatively easier too.
Lack of cultural and lingual barriers to deal with encourage expats for Medical Travel to home country
As a patient living away from home, you may prefer to travel back home during your annual leave and spend less money on your healthcare as opposed to paying for the higher cost of healthcare abroad. Also, you may be more familiar with the doctors at home, and therefore the treatment offered will be personalized to your specific needs. Additionally, when travelling back to a country where you are familiar with the language means a lack of cultural and lingual barriers to deal with.
Those who are encouraged by insurance companies to travel abroad for care
With the amount of cost-savings inherent with medical tourism, insurance companies are beginning to realize its vast benefits. Of late, more and more insurance companies are including medical tourism in their policies and urging patients to travel abroad for treatments. People who have a high deductible plan should opt for services which are more economical.
Those who are encouraged by employers to travel abroad for care
Along with the insurance companies, employers who are responsible for paying for their employees' health needs are encouraging their staff to engage in medical tourism. Since they have to pick up the burden of paying all of the medical bills, a reduction in the cost of healthcare is much more beneficial to the employer. Particularly in the case of treatments such as eye or dental care which typically are not covered under insurance, employers stress the benefits of medical tourism and are even willing to give their staff the necessary days off to seek appropriate care.
Patient experience: 8
Ellen Jaye, residing in San Diego, US, always had a good working rapport with her boss. The transparent management style of her office meant office communication was always encouraged. Even though the office had an established culture of interaction, they were going through serious financial troubles. Her boss, Jerry, could just no longer afford to pay for his staff's medical care. Even though Ellen was one of his favorite employees, her medical history of diabetes (acquired at an early age) meant that she required medical attention more often.
While Jerry did not want to lose Ellen merely because of his inability to shoulder her medical expenses, he just could not afford her any longer. He then came up with the brilliant idea of sending her across the border to Mexico to avail treatment for her eye, which had worsened due to the enhanced diabetes condition. Ellen went to Mexico and much to her surprise received world-class treatment; her medical condition was dealt with in the most efficient and professional manner.
Ellen was back at work within the next two weeks and was much healthier. She didn't lose her job, and Jerry was able to save on the necessary medical expenditures – funds which he could use to reinvest in the company and in Ellen's potential.
Those who want to combine medical care with CAM
It can be very hard on some people suffering from chronic illnesses.  Some illnesses such as cancer, cardiovascular disease and diabetes require powerful treatments such as chemotherapy and radiation which can take a toll on one's sense of wellbeing. To help alleviate their sufferings and take away the pain, some patients have switched to Complementary Alternative Medicine (CAM).
Patient experience: 9
Loren Watts, a South African national, was devastated when her doctor informed her that her skin biopsy indicated she had cancer. However, after the intense support of her family and friends, she decided to fight the disease.
She researched hundreds of different treatments and procedures that could help her with her condition. Being the hippy she was, she preferred any treatment that didn't require intense chemotherapy prescribed to her. She searched for a natural cure. To her delight, she was able to find a hospital in China that offered something called complementary and alternative medicine which combined allopathic treatments (such as radiation and chemo) with natural Chinese herbs.
She is in her 3rd month of treatment at the Modern Hospital in China, and truly feels the herbs have helped decrease the side effects, such as nausea and vomiting, which are synonymous with other cancer treatments. She travels to China twice a month and is extremely happy with her physician who explains the medical and herbal aspects of her treatment clearly.
People now combine medical care with alternative practices, known as 'Complementary and Alternative Medicine'
Several ancient techniques have now resurfaced and have provided relief to many ailing patients. People now combine medical care with alternative practices, known as 'Complementary and Alternative Medicine'. In western countries the concept of CAM has only started gaining ground in the last few decades. In Asian countries however, the concept has been in practice for over 5000 years. Ayurveda, Homeopathy, Unani, Chinese herbal treatments, acupuncture, acupressure and hypnotherapy are now being embraced by patients.  If you require alternative treatments and are unable to access these in your home country, you may benefit from travelling to regions such as India or China where alternative practices are a specialty.
The surgeons who operate foreign patients are all highly qualified and some receive their degree from American or European medical schools. Newest technological equipments are used to perform surgeries. Medical science is utilized in the best possible ways to treat the patients.