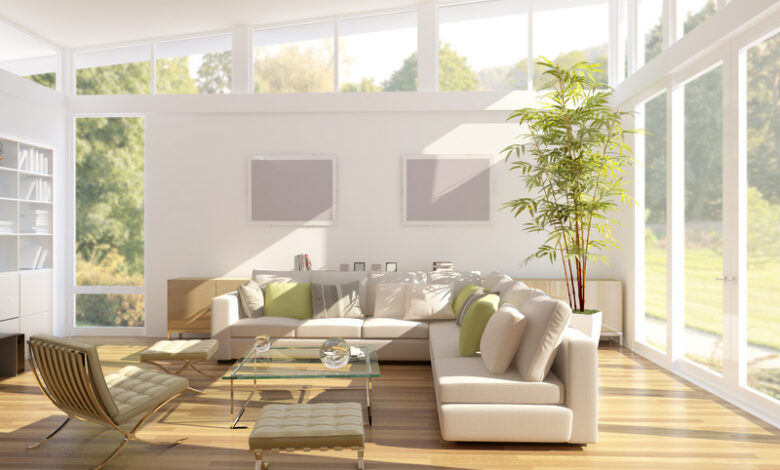 When people select flooring for their new or remodeled homes, they evaluate several available options before making a choice. While hardwood flooring has its own advantages, many buyers now prefer to go for a cheaper option of bamboo flooring. While both bamboo and hardwood are in demand, the trend is shifting more toward bamboo flooring that has become a popular choice in flooring types. Check out some common advantages of bamboo flooring over hardwood flooring that have been making its popularity surge.
Flooring cost and installation
Cost is a major factor affecting the choice when people set their budgets for new homes or for remodeling tasks. While hardwood flooring may cost you around $8 – $15 per square foot, the cost of bamboo flooring is merely around $2 – $5 per square foot. If you look for highly durable hardwood flooring, then it would cost you much more. It may be whopping cost when you also need to pay for the installation charges. Thus, the cost factor is driving people away from hardwood flooring and taking them closer to the option of bamboo flooring that is not difficult to install.
Previously, hardwood flooring could give you nightmares during its installation time. It used to be expensive to bear the charges if mistakes happened during installation. However, it is not that simple in modern days as well. On the other hand, bamboo flooring comes with interlocking and is much easier to install.
Need for change
While hardwood flooring is much more durable as compared to bamboo flooring, many customers want to see changes after every few years. Even a change in flooring can refresh the looks of a home. Thus, bamboo flooring suits people's taste. As it is not too costly, it can be changed when a homeowner wants to alter the looks of his/her home without burning a hole through the wallet. Even if they want to keep it unaltered, bamboo flooring can last for a good period of about 10 to 25 years, depending on its maintenance.
Resistance to water
Moisture can easily penetrate in hardwood flooring and it may seem faded or warped as a result. On the other hand, bamboo flooring has a fairly good resistance to water. Bamboo flooring can also resist mold growth to a batter extent. While it is also prone to warping under humid conditions, it is still a better option as compared to hardwood.
Easy restoration and maintenance
Bamboo flooring can be easily restored if it is damaged. While hardwood flooring also has this advantage, it can cost higher to restore this type of flooring. Some people also prefer bamboo flooring, as it can be maintained easily. Just a dust mop can do its regular cleaning. Additionally, you may use any cleaning agent on bamboo that you do on hardwood.
Eco-friendly
Bamboo plants grow quickly and can regrow when they are trimmed. As compared to hardwood that matures in around 70 to 80 years, bamboo can mature in a quick time of around 3 to 5 years. Thus, bamboo is highly renewable and offers a much greener option. However, hardwood is also a nice option when people look for eco-friendly flooring.
Various factors, with the major ones listed above, have led to the popularity of bamboo flooring over hardwood flooring. When a buyer purchases a product, his/her preference goes more by the cost of that product. While it is not the sole factor to tilt their choice toward bamboo flooring, it is also the material and quality of bamboo flooring that gives a tough competition to hardwood flooring.
Summary
The flooring choice trends have definitely been shifting toward bamboo flooring when we compare it to hardwood flooring. This has happened because bamboo is cheaper than hardwood yet effective like hardwood.