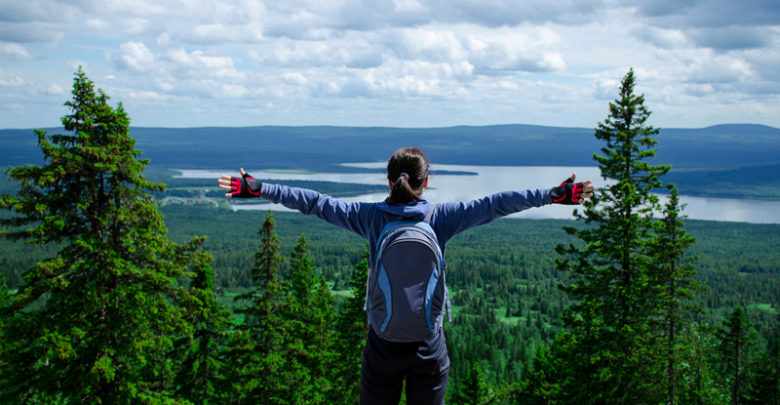 We are all used to take travel as a break from monotony and engage our minds differently. But how many of us can think of travel as a therapy? Research has proved that travel has numerous benefits for our mind helping us to get out of stress, depression and anxiety. Thinking deep, we could feel the ultimate objective of travel, treating our stressed-out mind.
Travelling for better mental health has been surging with the boom of wellness travel. People are more mindful and conscious of their wellness. Their preferences and choices are making travel more meaningful. But the therapeutic effect of travel both on body and mind could be realized provided if approached the right way. You need to be present at every moment of your travel leaving your worries and tensions locked at home. You need to be a mindful traveler.
What makes a mindful traveler?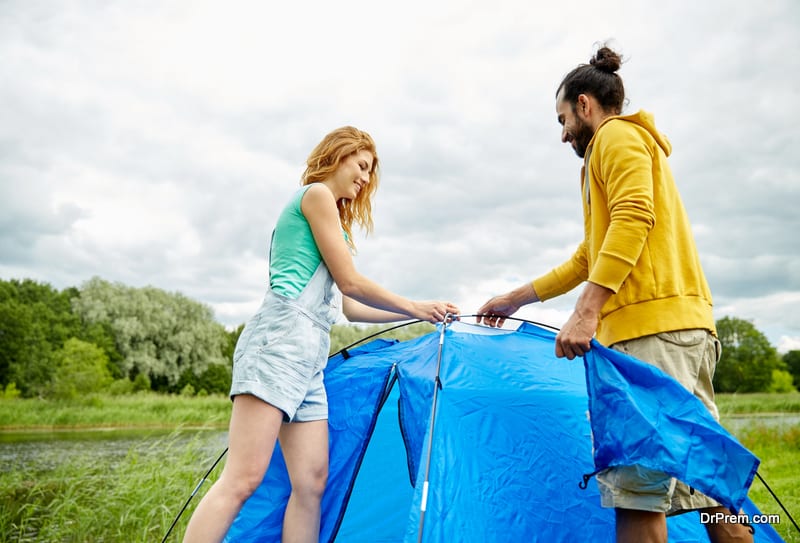 You can define mindfulness in many ways but the basic is to be present at the moment as it is without being judgmental.  For example, your train is not on time. You didn't get the accommodation of your choice. Without labeling them as a good or bad experience, accept as it is.
Mindful travel can help a lot in overcoming certain psychological conditions. Initially, you may need some concerted efforts for mindfulness in travel. You may need a trained specialist to help you in this process.  In general, mindful travel should serve three primary objectives:
Be attentive at the present moment
Leave minimum footprints
Create meaningful connections
Tips to use travel as a therapy:
Check the following tips to extract the therapeutic value of travel. The effect should be long-lasting.
Enjoy planning your travel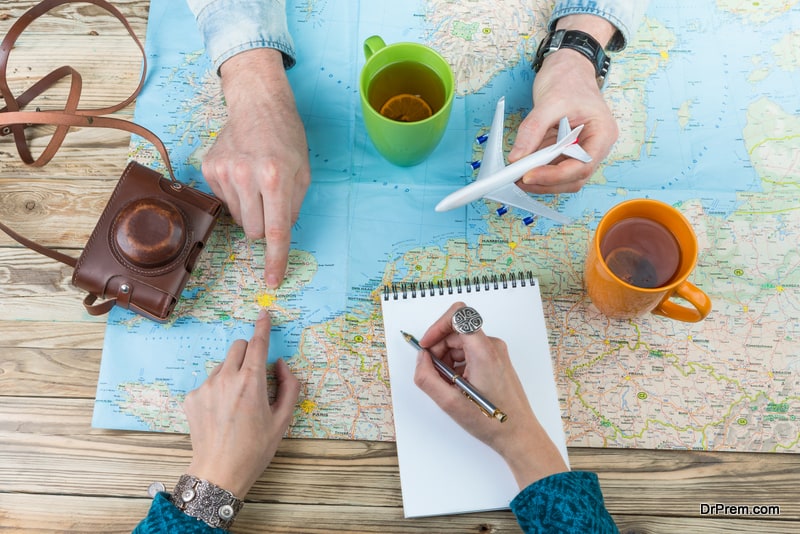 Travel for therapy does not mean that it is related to only the journey and experience. It initiates during the planning stage. Imagine how you feel exuberant while planning your travel. Getting leaves from work, sharing your plans with friends, shopping, booking, packing all these give you a tremendous joyous feeling.  Do you know that you feel happiest when you are in the travel planning mode? A study by the Cornel University states we derive more happiness in anticipating travel than buying a new thing.
Choose the right destination:
The travel market does not always serve you the right thing. The world map is curated in such a manner that it might not be attuned to your body and soul.  Options like 'adventure', 'outdoor fun', 'family activities' and all may not be suitable from your psychological viewpoint.
It may not have any relation with the inner journey that you are traversing throughout. The external journey through travel should be in harmony with the inner journey.  You should be very clear what your soul is searching for and what the destination could possibly deliver.
Consider a mindfulness retreat: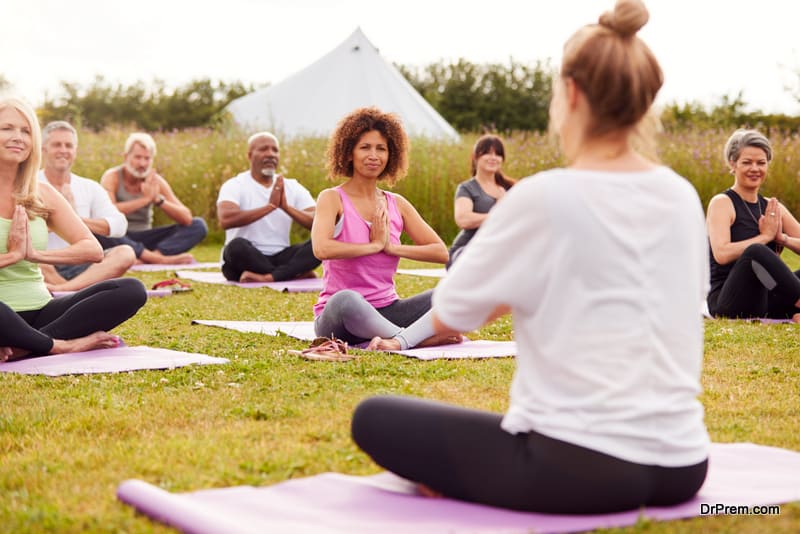 To get the ultimate therapeutic value of travel, consider a vacation to a mindfulness retreat. These retreats offer an array of programs with mindfulness as the core feature supporting your mental and physical health. You develop a better focus and clarity in mind and cultivate deeper awareness.
Travel light
Pack only the bare necessities based on the nature and duration of your travel. The result, you will have to worry less about the things you carry. You will get more time to remain fully immersed in your experience. If you carry similar worries, you miss the entire flavor of travel let alone its therapeutic value.
Carry a notebook and pen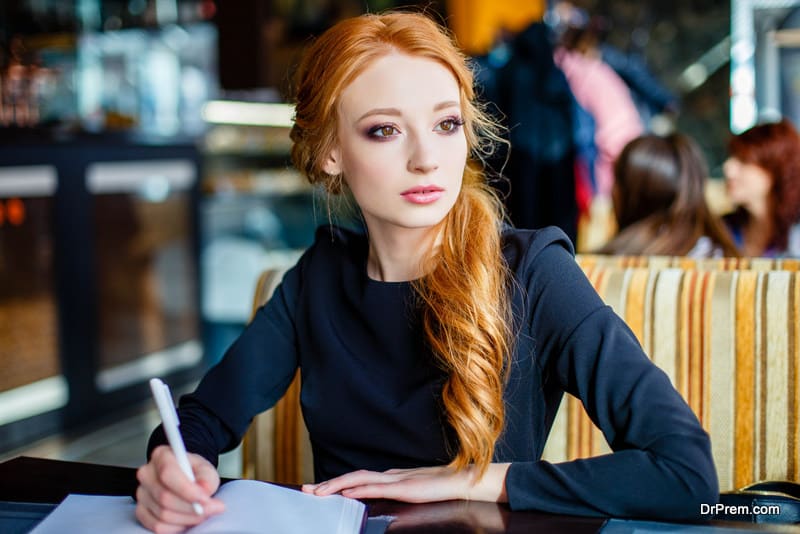 A pen and notebook are great tools to make you mindful in travel. Inspired by your stay in an awesome resort? Take some time out and note down the things that drew your attention most. Which are the things you enjoyed most?  You can also jot down the purpose of your trip and how it is getting fulfilled. In this way, you can stick to your travel goals apart from enjoying it to the fullest.
Use a mindfulness app
Travelling for better mental health is a common objective. One of the best ways to find it is through meditation. Well, as a starter it can be quite challenging especially in travel. Use Headspace, the most popular mindfulness app with the highest number of subscribers. It will help you with simple meditation techniques that you can practice on the go. Just 5-10 minutes a day, you would be able to experience the best level of being at the present moment.
Pause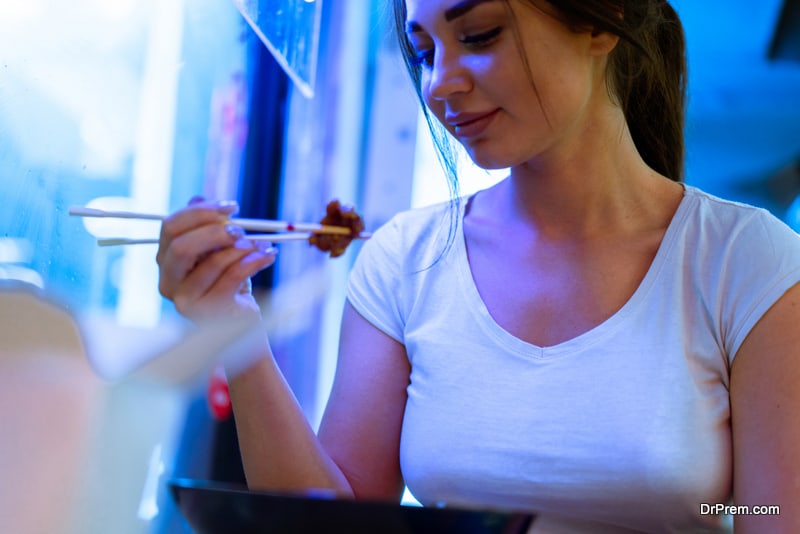 Rushing from one site of attraction to another will never allow you to relax and enjoy your vacation defeating the purpose of travel. You will not be able to focus on your experiences properly. Therefore, you need to slow down. Take a breathing space between each itinerary to appreciate the experience in full. This is not only applicable only while sight-seeing but also eating.
Suppose you are experiencing a new cuisine. Do not rush to take your bus or train. Take your own sweet time and enjoy every morsel that you take. Feel the senses, flavor and taste as it passes down through your mouth.
Get out of your comfort zone
Traveling to a new place be it near or far pushes you out of your comfort zone. This helps in boosting your mental health. As you experience a new kind of life in a different land, taste new food and interact with new people, it opens up an entirely different world that you are not accustomed to.
Every new experience brings out the latent explorer in you. This getting out of the comfort zone broadens your outlook. You go back home with a broadened view, a more confident and self-sufficient human being that helps you rise above petty mental issues.
Nurture your learning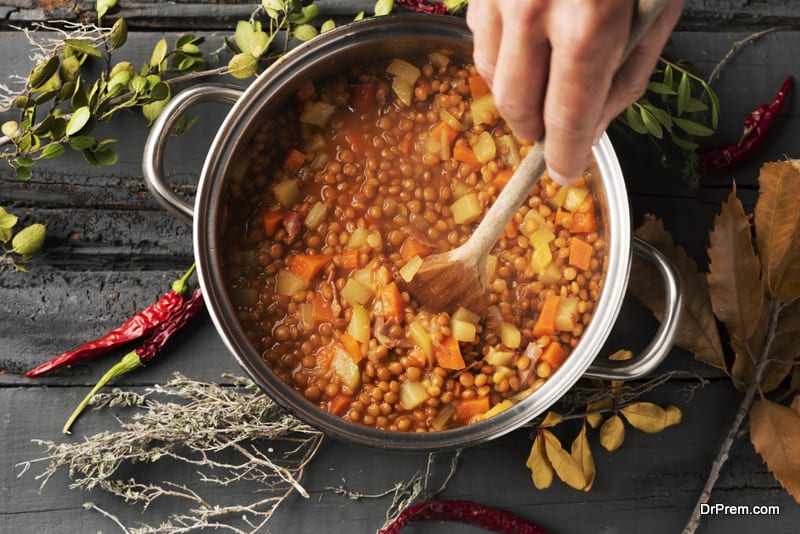 Traveling gives you the best opportunity to learn a lot of things but in a different way. You learn to navigate, communicate better in dire situations and pick up a few good things from a new culture. It strengthens your mental power and boosts your confidence. Be it getting used to a new language or taking part in community development programs or cooking classes, there are many things you can learn to enrich your soul.
Create new relations
Why not strike a conversation with your co-traveler? Many travelers enjoy these on-the-go-conversations. You may come across some fascinating facts about the destination not known to your before. Friendships built on the road could be ever-lasting. Who knows?
If you can learn a bit of the local language, make it a point to interact with the locals. It is always amusing to discover new perspectives of life that may seem unimaginable to you. Unless you are into this sort of interaction, you will not be able to travel mindfully.
Avoid digital world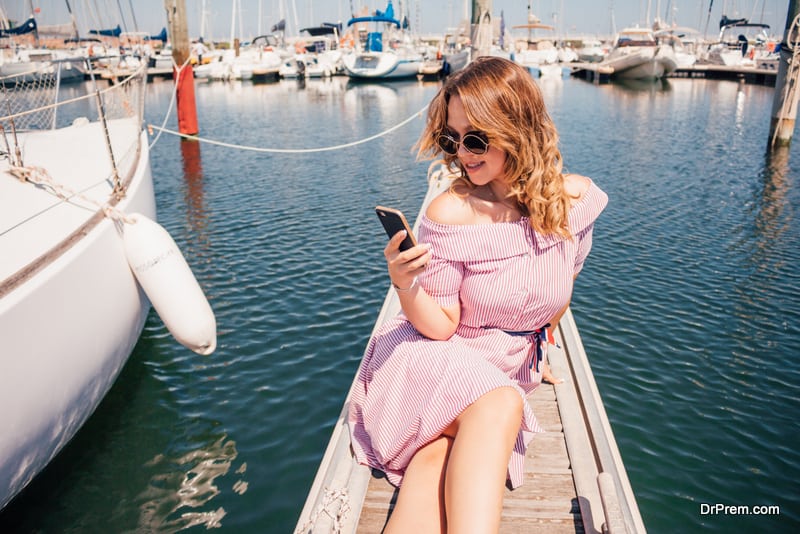 How can you relax and enjoy your vacation if your mind is engaged with the digital world?  You are in a hurry to post your experience on social media or busy taking calls or checking notifications. You fail to be in the present moment and miss the entire pleasure of your trip. Definitely, you can click few photographs to create great memories but nothing beyond that. Shut your phone/camera and get immersed in the experience.
Have travel anxiety? You can get out of it too
If you have travel anxiety, you won't be able to be mindful during travel. This is nothing unusual. Even the most cool-headed persons get perturbed with this. Chaotic schedule, fear of missing connecting transports, luggage handling, delayed flights, language problems, obligations at home/work what not?  But travel is meant to boost your body and mind and not the reverse.
Identify the anxiety points: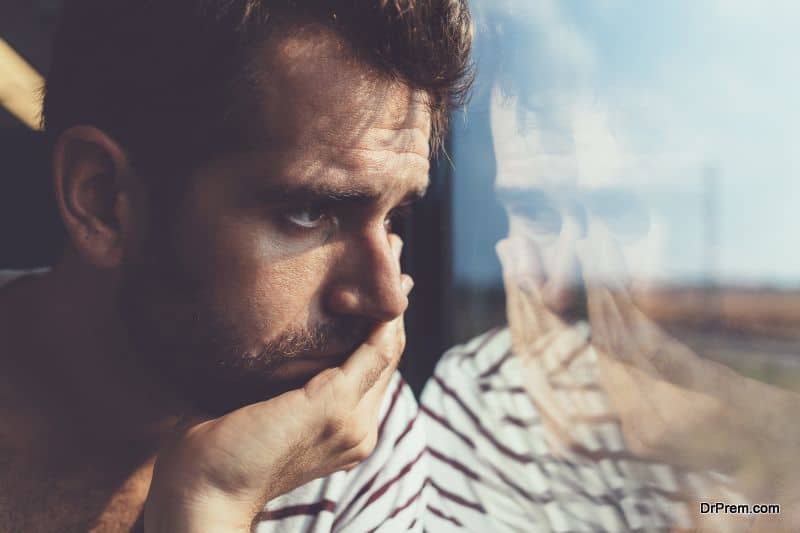 Primarily, there are two areas:
One, whether all events related to travel will fall in expected lines?
Two, the omnipresent anxiety that travels all along with you in every step of your life.
You seldom have control over the first area. What is travel if everything gets predictable? But you can work on the second part to ease out unnecessary anxiety. At the best, you can be more proactive.
Few tips to help you get rid of travel anxiety:
Be convinced anxiety is integral in travel and even necessary at times. Repeat this line either in your mind or vocally. It is a useful anxiety. If you travel concern-less, you are most likely to encounter unexpected situations and will fail to overcome it.
Identify which factors keep you more anxious in travel? Missing your train or flight? Misplacing tickets/passports? Accommodation amenities? Travel sickness? Plan thoughtfully and work on those areas well ahead. Get your conveyance planned rightly to reach the airport before time. Consult your doctor and get the necessary travel medicine if you apprehend sickness in the destination.
If you are travelling to a different country for the first time, it is normal you will be more anxious. The best way is to talk to an experienced person who have been to that place and get an idea of possible pitfalls. Plan your logistics like checking passport validity, getting visa and flight tickets well ahead and tighten all loose ends.
Avoid enacting worst-case scenarios in your mind. Suppose if you are eager to taste the local cuisine fully aware that it is safe, but you fear of a stomach bug. Think logically what can happen at the worst. A diarrhea? That could be tackled by antimicrobials. Worst case if you fear of getting hospitalized, you can prearrange things with your Travel Company and relatives at home.
Identify when your anxieties are getting overblown like fearing air crash, deadly on-road accidents or terrorist attacks. Examine these closely and counter with logical facts. You can talk to somebody to allay your fears.