With improved technology and powerful engines, modern cars are designed to move fast and thus, literally scorch the road. Designers and car manufacturers are joining hands to design and produce superfast car to increase the adrenaline of the car lovers looking to touch new speed limits. Here we have listed some of the fastest cars to look out for in 2015. Grab one of these cars and leave everything else in your wake, as you whiz around the town in these beauties.
Pagani Huarya
Straight from Italy, this supercar combines ultra-sleek looks with an amazing performance to offer you the supercar of your dreams. Also called as the Hypercar, the Pagani Huarya comes with a twin turbo V12 engine that offers over 730hp and 738 lb/ft of torque. The supercar can easily reach top speeds of over 230 mph and can reach 60 mph in just 3 seconds. Priced at €1000000, the Pagani Huarya also comes with classy leather interiors, luxury finishing, and high-end accessories.
McLaren F1
Considering the compactness of a supercar, the McLaren F1 would surely appeal to those who want to enjoy hands on experience of riding a supercar without necessarily sitting in front. This supercar comes with a driver's seat in the front and two passenger seats in the rear. It can easily reach 60 mph in 3 seconds and can touch the top speeds of 240 mph, thanks to aerodynamic design.
SSC Ultimate Aero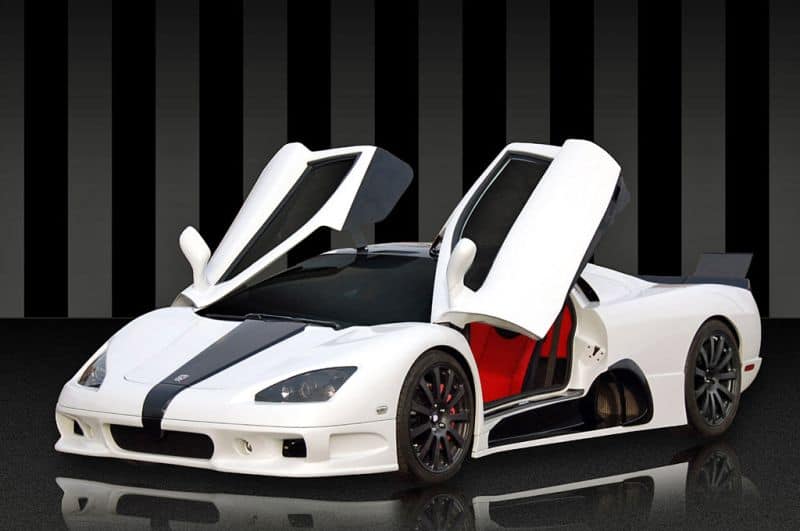 Image Source : supercars.net
Considered one of the fastest supercars in the world, the SSC Ultimate Aero features an awe-inspiring exterior propelled by a very powerful engine. The twin turbocharged V8 engine can dish out a top speed of 270 mph with 1237hp. The aerodynamic design of the vehicle, along with its unique aero brake system, is another highlight of the SSC Ultimate Aero.
Bugatti Veyron – Super Sport
This supercar currently holds the Guinness World Record for being the fastest car in the world. Capable of reaching the top speed of 273 mph, the Bugatti Veyron is powered by the quad turbo engine that generating 1200 hp. The supercar also holds the record for fastest pick-up, reaching speeds of more than 60mph in 2.4 seconds.
Supercars combine stylish looks and ultra-comfortable interiors with power packed performances to deliver a one of a kind driving experience. These cars can reach top speeds of more than 200 mph to scorch the road in style.