If you are yearning to make your smart home all the more safe and you are on a lookout for some new more efficient security devices then you are on the right page. There are many new home security devices that are adept at providing way more safety to your home as compared to some traditional systems but these following devices seems to excel others, so they caught our eye.
Cocoon
You must have come across numerous home security cameras that use motion detection sensors to alarm the inhabitants via an app whenever it senses a potential intruder. However, Cocoon is bringing a unique technology to the forefront altogether. A home security device makes use of infrasonic sound to detect intruders.
It detects infrasonic sound waves below 20Hz that a human ear cannot detect, and claims to monitor not just the space where you install it but your entire home. The other super smart features of Cocoon include a traditional motion sensor, wide-angle lens, and microphone and HD camera with night vision, geofencing, and it is pet-friendly.
Homeboy Security Camera
Looks like an ordinary webcam but is way different and has much superior features. Homeboy Security Camera is a wireless camera so you can take it or keep shifting it everywhere in your home. It mounts upon a magnetic base, so hang it wherever you feel right, and it is super easy to point or reposition it as per your requirement. The battery keeps going for three months, is motion activated and sends you notifications when it senses any movement while you are out of the geo-fenced area.
Rico
Consider Rico before tossing your old Smartphone into trash. Rico is a smart home security device that makes use of your old or spare Smartphone as its eyes and brain. Simply install an app in your Smartphone and then insert it into Rico and it turns into a great home security gadget. Rico makes use of the camera, microphone, audio recorder, and Wi-Fi connectivity of old Smartphone, thus, preventing people from tossing it in the trash that has severe environmental impacts.
DefenDoor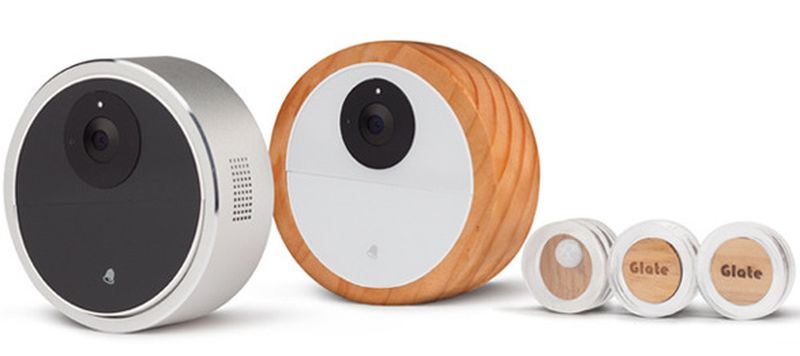 DefenDoor is an easy to use home security system that offers you superb security and organization. It is wireless and attaches on the surface, is waterproof so you can attach on the door's outside, and it keeps a close eye on the happenings around and alerts you whenever it senses anything fishy. You get a snapshot on your Smartphone every time someone comes at your door.
Canary
An intelligent sensor that requires no installation full of hassles but you simply put it at a central place, plug it in to connect it to Wi-Fi and it is ready to make your home safe. A single device works as a complete home security system that adapts to your home and your lifestyle and sends notifications with HD video on your Smartphone.
Blink
Equipped with HD video technology, motion and temperature sensors, the Blink is an affordable wireless monitoring system. You can view your home in real-time with the help of Blink's Live View Mode. You get a video recording and an alert on your Smartphone whenever the device detects anything moving. A perfect device you must install in your home to take care of your kids and your expensive car parked in your garage.
Smart home market has experienced ascendency owing to vast technological advancement, so there is literally no shortage of smart security devices on the market today. But to pick the best out of so many overwhelming options available, a thorough research of on all the products is must.