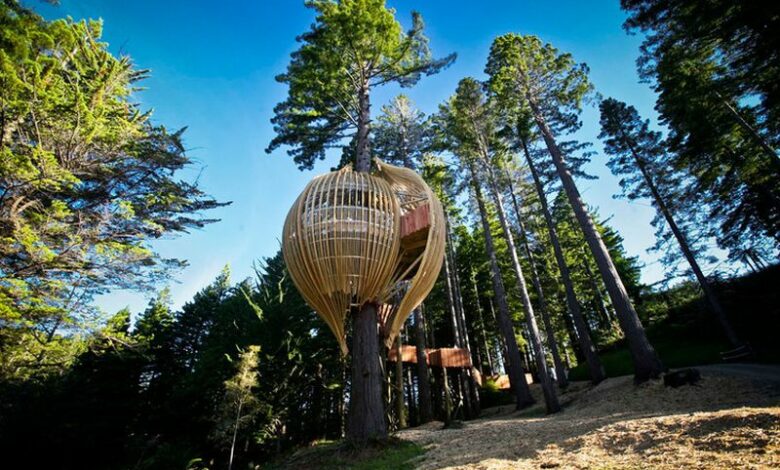 If you are looking forward to build a tree house, you can go through these beautiful and enchanting tree house design ideas. You probably might have been fascinated by a tree house since long, now is the time to fulfill that wish.
Dream Hatcher
This tree house features an awesome artistic design. The egg like shape of this beautifully crafted tree house makes it unique. Through the glass windows and the way the house is positioned, you will get excellent views from inside the tree house. Although the space inside this 'Dream Hatcher' is limited, the coziness it encloses is worth the experience. May be some great ideas may hatch inside the 'Dream Hatcher'.
Yellow café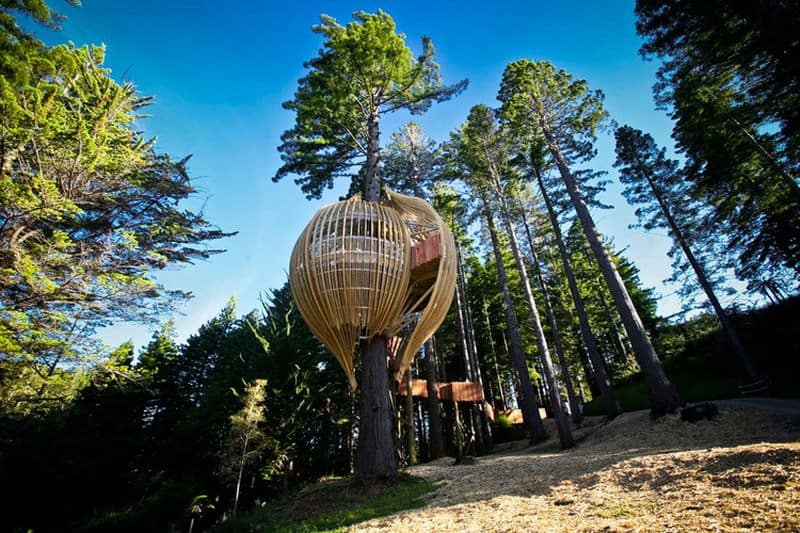 Image Source : images.adsttc.com
Yes, that is correct it is a café in a tree house. Amongst the several unique features of the café, the most astonishing one is the engineering in building it. The café is built on a Redwood tree and has no support from the ground. The span of the café is ten meters wide and offers a cozy sitting for the patrons. The structure is a result of wooden trusses and laminated pin fin material. The shell shaped café in the deep woods of New Zealand is an admirable concept, sipping coffee in the arms of nature must be a wonderful experience.
Eco Perch
The 'Eco Perch' is one of the most beautiful tree houses you will ever come across. The exterior of the tree house has a unique shape. The shape of the tree house reminds us of the wheels of a tank or a tank tread. The inside is cozy and equipped with modern amenities. A double bed, sitting, dinning space and a kitchen in the main chamber make it habitable any time. Along with this, there is a bathroom with a shower cabinet and a small room with suspended beds.
Restaurant on a huge Banyan tree
In Okinawa, Japan, there is a fine restaurant on a huge Banyan tree. The restaurant called 'Naha Harbor Diner' is known for its food and the peaceful location. The Banyan tree, which houses it, is about 20 feet tall and quite old. An elevator in the trunk of the tree will take you to the restaurant. Also, a spiral staircase on the rear of the tree would lead you to the dinning place. The spiral staircase reminds one of a snake climbing up a tree.
Even when the tree house has been build to house a café or a restaurant, the design idea can be incorporated in a tree house that you want to build for your family. The whole idea is to create a beautiful and comfortable tree house, to cherish the pleasant stay.