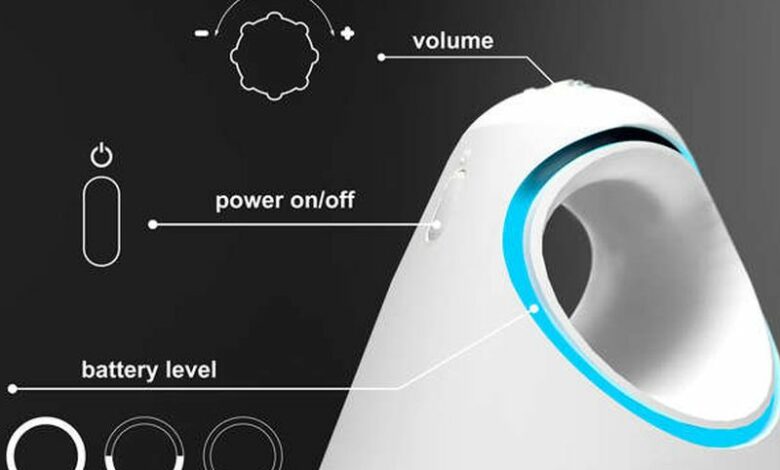 With the innovations in the sound technology, new sound equipment is available in the market. When it comes to speakers, small size, portable and feature rich is what people look forward to.
Solar powered speakers
The sleek speaker features a solar panel on top, which utilizes the solar energy to power it. Not only this, the solar energy stored can be used to charge your other small gadgets like the iPod, iPhone and Android devices. The device takes up to five hours to fully charge and after that, it can deliver uninterrupted music for eight hours. The device is lightweight which makes it portable, its water resistant feature makes it suitable for the outdoors. Apart from the standard connections, the speakers have Bluetooth technology.
Bluetune Solo speaker
The Divoom Bluetune Solo speaker is a decent offering in a small package. The size of this sleek speaker is just three inches in height. They are capable of connecting to a device via Bluetooth. The speaker comes with an audio cable that helps in connecting with the devices that lack Bluetooth. Once the battery of the speaker is fully charges, you can enjoy music up to eight hours. This small speaker will help you in making and receiving calls through the in-built microphone.
The Whooom speakers
This is a set of six designer speakers and a sleek dock. These speakers can be taken to different parts of the house and you and your companions can listen to the same music without being in the same room. These speakers tapper at the top and carry a hole on the top, so that you can carry them around using a finger. They can be charged by placing in the dock, the dock may be arranged in a zigzag pattern, a straight line, or a circle. You can connect your various smart devices to the speakers using Wi-Fi technology.
The Ballo speaker
The OYO Ballo speaker is the size of a golf ball and is spherical the same way. The small size makes it ultra portable and easy to install anywhere. This ball shaped speaker emits sound in all directions and features a crisp sound for quality sound experience.
The speaker is rechargeable and comes with a meter long cable attached to a 3.5mm jack. A colored band in the center of the speaker unites the two parts it is composed of and helps in enhancing the quality of the bass in sound.
These speakers deliver a crisp quality sound, can be easily carried and need not be plugged in to power for usage. Their design, sound quality and portability makes them a good companion for the music enthusiasts.