A healthy father-daughter relationship is crucial for girls when they are growing up. They view other men according to the way they spent time with their fathers. If you are distant and aloof, you will not be able to be close to your daughter. Your behaviour towards her and the other women in the family will guide her in her relationships with men when she grows up. It's up to you to empower her, help her gain self-respect. Here are some tips on how to be a great father figure to your daughter:
Tips for being a good father figure to your daughter 
1.     Respect and love her mother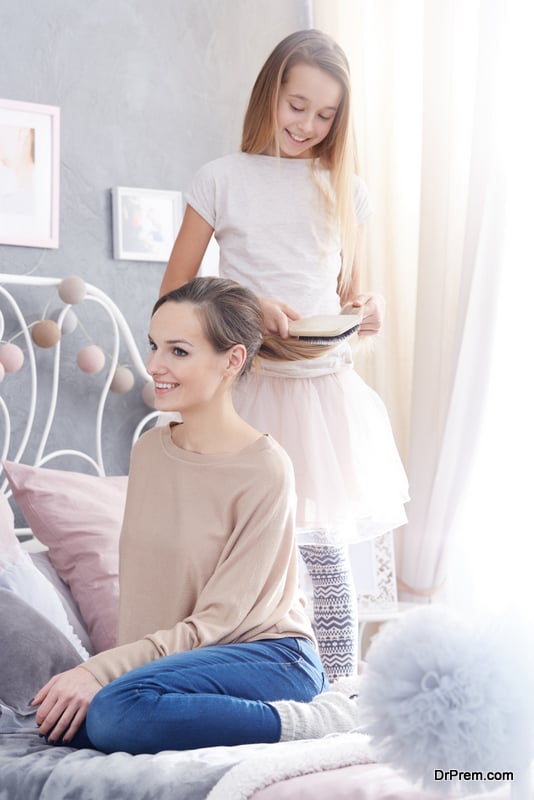 The most important thing you can teach your daughter is to respect herself and this you can do by always respecting her mother and her. Even if you are a divorced couple, you can still respect your ex-wife or ex-partner and not trash her in front of your daughter. Your daughter will have a healthy psyche and learn that all women deserve respect no matter what their race, colour, religion, economic and education status is. A healthy relationship with her mother will show your daughter the right way that a woman should be treated by all men.
Be a gentleman always, and your daughter will never go for guys who do not respect her! This is one of the best tips for dads who want their daughters to be treated with respect by themselves and by others. Self-respect leads to success in life as well, as your daughter would have confidence and belief in her abilities, and would not need approval from others to be what she is.
2.     Be there for her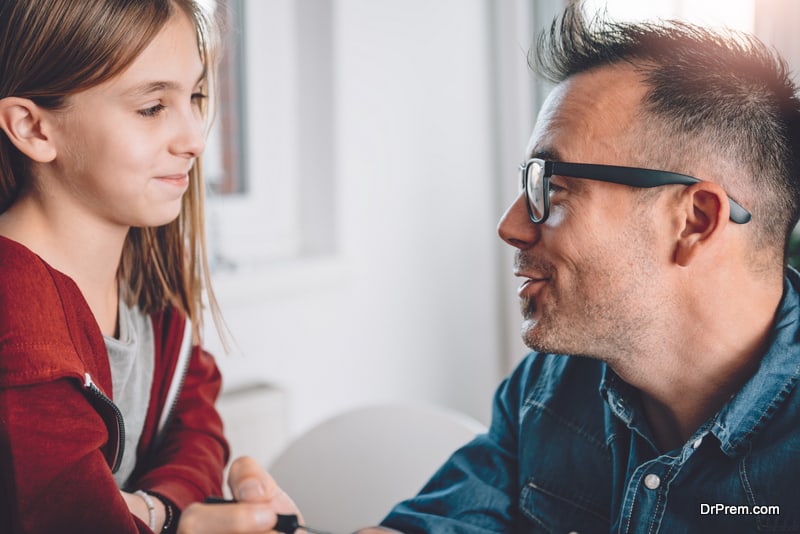 In order to be a father figure to your daughter, you have to be there for her. Only when you are physically and mentally present for your daughter, will you be able to form a meaningful relationship with her. Do not be distracted by your phone and answer with more than just grunts, which mean yes or no. Pay attention when she is talking to you, and validate her existence. She will not feel invisible, and feel better in school and at home.
You should make every attempt to attend important events in her life, such as concerts, sports events and so on. Talk to her, ask her how her day was, and find something common to talk about, such as shared musical or sports interest. Be present for her and let her know she is important to you. Whether it is work or other commitments, you have to take time out specially for your daughter. If you have made a commitment to her, you have to follow through. She would learn to do the same, and feel good that she is a priority to you.  Keeping your promises to her will make her feel secure; help her to trust others and thus, you can be an inspiration to her.
3.     Be humble and admit to your mistakes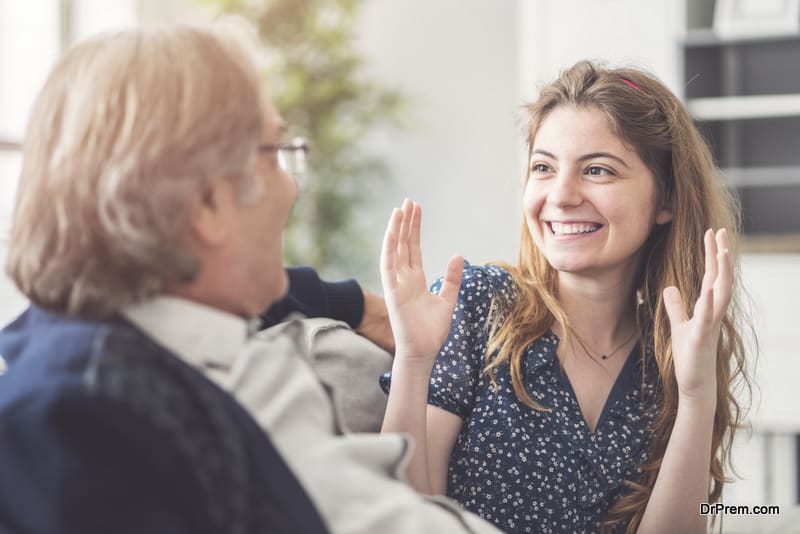 Your daughter needs to know you're human and make mistakes just like other people. You don't have all answers all the time and that it's ok not to know. She should not get the idea that the perfect man is infallible.
To be a responsible father figure to your daughter, you have to say 'sorry' when required. Seeing you owning up to your mistakes will help her take the blame for hers, without fear. This will lead to her emotional growth, now and when he becomes an adult. Admitting to your mistakes, being strong enough to do that will teach her humility.
4.     Encourage your daughter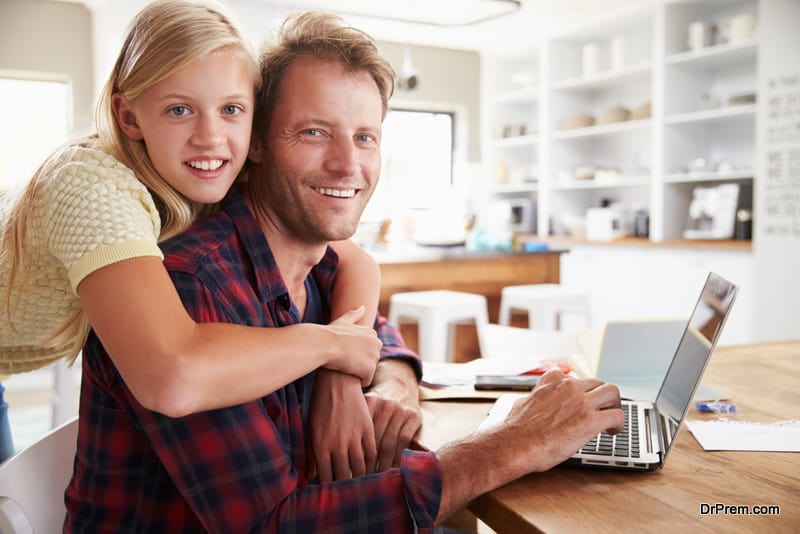 Being a parent means you have to recognise and support your children's talents. You have to encourage her talents and strengths, whatever they may be. Do not let the load be all on your wife/her mother/your partner to drive her to classes, the library or events all the time. One of the tips for dads, is that you have to encourage your daughter to overcome her obstacles. Think of all the ways you can help your daughter to achieve your goals.
5.     Accept her uniqueness
Girls as young as nine or ten are conscious of their bodies, these days. It's no help that we are bombarded with images of stick-thin models that youngsters look up to. There have been many instances when young girls have developed eating disorders trying to look like these so-called glamorous models and actresses.
One of the tips for dads is to notice how their daughters view themselves, and what kind of body image they have. You have to also take care not to praise skinny looking women in front of them. Always talk about eating healthy and having a healthy, fit body. If your daughter has some puppy fat, or has some extra weight, help her be comfortable with her body shape, by praising her as she is.  But do put in the hard work of going for morning or evening jogs with her, or supporting her in her exercise routine of choice, so that she is fit and develops a life-long love for exercising.
6.     Keep her secrets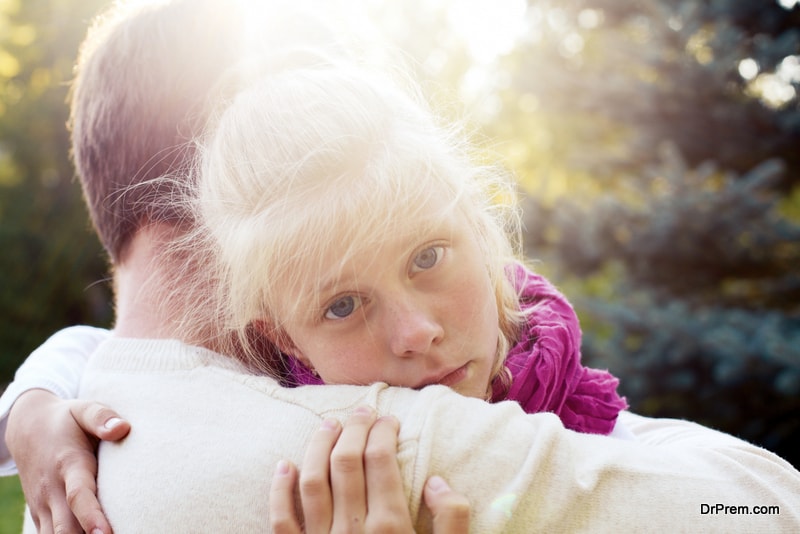 What she tells you in confidence is definitely not meant to be shared with your buddies or co-workers. Gaining a child's trust and confidence is a great achievement, and when she shares her dreams and aspirations or fears with you, it's for you only. If you make it public, she may never trust you again. Keeping her secrets will help her understand that you respect her and value her trust in you. This respect of boundaries will develop a healthy relationship, between you two.
7.     Teach her to be safe
One of the most important aspects of being a good father figure to your daughter is to teach them about modesty, privacy and appropriate boundaries. As your daughter grows up, you will have to help her understand acceptable and non-acceptable touch, from any male, yourself included. Also, give her the confidence and security to confide in you about any misgivings or intuition or intimidation she feels from any male.
Let your daughter be free and happy, and do not overprotect her. Let your daughter know you're behind her 100%, no matter what!