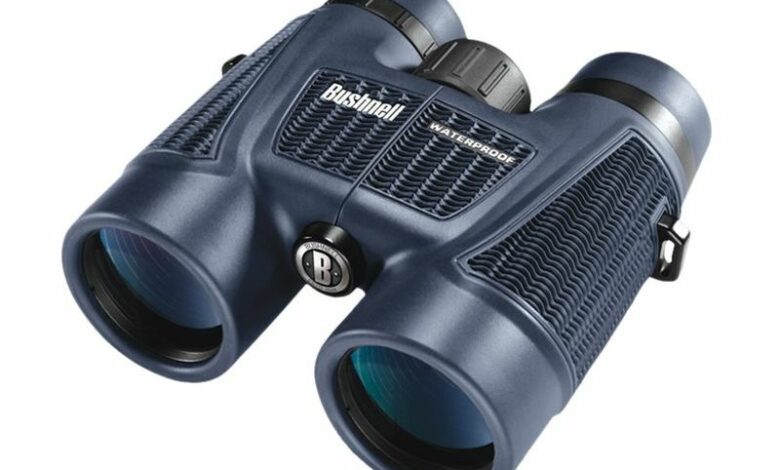 Binoculars can be a great accessory while hiking or camping in a forest to observe the wild life or even having a close look at a plane or bird flying high in the sky. Available in varied sizes and designs, binoculars make for an excellent gift for kids and those who love adventure activities like trekking or mountaineering. If you are planning to buy binoculars, here we have listed some of the most advanced designs to help you choose the right one according to your budget or liking.
Canon10x30 IS Ultra-Compact Binoculars
Canon needs no introduction, as the brand is known for quality products. Featuring a unique design, the Canon10x30 IS Ultra-Compact Binoculars is available for about $550. The ultra-compact binoculars allow refined and active image stabilization to bring the far off objects closer to the viewer. These binoculars come with scratch free quality lenses and water resistant rubber coating to ensure complete safety and durability.
Nikon 8245 ACULON A2118x42 Binoculars
Presenting a unique combination of beautiful design and color, these binoculars let the user have a closer look on the surrounding world. These binoculars are perfect for people who are looking for a piece that fits in their budget and enables them with extraordinary features. The multi-coated glass used in binoculars enables users to adjust the lens and see brighter and clear images.
Bushnell H20 binoculars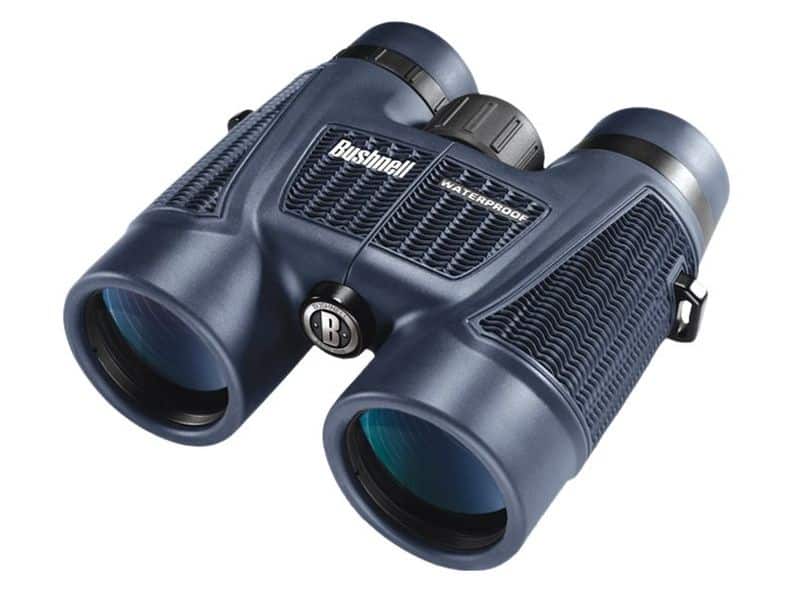 Every nature lover must buy these binoculars, as it enables users a closer and a clearer view of the nature. Bushnell H20 is one of the best binoculars available under $100 in the market. These binoculars are waterproof and fog proof that makes them more durable than other binoculars with the same price tag. Bushnell H20 binoculars also come with Porro prism, 10x magnification, and about 42mm objective lenses.
Tasco Essentials 10×50 Binoculars
This amazing pair of binoculars is quite affordable and packs incredible features as well. High zoom and easy focus makes it a handy product. With Tasco Essentials 10×50, users can view a big game and enjoy stargazing and marine life from a distance. Durable construction, excellent view, and easy stabilization make it a desirable product, especially for nature lovers.
Celestron 71332 Nature DX 8×42 Binoculars
The manufacturers made this piece while keeping the needs of outdoor enthusiasts in mind. It is waterproof and fully rubber armored and thus, provides great vision under water. Available in different colors and designs, Celestron 71332 Nature DX 8×42 also allows maximum length transmission through the optical path for clear image. Close focus of about 6.5' is ideal for bird watching and observe the marine world.
There is a wide range of binoculars available in the market. You can choose from compact binoculars, birding binoculars, binoculars for sporting events, and hunting binoculars according to your needs and budget.