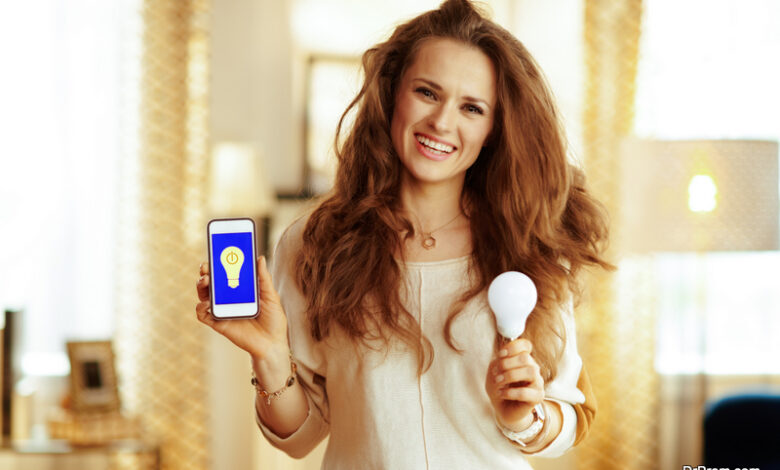 LED lightings have enjoyed a fair share of appreciation, recognition, and attention just as home automation has got. LED lighting has become an inseparable part of smart homes because they are energy efficient so they save money, and they eco-friendly so they help save environment. In this article you are going to learn some more benefits and the importance of LED lightings in home automation systems.
What makes LED lights the best choice for home automation systems
Although there is no dearth of lighting sources available, but LED lighting is the best choice for home automation systems. Well, there has to be a strong base that is responsible for such a popularity and preference that LED lighting gets, and probably that base is its superior nature over other lighting sources. LED lighting is much more flexible, as it allows you to adjust its direction of light, intensity because you can brighten or dim it according to your needs, and color temperature.
Besides its well-adjusted and flexible nature, the LED lights are energy efficient that means they help to bring down your energy bills, and they are durable as well, which means you need not spend often on lights. All these benefits make LED technology superior than CFL, halogen, and other lighting types.
How do home automation LED lighting systems work
LED lighting systems as a part of home automation program works just like other home automation devices do. LED lights form a network; connect to each other and to a hub that usually is your Smartphone. The LED lighting in your home adjusts and learns your everyday routine, for instance, the lights turn on automatically in the evening and switch off in the morning. The motion sensors turn off the lights when there is no movement in a room for long. You can access the control of LED lighting through an app on your Smartphone, and can easily access it remotely.
What is "human-centric" lighting?
People today follow a lifestyle that makes them stay indoors for longer periods. Therefore, the biggest challenge for home automation was to create a healthy indoor atmosphere for individual who spends a great deal of their time indoors.
Out of the many aspects that influence indoor air quality, the quality of illumination is the one. In their quest to search an ideal illumination quality, they happened to come up with the concept of "Human-centric lighting."
Human-centric is a lighting system that is especially designed to optimize health of people who spend great time indoors. The lighting enhances the rest potential of a person during his sleeping hours, and during waking hours, it enables to optimize his concentration and productivity.
It also helps lower depression rates and brings emotional stability in people, supports the human circadian rhythm, decreases sleeping disorders, enhances concentration, and increases cognitive performance. The overall benefits of a human-centric lighting on an individual include mood elevation, well-being, and good health.
LED over other lighting options
It takes state-of-the-art and the human-centric technologies to create LED lights. They save energy, so they are sustainable lights. You adjust the lighting as per your requirements, as in optimize color temperature to complement interior finishes of your smart home.
You can dim the brightness of an LED bulb owing to the dimmer technique, which allows you to use just as much light as is required without having any guilt that comes with electricity wastage. The human-centric technology used in making these lights provides users a more relaxed atmosphere that does not disturb human sleep and circadian rhythms.
LED lighting is the best choice of home automation projects today because it is a sustainable lighting, and has so many features of human-centric lighting.