US will ration healthcare under Medicare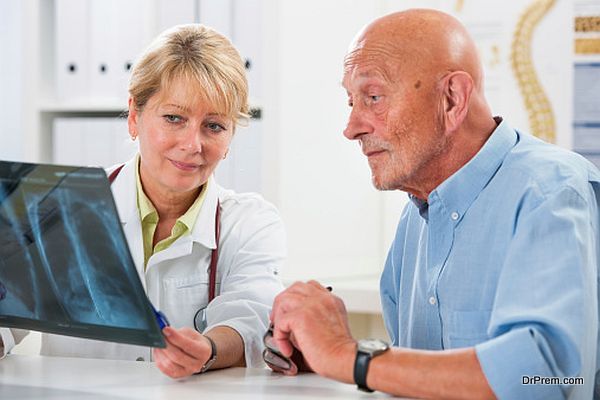 <![CDATA[The Affordable Care Act (Obamacare) is set into a higher gear with the announcement of the shift in the pattern Medicare that will pay the hospitals and doctors, under the newer provisions of the rationing model of healthcare. The rationing of healthcare states that for the next three years to come, the payments to the hospitals and the doctors will be shifted from the traditional 'fee for service' model to the one that will be rewarded for cutting the costs and care.
It encompasses a large percentage of healthcare facilities provided under Medicare, in addition to the government run health insurance programs for the senior citizens. This transformational shift will revamp the very basis of Medicare and rationally enough, with slashing the costs borne by the government, hospital chains, and insurance firms. These realignment patterns of Medicare are more direct and profit dictating, and are in coherence with the market model of American Healthcare System holistically.
The concepts of Medicare and the prime aim
Medicare is a programmed move designed with the aim to improve the quality of medical care received by people when sick. This program also envisions the spending of each healthcare dollar wisely enough. To live by the aims of quality of healthcare improvements and more Medicare currently provides a health insurance for 50 million elderly people and disabled US citizens, with government bearing around $600 billion annually. This prospect has made Medicare the single largest buyer of health care services in the United States.
The changed payment pattern
According to the changes so announced in the rationing process of healthcare, Medicare will make 30 percent of direct payments to the doctors, service providers and hospitals, under the name of "alternative payment models." The announcements also highlight that half of the Medicare's direct payments to the healthcare service providers are to be made in line with similar models by 2018.
The alternative payment models are based on the experiments made under the ACA, in accordance to the "Accountable care organizations" better known as the ACOs. The healthcare service providers under these payment patterns will be given a lump sum payment if they treat the patient within the measures of a specific episode of care. For example, knee replacement surgery etc. This measure has washed away the concept of reimbursements for the individual components of healthcare.

Summary
The announcement of change in the pattern of payments under the rationalizing program of Medicare has created a buzz all over. This realignment program the focus is on the direct method payments under the name of alternative payment methods to healthcare providers, doctors, and hospitals.]]>