Social Media Marketing for Global Healthcare & Medical Tourism industry.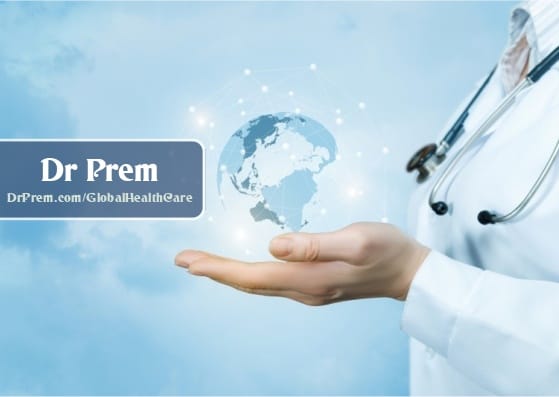 <![CDATA[
[slideshare id=5324715&doc=socialmediamarketinginglobalhealthcaremedicaltourismhandout-100930103739-phpapp01]
Social Media Marketing for Global Healthcare & Medical Tourism industry.
RX for Online Marketing Success: How to Attract new Patients via Digital and Social Media Digital and Social media are powerful channels for research, connection and collaboration. While most marketers are still trying to figure out how to use Linkedin, Twitter and Facebook; others are capitalizing on it to build their brand and acquire patients/customers from across the globe.
Dr Prem Jagyasi, renown healthcare marketing consultant, presented topic at World Medical Tourism and Global Healthcare Association 2010 in Los Angeles, USA; to provide a prescriptive roadmap for Online Media Success while discussing best practices and answering the biggest questions faced by health care marketers in the field of Social Media Marketing.
The presentation provide brief info about
– Where do we start?
– What's Social Media?
– What's Social Media Marketing & Digital Marketing?
– Facts and Figures
– Implementing Online Marketing & Social Media Marketing in Healthcare
– Which online channels and social networks should we use?
– Social Media Marketing Tools for Global Healthcare & Medical Tourism
One of the most popular workshops of 2010 congress, Attendees learned the basics of digital and social media and receive a framework for developing their own social media strategy.
Testimonials:
I wanted to thank you for the very informative session on Social Media Marketing. Your expertise on the topic was clearly felt by the audience and the information that you provided was quite valuable and has stimulated some very creative ideas for me and my business. – James
About Dr Prem Jagyasi
A successful entrepreneur and experienced strategic professional, Dr Prem Jagyasi is a renowned Chartered Management, Healthcare Marketing and Medical Tourism Consultant. Providing high-profile consultancy services to Government authorities and private healthcare organizations, Dr. Prem Jagyasi is a noticeably leading medical tourism consultant in the world.
Currently, Dr Prem Jagyasi is MD & CEO of ExHealth, a Dubai HealthCare City based firm engaged in offering multi-dimensional healthcare solutions in international domain. He also serves the Medical Tourism Association—a Non Profit organization based in USA as Honorary Chief Strategy Officer. He is also the Chief Editor of UAE's leading health magazine – HealthFirst, published in association with one of the leading English dailies of the region.
Apart from running a successful healthcare solution firm and consultancy business, he has initiated several innovative healthcare awareness projects such as Family Health Festival, No Tobacco Campaign, Summer Health Festival, Ahlan Ramadan and Diabetes Events. His initiatives are endorsed and recognized by the country's ministry of health and other government authorities. On a global front, he is also working on Medical Tourism Guide, Educational Events, Global Health Directory, and workshops on quality practice for international patients. etc.
Early in his career, he has developed hospitals, medical centre and computerized diagnostic centre. He has initiated unique concepts like the first boutique hospital, first computerized diagnostic centre, first corporate clinic chain, etc in the Gulf region.
His in-depth educational profile covers multi-dimensional qualifications, Bachelor in Medicine, MBA in Healthcare Management & Post Graduate Diploma specializing in Healthcare Marketing Management. Chartered Association of BA, US & Canada (A Government Patent Professional Association) awarded him with the Chartered Consultant status.
Dr Prem Jagyasi's current work profile includes:
Managing Director & CEO – ExHealth, Dubai HealthCare City, UAE
Chief Editor – HealthFirst Magazine ( in association with one of the region's leading English dailies)
Chief Strategy Officer – Medical Tourism Association, USA
Co-Editor – Medical Tourism Magazine
Chairman – International Congresses
Consultant – Government Health Authorities and Private Healthcare Organizations
Visit Dr Prem at www.DrPrem.com
]]>