Recommendations | Appreciations | Testimonials | Acknowledgments (Selective)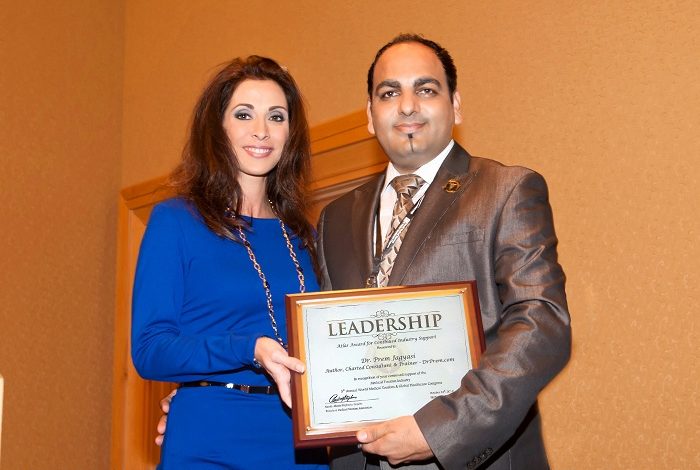 Selective list of Testimonials, Reommendation, Appreciation and Acknowledgments:
"I had the pleasure to know and work with Dr. Prem who is a qualified executive professional with an experience in the management and strategic consultancy. In addition to implementing strategic marketing communications Dr. Prem is highly supported when it comes to setting organizational strategic initiatives" – CEO – Strategies, Dubai Health Authority.
"I have worked with Prem during launch of Dubai Health Festival. He is a very sharp result oriented professional" – Marketing Director HIT, GE Healthcare, USA.
"He is a very thorough business man and an inspiring entrepreneur. His professionalism is apparent in all his dealings. I am glad to say that he has kept his word on all business dealings and agreements we ever entered into with him. I look forward to continuing our collaboration with him for a very long time." – A successful Entrepreneur and Chairman of A Renowned  Consultancy Firm.
"Your presentation was like finding an oasis in the desert – great information, professionally delivered—you represent your country and your company very well" – Well Recognized Healthcare Consultant and Member of National Healthcare Advisory Board, USA
"Prem has a unique set of skills.. a doctor with management training, a vast knowledge of the medical tourism sector, along with as an engaging and professional manner" – Director – Trent Accreditation, UK
"It was a great chance to work with Dr. Prem as he is one of the professionals you will love to work with him, and gain knowledge from him, based on fact that he has worked with us in the project of Health & Wellness in Saudi Arabia. Dr. Prem is great personality who has the knowledge and never hesitates to share it with other" Head of Wellness Tourism, Tourism Department (Ministry of Tourism), Saudi Arabia
"Dr Prem is one of the world's leading experts in Medical Tourism. He is highly professional, knowledgble and very creative. He also is very trustworthy and honorable. I would recommend anyone to work with Dr. Prem" – CEO of Medical Tourism Association (World's Leading Association for Global Healthcare & Medical Tourism Affairs) and Editor of Several Magazines.
"Dr. Prem is a dynamic, full of knowledge, and a perfect speaker in the field of health tourism and health care. He is a world recognized author also. He is one of the world's front liner in the field of health care management." Chairman and Managing Director of Meditour and Author of Telemedicine Guide Book
"We have heard nothing but great feedback on your (Dr Prem's) presentation" – Organizing Team – Global Health Care and Medical Tourism Congress, USA.
"You have (Dr Prem has) considerable knowledge about global healthcare and led a fine discussion during World Health Congress" – Director, OBD, Mayo Clinic, USA.
"I am really impressed what are you doing in Medical Tourism business – your webpage is great." – President of Association of Lithuanian Private Healthcare Institutions and Executive Board Member of the European Society for Quality in Healthcare
"Your presentation was excellent and was thoroughly enjoyed by everyone. We thank you for sharing your time, talent, and expertise with us." – President – Organizing Committee of Healthacre Event, Croatia, Europe
"I would like to congratulate you! I wish you a good luck! I have just reviewed the digital version of your book. It is a great resource for Medical Tourism." – An Organizer of Healthcare Events in Middle Eastern Countries.
"Dr. Prem is an innovative entrepreneur in the field of Medical Tourism. He is Creative Writer and Inspiring Speaker" Director Marketing – American Hospital, Dubai, UAE 
"I had the chance to attend one of Dr Prem's speeches at a medical tourism conference. I was very inspired by his knowledge, delivery of speech and high confidence. I feel very lucky to have met him in person as well. He is a distinguished author, an initiator, a founder, a philosopher and a life coach. Incredible! I would love to attend his future speeches and would be honored to work with him in the future in common projects." Head of International Patient Department – A Leading Hospital in Turkey
"I have found Dr. Prem to be an insightful, clear-thinking advocate for doing well while doing good. He has championed numerous successful public health initiatives such as diabetes awareness and wellness management, while also advocating for global best practices and research based medicine in the burgeoning field of world health and global medicine. Dr. Prem is a tireless pioneer whose infectious entrepreneurial spirit has advanced the frontiers of both the theory and practice of all aspects of medical tourism. I look forward to many years of collaboration with Dr. Prem Jagyasi!" Professor at Prestigious Zayed University, UAE
Note:
Selective and Compiled list from LinkedIn Recoomendation, Email Communications, Written Reccomendations, event addreses, Social Media posts, etc.