The necessary ingredients for men's anti aging skin cream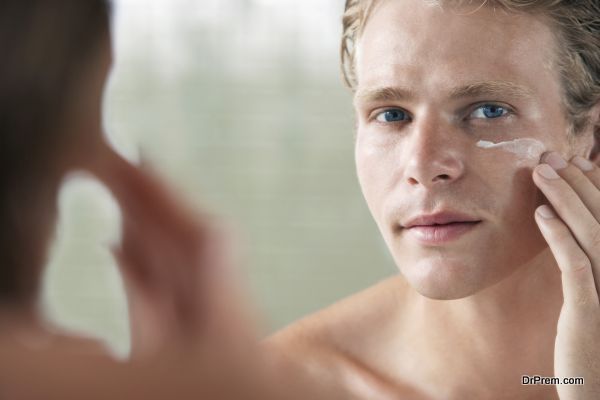 There are too many anti-aging creams for men in the market but choosing one that will deliver expected results is difficult. You may end up buying a cream that does not restore your skin's youthfulness rather makes it look patchier and aged. To avoid such circumstances you must do your own research and find out what ingredients should be there in your anti aging cream. If the right ingredients are present in the right proportions then only you should buy that anti-aging cream.
Anti-aging cream is not a magic wand that will suddenly make you look like a 20 odd young man but it is supposed to improve the appearance of your skin and tighten it. Good quality anti aging creams works on the facial wrinkles, patchiness, crowfeet and other signs of aging. It has to supply some active agents, which promote the production of some body proteins that make your skin look taut and younger.
One of the most important ingredients that should be present in your anti aging cream is babassu. It is a wax like substance made from the kernel of babassu palm from Brazil. It protects your skin from dirt and dust. Babassu also keeps the moisture of the skin locked so that your skin retains its glow. All the good quality anti-aging creams have babassu extracts in it. Cynergy TK is another very effective ingredient that should be present in men's anti-aging cream. It is a type of keratin. Keratin is a protein that helps in giving the skin its structure and firmness.
Vitamin C is essential for triggering the production of collagen. Dermal collagen is necessary for reducing the wrinkles on your facial skin. Vitamin C not only helps in producing dermal collagen but also speeds up the renewal process of skin cells. Antioxidants fight the free radicals present in skin cell and promote the production of collagen. Check if your anti-aging cream contains green tea extracts which is a great anti oxidant.
Another necessary ingredient of anti-aging creams is the Manuka honey. Soy isoflavones extracts can also enhance the quality of the anti-aging cream you use. Soy components have been proven very effective in stopping skin aging. These components reduce skin irritation and damage.
Summary: 
With age, the male facial skin becomes prone to inflammation. The right sort of anti-aging cream can alter the appearance of your facial skin and improve its inner health.