Make your nail polish stay on for longer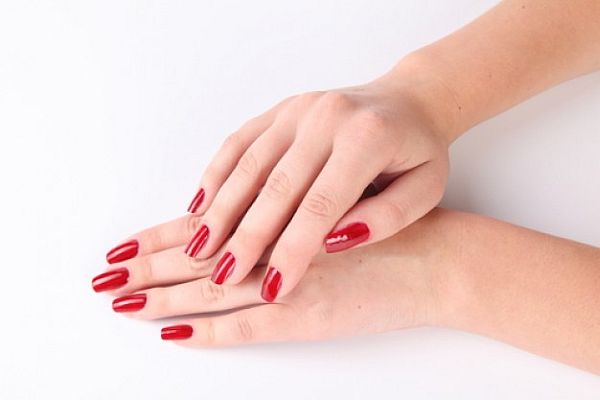 The problem with nail polishes is that they dry up or become sticky quickly. Moreover, many a times it becomes difficult to find the same shade again. If it's your favorite shade that has dried up, then it is very disappointing. However, a little bit of care taken to store your nail polishes will make it live longer.
Store the nail polish in a cool place
It is always recommended to store the nail polishes in the refrigerator. Cool temperature helps to keep the texture and the viscosity of the polishes. Warm temperatures cause separation of the nail polishes causing the color to alter and make it stickier. It becomes difficult to apply such sticky nail polish. Remember not to have the refrigerator setting so cold that the nail polish freezes.
Give it enough time to dry
Many a times we hurriedly apply the second coating on our nails. Care should be taken to allow the first coating to dry our completely before applying the second one. You should always keep in mind one thing, the more you wait for the nail polish to dry the more it will let the paint stick on your nails and the longer the polish remains on the nails.
Nail polishes last for a year
Any good quality nail polish lasts for a year. If it has been in your wardrobe for more than a year, then throw it away without giving it a second thought. The nail polish becomes sticky and becomes difficult to apply. Moreover, it doesn't stick to the nails well too.
Use the traditional way of applying nail paint
The traditional way of applying the nail polish still is the best method. Applying a thin layer of the first base coat, allowing it to dry completely and then applying the second coating will let the polish stay longer on the nails. Moreover, the first coat should always be applied on the top half of the nail, following with the second coating applied on the entire nail. Polish on the tip of the nail is most likely to chip off first. Hence, second coating on the tip is essential.
Wash-dry hands before applying
It is important to wash your hands and dry them completely before applying the nail polish. Care should be taken that there are no dirt particles underneath the nails.
Summary
Simple and easy tricks can save the best nail polishes you have and also help your manicured nails maintain their looks longer.