Helpful solutions for dealing with thinning eyebrows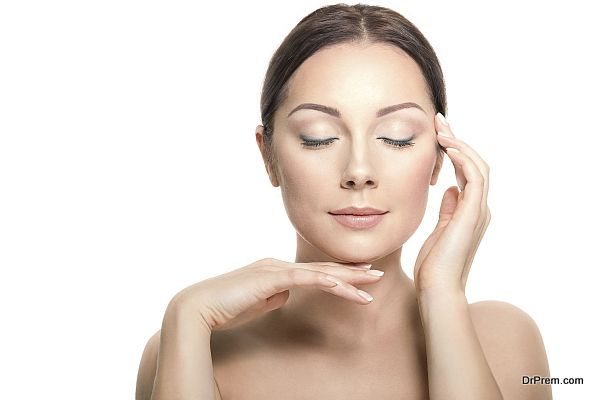 Eyebrows are an extremely important part of a woman's face, as they accentuate facial features and it would not be wrong to quote that eyebrows complete a woman's facial looks. Perfect in shape and size eyebrow amps up a woman's beauty, and not so good shaped brows overshadow her beauty.
Every woman desires to have perfect brows but due to hormonal imbalance, over plucking, or numerous other reasons result in thinning of eyebrows, which makes it too difficult for women to have perfect eyebrows. However, if women start using some of the following natural ways they can easily have a nice hair growth on their eyebrow area getting rid of thinning of eyebrows.
Onion Juice
Apply fresh onion juice on the eyebrows. Onions are rich in sulfur, which enhances blood circulation. When the blood circulation in the area is proper, automatically the rate of hair growth increases, thus, helping one get rid of the eyebrow thinning trouble.
Castor Oil
Castor oil is a tried and tested formula since ages to get thicker and fuller eyebrows. Take some castor oil on your fingertips, apply it on the brows at night, and wash it in the morning. Follow this routine for some time and witness amazing visible changes in some time.
Coconut Oil
Coconut oil amp up hair growth and make hair thicker. Apply it onto your eyebrows and see how fast your eyebrow hair growth gets. You can try coconut milk also, as it also has equally good hair growth properties.
Olive Oil
To make your eyebrows fuller, thicker, and more prominent than ever before, just start giving your brows a gentle massage with olive oil every day. Soon, you will realize the effectiveness of olive oil.
Milk
Dip cotton in milk and gently rub your eyebrows with the cotton ball. The proteins and vitamins present in milk will provide required nourishment to the roots of hair in your eyebrow helping them to grow fast.
Aloe Vera
Over plucking, is quite a common reason for thinning of eyebrows women experience. If you also feel that over plucking is the reason behind your thin eyebrows then you must try Aloe Vera sap. Massage your eyebrow with the sap, let it dry, and seep in for some time. Aloe Vera heals skin and prepares it for further normal hair growth.
Coco-Lemon
Coco-Lemon is a combination of coconut oil and lemon peel. You can prepare this mixture and store it in a bottle, and apply it on your eyebrows every night before going to bed. You should apply this at night because after applying you are supposed to avoid exposure to sun for a minimum of two hours, as citric content might cause irritation under direct sunlight.
Fenugreek Seeds
Make a paste by grinding fenugreek seeds with almond oil. Apply this paste for sometime on your eyebrows and then wash with lukewarm water. This paste nourishes the skin and repairs the damaged hair follicles because of the over plucking.
Reduce use of eyebrow makeup
Too much or the harsh use of eyebrow makeup also causes thinning of eyebrow hair. Some women either use low quality eyebrow products or overuse such products that makes their eyebrow area weak, which does not support proper growth of eyebrow hair. Make sure you go for their minimalistic usage.
Thinning of eyebrows is a very frustrating problem women face owing to their habit of over plucking, overuse or the wrings usage of eyebrow products, the lack of nourishment in their body, and numerous other reasons.