Healthy and easy to make Brunch recipes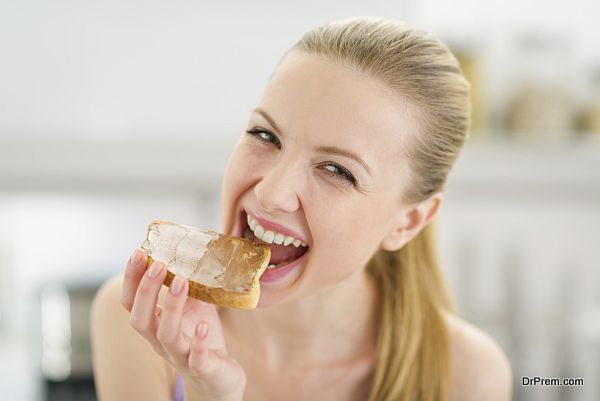 It is always good to have guests over for brunch, but sometimes it is maddening to make a perfect brunch to impress your guests. Sometimes the lack of time bothers you, and the other times the health conscious guests that you receive. In order to deal with this situation, you really need to get the hang of some amazing brunch recipes, which are too good to taste and pretty easy to make. Here are some brunch recipes that you can learn to make and give your guests a healthy and a tasty brunch in little time:
Mini Smoked-Salmon Frittatas
These Frittatas are possibly the most loved and the healthiest brunch recipe. In these smoked-salmon frittatas, you will get protein, no carbohydrates, and a good deal of omega-3 fatty acids that make your heart strong. This recipe is not just healthy but a time saver as well, as it can be prepared in just half an hour.
Cheese and Tomato Omelet
This recipe is perfect for the times when you are too lazy to make something big. It is a veggie packed omelet, so it of course is healthy. To make your brunch even healthier, serve cheese and tomato omelet with a glass of fresh juice.
Cajun Quiche in a Rice Crust
This is a Cajun Quiche but with a healthy twist. A light cooked rice crust goes for the base instead of the high-calorie crust. To make the crust, combine cooked rice, garlic, onion, salt and an egg. Now spread the mixture and add shredded cheddar cheese. Make the filling and put it in the oven to bake. This dish is a good source of fiber  and nutrients. It is better to use whole-grain brown rice instead of plain white rice.
Arugula and Fontina Soufflé
This fluffy light soufflé is an excellent source of protein. Ensure that you put eggs without the egg yolk, otherwise the dish will become fattening. A glass of orange juice or red wine is a perfect accompaniment of Arugula and Fontina Soufflé. If you want to make the dish even more healthy, substitute spinach or broccoli to get more fiber, folic acid, and calcium.
Potato-Crusted Spinach Quiche
This is a healthy version of a Quiche, as shredded potatoes make the crust instead of butter and flour. Therefore, this dish is low in fats and calories, and it is super fast to make. Toss potatoes and egg white in a bowl, add salt, flour and again toss.
Put it in a pie plate and then pour some olive oil over the crust. Bake for at least fifteen minutes at 400° until the sides become brown. Put spinach and onion with some water in the oven to wilt. Now drain the water, chop spinach, and add Swiss cheese and bacon. Mix eggs and ricotta cheese in a bowl and add black pepper as a seasoning. Pour egg mixture over potato crust and spread it evenly. Now put the Swiss cheese and bacon on top and bake it at 350° for less than an hour.
Hash Brown Casserole with Bacon, Cheese and onions
This is a lighter version of the traditional recipe that is quite rich in fats and calories. With reduced fat, this dish is rich in calcium, and the bacon is replaced with a vegetarian ingredient. If you want to put a non-vegetarian ingredient, you can always put a lean turkey sausage.
Almond Ciabatta French toast
A healthy and a sweet version of French toast with vanilla and almond extracts. The egg whites and low-fat milk help to keep the saturated fats low in this dish, and the almonds add to the protein content.