The healthiest foods that should find a way to your table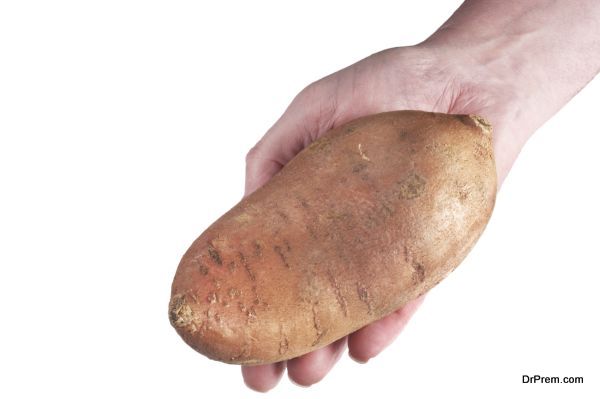 Many people think that fall foods are boring and are one time when they do not have many options to satisfy their palette well. People who relate to this belief are the ones who probably are not acquainted with the tasty mouth-watering fall meals and various options. There is no dearth of fall foods that are extremely healthy and can be cooked in different ways to enhance their taste. Scroll through to find out such fall foods that are healthy and tasty altogether:
Brussels sprouts
In recent years, Brussels sprouts have gained much popularity because of the presence of highly nutritious elements. The buds of these sprouts contain protein, vitamins, dietary fiber, antioxidants, and minerals in rich amounts. These sprouts have become popular because now people know how helpful they are against cardiovascular diseases, vitamin A deficiency, iron deficiency, and even prostate cancer.
Now coming down to the taste of this highly nutritious fall food, well many people do not like its taste when it is steamed. Such people can have them roasted. You can roast the sprouts with some olive oil, pepper, and salt, all these additions help caramelize the natural sugar in Brussels sprouts and bring out a certain sweetness that can make your taste buds happy.
Sweet potatoes
Another fall classic are sweet potatoes that are naturally sweet and tastes so good that you can have them without any sort of additions. If still you want to add some extra taste to it, then add some low fat yogurt to the baked sweet potatoes with a sprinkle of nutmeg, nothing like it. Sweet potatoes are loaded with potassium, calcium, and vitamins, and a small sized sweet potato a day serves you around 10% of your daily potassium requirement, 15% of dietary fiber, vitamin A, and vitamin C.
Pumpkin
Pumpkin is as it is a major and a very important part of the thanksgiving recipes but you can incorporate this wondrous fall food in some other ways as well. It is so rich in fiber, vitamin A, and carotenoids that one must have it almost every other day as a whole or as an addition in some other recipes. Do not miss the pumpkin seeds, as they are rich in minerals, antioxidants, fiber, mood enhancing amino acids and vitamins.
Cauliflower
Be it salad or a main course vegetable, cauliflower has multifarious health benefits. Cauliflower head contains anti-cancer phytochemicals, vitamin C, and antioxidants that boost body immunity.
Summary:
There is no dearth of nutritious and tasty fall foods, all one needs to do is to get the hang of such foods and include them in their meals.