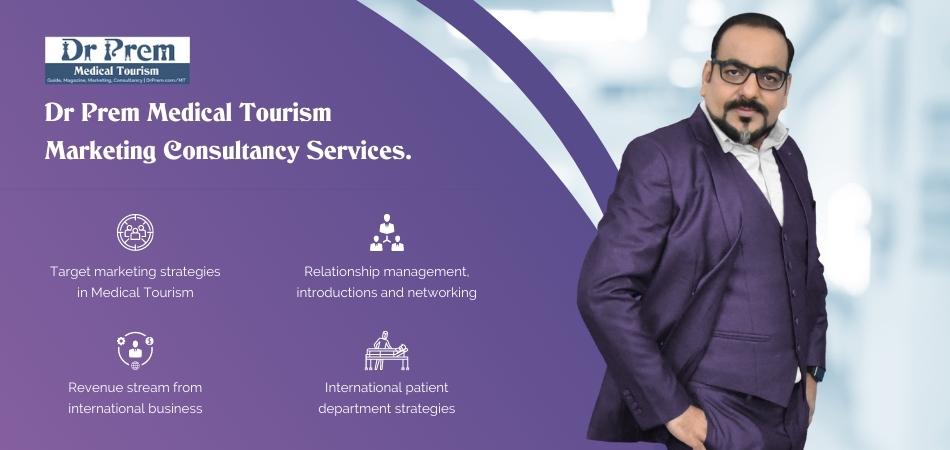 For more than a decade, healthcare insurance has been one of the fastest-growing industries in several countries. Unfortunately, efforts to track and stop the astonishing amount of fraud in the industry have failed. This has not only created a hole in the pockets of insurance companies, but has equally affected all the stakeholders involved. This article gives an overview of different types of illegal happenings taking place in the healthcare sector. It would also suggest some measures, which if implemented might result in reduced fraud cases in future.
Collecting money from the healthcare policy illegitimately, commonly termed as Medicare or Healthcare fraud is at its high in recent times. In one of the largest healthcare fraud cases, the US government recently charged 114 doctors, nurses and other defendants with Medicare crime schemes that exceeded $225 million in false billings. The case has yet again brought forward the critical issue of healthcare fraud across the world.
Medicare fraud can be typically of following types:
Billing by healthcare provider: The medical provider bills for unnecessary procedures or procedures that are never performed, for unnecessary medical tests or tests never performed, for unnecessary equipment or equipment that is billed as new, but is in fact used.
Billing by the patient: A patient provides his or her policy number in exchange for a reward. The provider bills the insurance company for any reason and the patient is told to admit that he or she indeed received the medical treatment.
Inflation of bills: Inflating bills by using a billing code that indicates the patient needs expensive procedures.
Facts & figures
It is not surprising that insurance abuse is rampant, considering that more and more people are opting for health cover. Patients are billed at higher rates at hospitals if they are covered by the health insurance policy. Patients do not mind for the special treatment they obtain for being billed at a higher rate, as it is the insurance company that pays for the treatment.
It is estimated that 4-10 per cent of medical insurance claims may be fraudulent or exaggerated in some ways in Australia and the US. The National Health Care Anti-Fraud Association estimates that 3% of the healthcare industry's expenditures in the US are due to fraudulent activities, amounting to a cost of about $51 billion. Other estimates attribute as much as 10% of the total healthcare spending in the US to fraud (about $115 billion annually). In the UK, the Insurance Fraud Bureau estimates that the loss due to insurance fraud in the UK is about £1.5 billion ($3.08 billion), causing a 5% increase in insurance premiums. In India as well, the statistics are alarming. The estimated number of false claims in the industry is at around 10-15 per cent of the total claims.
The total amount of Medicare fraud is difficult to track, because not all fraud is detected and not all suspicious claims turn out to be fraudulent. The primary problem with health insurance fraud is that there are many different forms of fraud and some of these are very cleverly carried out and extremely difficult to spot. There are some suggested ways for better monitoring of the fraud claims, but there are still no fool-proof mechanisms to deal with it.
Tracking healthcare fraud
Health insurance fraud is extremely difficult to detect, because of the large datasets (both with respect to the number of records and fields) involved. Also, coding of medical services is complex and finding patterns associated with a high likelihood of fraud is difficult.
However, there are few data mining based solutions, which are capable to address these challenges. Such solutions offer predictive modeling, clustering, and anomaly detection methods in a software that is highly scalable to support multithreaded and parallel processing of data from multiple data sources.
Today, all the major insurers in UK have their own experienced fraud investigators, most of which use advanced data analytics to help them identify transactions & patterns that look unusual and warrant closer scrutiny. Furthermore, there are now well-established systems that aid collaboration between insurers in their attempt to combat fraud at a sector level, rather than simply at an individual company level.
There are few other automated software solutions as well, which help the investigators of the insurance company focus on the suspicious claims, whereas the claims perceived by the software as unsuspicious can directly be settled without losing further time. The real-time fraud detection programs can identify unique markers and call attention to processors before a payment is made – in many instances, potential overpayments are identified and eliminated during the initial billing phase. The kind of healthcare fraud scams that such solutions can prevent include billing for services not taken, patient billing, up-coding schemes & unbundling, multi-charging, double & over billing, high value prescriptions, etc.
Regulatory aspects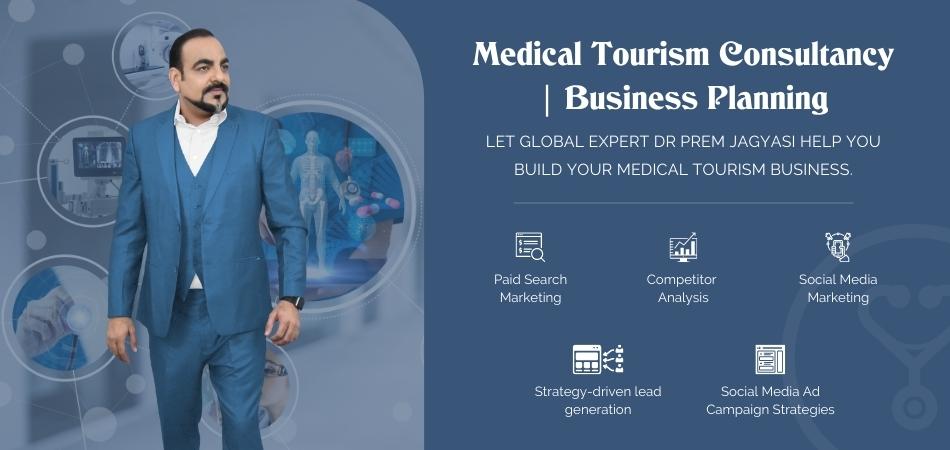 Regulatory practices vary from country to country. For instance, in California health insurers are regulated by the Department of Insurance and health service plans are regulated by the Department of Corporations. Due to fraudulent cases especially in health claims on the rise in USA, a special legislation was enacted with the introduction of HIPAA (Health Insurance Portability and Accountability Act) in 1996. This act deals with healthcare fraud, which is treated as a criminal offence accompanied with rigorous imprisonment up to 10 years with additional financial penalties depending on the fraud intensity. Implementation of such laws in other countries would definitely help reduce fraud cases in future. In India, Insurance Regulatory and Development Authority (IRDA) is a statutory regulator to regulate the insurance industry in the country and protect the interests of policy holders.
Role of Insurer, Insured & Provider
Insurer's Role
The first one to get affected by health insurance fraud is the insurer. Thus, insurers need to play an active role in preventing frauds. They need to form a team to fight against it. Some suggested methodologies are:
Formulate a strategy to fight fraud and sometimes include special investigation team to identify fraud patterns. Critically investigate frequent reimbursement claims from network hospitals, delayed request for cashless, insured admitted for procedures like angioplasty, kidney failure etc within a year after insurance coverage etc
Make complete investigation of fraudulent claims to stop further loss. Recover the loss (and penalty as well if legally possible) from the guilty, which will discourage the offender to commit fraud again
Encourage & implement the concept of 'partner providers' rather than network hospitals and share the insurance risk with them
Take patient signature on the bills and pre-authorization requests
Use document management system (DMS), which will help in easy retrieval of patient's previous claim and clinical history, if any, at the time of settlement of subsequent claim
Declare rewards for someone who reports about fraudulent claims. This will encourage consumers to come forward and bring forth such issues
Use technologies like anti-fraud software. It uses a unique combination of data mining capabilities, visualization techniques and reporting tools, which can identify a potential fraud before a claim is paid
Share the list of fraudulent providers with all insurance companies, medical councils, doctors association and the insured
Last but not the least, fraudulent claims when discovered and proved should be liable to strict legal action including imprisonment and insurers need to join hands with the regulatory authorities to penalize the guilty
Insured's Role
Spotting fraud
For the consumers, one of the ways to spot fraud is that when you get healthcare services, record the dates and save the receipts & statements you get from the providers. Compare this information with the claims processed to make sure you or Medicare provider weren't billed for services or products you did not get.
Reporting fraud
If you think a charge is incorrect and you know the providers, call them to ask about it. This may help you better understand the services or supplies you got. Or, your provider may realize a billing error was made and correct it immediately. If you've contacted the provider and you suspect that Medicare is being charged for a service or supply you didn't get, or you don't know the provider on the claim, contact the concerned regulatory authority and let the matter be handled by them.
Some of the precautions the insured needs to take include:
The insured should claim information in detail for any free treatment that features no out-of-pocket expenses or no deductibles
One should read the benefits and billing statements to ensure that one has actually received treatments that were paid for, and report any apparent discrepancies to the concerned authority
One should never give health insurance details to anyone unless absolutely necessary
When one comes across any fraudulent practices by doctors, patients, nurses, pharmacist, providers etc, even if not involved in it, one should inform the authority immediately
The member should disclose all illnesses at the time of taking the policy. This may amount to a bit extra premium, but will bring more peace at the time of claim
Provider's Role
The providers need to avoid fraudulent practice and intimate insurance companies if any beneficiaries approach them for fabricating a false claim. It's a social & ethical commitment of the hospitals
Use of electronic medical records will prevent manipulating/tampering with the patients' medical history and other details
Conclusively, fraud risk poses a very big challenge for the insurance sector. Business leaders are aware of the need to address this risk, but the lack of a comprehensive and integrated approach continues to be a concern. The first step to deal with the impending issues is to bring together stakeholders in the industry to acknowledge and address common concerns. The increasing number of frauds and the growing degree of risk necessitates that insurance companies regularly review their policies, build in checks and use new & advanced technology to avoid such issues. However, no system can be foolproof, but a proactive and dynamic approach can make insurance companies ready to counter fraudsters.