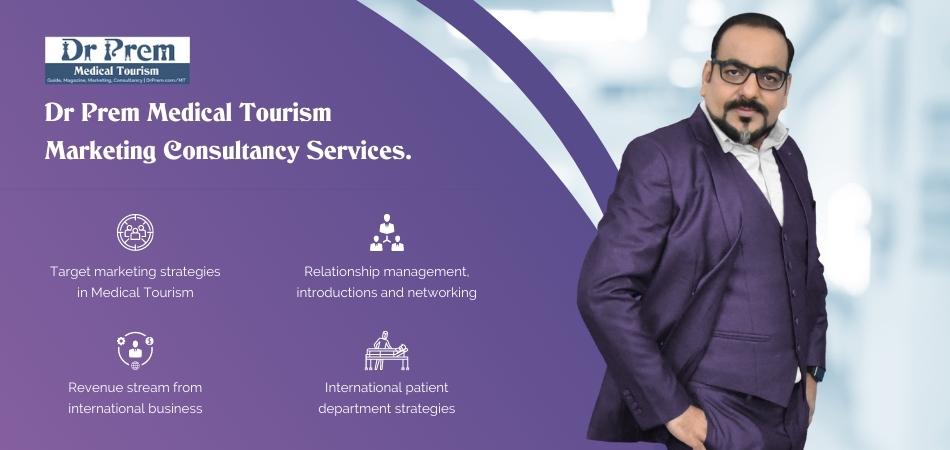 <![CDATA[
Dubai, UAE, September 13: The continued buoyancy of the Gulf's healthcare sector is providing ample opportunities for international healthcare support industries to capitalise on its growth, says a leading consultant in the healthcare support industry. Dr. Prem Jagyasi, CEO and MD of ExHealth, an agency that provides marketing and communications solutions for healthcare stakeholders, believes that the predictions of a steady growth for the industry bode well for specialist providers catering to healthcare organisations.
"The healthcare sector in the Gulf region has shown considerable resilience in the face of the economic downturn and the forecast is for this to continue," he said, speaking yesterday. "It is estimated that by 2025, the value of the Gulf's healthcare market will increase fivefold and this growth will create opportunities for providers offering specialist services for the industry," he added.
Dr. Jagyasi says that the growth in the healthcare sector is being underpinned bolstered by a maturing of the market, in which major and minor contributors to the industry are outsourcing key features of their operations to specialists in order to gain a competitive edge over their peers. He cites communications as being one area where stakeholders are keen to maintain their edge.
"Spreading the word about your organisation is a fundamental ingredient for success and utilising effective public relations to get ahead in this age of mass communication is vital," says Dr. Jagyasi, who is also a chartered marketing and healthcare consultant to governments as well as the private sector. "International organisations within the Gulf area need to develop strategic marketing plans based on relationship management and focused promotional strategies. Industry growth equates to more competition in the market and companies need to make their product or service stand out from the crowd," he adds.
Dr. Jagyasi believes that early penetration is by organisations is vital to achieve results. "Companies wanting to capitalise on the prevailing good conditions within the Gulf's healthcare market need to make a move earlier rather than later in order to effectively establish themselves," he says. "Companies involved in healthcare management, hospital design and management, medical equipment provision, the pharmaceutical industry the diagnostic services sector and healthcare information technology are likely to flourish as Gulf's healthcare sector continues to grow," he adds.
Dr. Jagyasi's optimism for the regional healthcare sector is borne out by a number of recent research reports. Analysts have valued the GCC healthcare market at being between USD 15-18 billion last year, with one report published by Alpen Capital estimating that its expected growth would be approximately nine per cent annually to reach between USD 47-55 billion by 2020. Market research company RNCOS says that the UAE pharmaceutical industry is expected to grow by around 17 per cent during 2010-2013. This increase in expenditure is necessary to service a burgeoning population, with the GCC's current population growth rate being around five per cent per annum.
This rate of GCC population growth will see the region's 39 million inhabitants double over the next 20 years, a figure that will raise the cost of healthcare in the GCC by 240 per cent over this period, according to US management consultant McKinsey & Company. Fuelling the expansion will be the continued relocation of expatriates to the Gulf region and the rising life expectancy of its population. The average age of a GCC inhabitant is now 76 years, which is just two years less than that of a US citizen and a figure that is between 20-50 per cent more than the various Gulf State countries life expectancies in 1970. The relatively rapid improvement in longevity reveals the great strides forward that have been made in the region's healthcare provision over the last 40 years.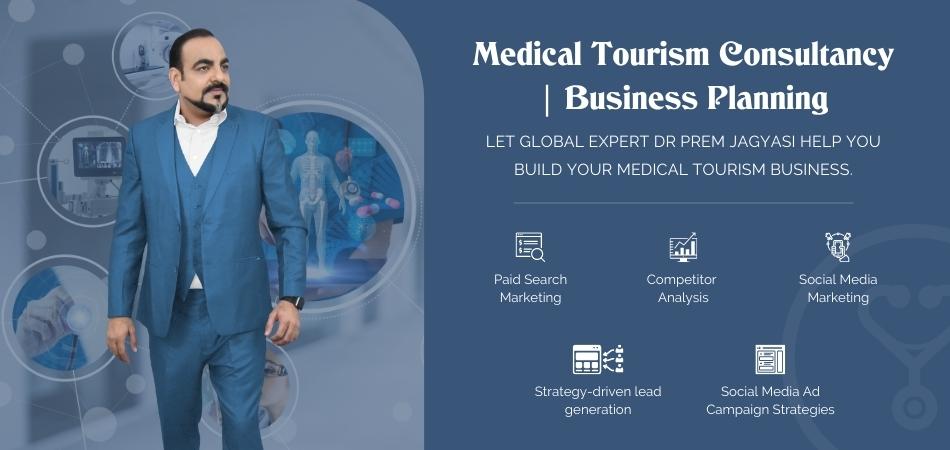 Dr. Jagyasi is confident about the opportunities presented to tertiary services through the continued growth of the healthcare sector and the need to step up the provision of healthcare services for an ever expanding community. However, he is also quick to recognise the wider health challenges posed for the region that stem from an ageing population and an increase adopting a westernised lifestyle.
"Chronic ailments such as diabetes, cancer, cardiovascular disease and other obesity-related illnesses continue to place a burden on the GCC health sector," he says. "A sedentary lifestyle and the popularity of a fast food diet are just two of the bad habits adopted from the west that are causing health issues in the GCC population. When you add these factors to the global shortage of healthcare professionals to provide the necessary services, you can see that there are considerable challenges to be faced," he adds.
-Ends-
About ExHealth
Motivated by a creative vision and committed to an innovative mission, ExHealth offers a comprehensive array of tailor-made, media-related healthcare services, encompassing Marketing, Public Relations, Conference and Event Management, Design & Publication, Healthcare Tourism Consulting and Medical Management Consulting, all of which are located under one roof at Dubai HealthCare City. ExHealth has successfully executed marketing & business development services for many international healthcare & pharma organization in the region.
ExHealth's key concern is to perform and execute incomparable solutions for healthcare organizations across all sectors of the industry. Aiming to achieve and surpass its customers' stated goals, ExHealth is focused on ensuring that its clients' business has the edge in today's competitive market place.
For more media information, please contact:
Steve Bannister
Account Manager
ExHealth, Dubai HealthCare City, Dubai, UAE
Tel: +971 4 4370170
Email: [email protected]
For business information, please contact:
Irene Gaela
Dr. Prem Jagyasi's Office
ExHealth, Dubai HealthCare City, Dubai, UAE
Tel: +971 4 4370170
Email: [email protected] | [email protected]
]]>