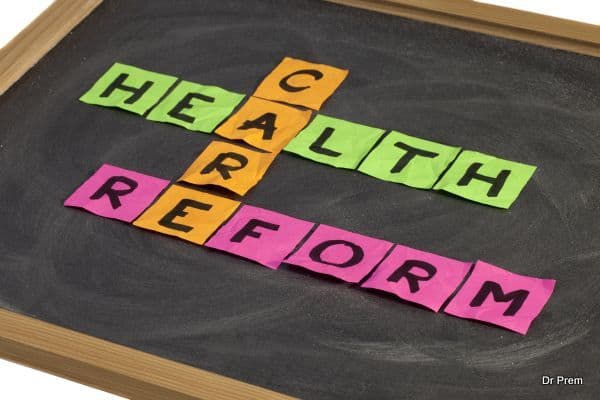 <![CDATA[When recession hit the world few years ago, it was believed that healthcare & pharmaceutical industries were amongst those few industries, which remained unaffected or least affected by it and reported positive growth when others struggled to survive.
However, today when economic downturn continues to haunt the world economy, it has equally pressurized the health policy makers across the world to bring down the healthcare cost and reform their healthcare systems. Healthcare reforms have become important than ever before even in the most developed parts of the world.
Trends driving healthcare reforms
The reforms that take place in health systems across the world obviously vary depending upon various trends within the nation. They are driven by economy of the country, average per capita income spent on healthcare, healthcare costs & expenditure, functioning of insurance industry within the nation, government support to the healthcare sector, research & development etc.
As witnessed by the large variety of different healthcare systems across the world, there are several different pathways that a country could take while making reforms. For example, the physicians in Germany have more bargaining power through professional organizations (i.e. physician associations). This ability to negotiate has an impact on reform efforts. Germany makes use of sickness funds, which citizens are obliged to join but are able to opt out if they come into very high income bracket. The Netherlands used a similar system but the financial threshold for opting out was lower.
The Swiss use more of a privately based health insurance system where citizens are risk-rated by age and sex, among other factors. The US government provided healthcare to just over 25 per cent of its citizens through various agencies, but otherwise did not employ a system. The developing countries face innumerable challenges in accessibility & affordability of healthcare and thus the reforms are driven by the fact that affordable healthcare must be made available to the common man.
While developing countries face numerous challenges to streamline their health system, the developed nations are facing the challenge to reduce the rising healthcare cost. In developing nations, regulatory reform is emerging as people are demanding quality healthcare at a reasonable and sustainable cost. Government and health leaders are looking for cutting-edge solutions that do not repeat the mistakes of mature systems, which focused on outcome, keeping aside the rising costs. Thus, the proposed reforms are concentrating on reducing the cost of healthcare, along with improving outcomes. The reforms are also driven by technology that is eroding traditional models. The technology transfer is happening across all the levels globally. Reforms are taking place in the insurance sector as well.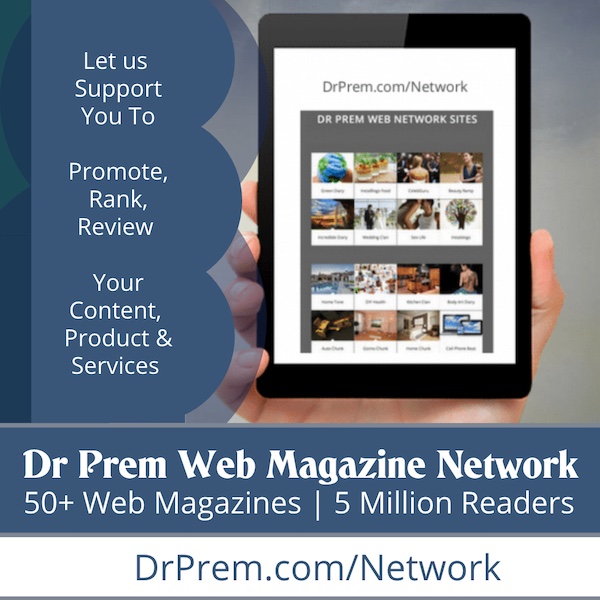 One key component to healthcare reform is the reduction of healthcare fraud. In the US and the EU, it is estimated that as much as 10 per cent of all healthcare transactions and expenditures may be fraudulent. Recognizing a need to curb such bad practices and with an aim to bring maximum people under the insurance cover the US government recently passed the healthcare reform bill.
The impact of Patient Protection and Affordable Care Act
In March 2011, the Patient Protection and Affordable Care Act was enacted by President Barack Obama, providing for the phased introduction over four years of a comprehensive system of mandated health insurance with reforms designed to eliminate some of the worst practices of the insurance companies.
The move has delighted the people in US, as under the legislation, health insurance in US will be extended to all its nationals, new taxes will be imposed on the wealthy and all non-complying insurance practices will be outlawed. It is expected that the reform bill would expand the coverage to 32 million currently uninsured Americans. This revolutionary reform in US is expected to have a significant impact on other nations as well. It has brought a lot of cheer among offshore healthcare providers, especially for the nations, which provide outsourcing services.
India for example, sees a huge opportunity in the US market in future. Indian offshore healthcare providers expect to receive significant orders from various healthcare institutions from US. For small and medium enterprises, this could be heartening news. The gain will be gradual, but as more Americans are covered under some sort of health insurance, the administrative burden would increase and Indian healthcare offshore providers will benefit immensely. Most of the opportunities lie in medical coding, medical billing, medical claims review, claims follow up, collection management, and other backend services. This in turn would also lead to increase in employment opportunities.
Need to focus beyond affordability
The biggest obstacle in the healthcare sector is a lack of access to effective and appropriate medicines. Lack of access to medications is the common denominator in all the nations of the world, regardless of whether their healthcare systems are public or private. Healthcare reform must begin with reform in the way in which medicines are created and, accordingly priced, which requires a series of improvements at Research & Development (R&D) level. 
Thus, along with curbing the healthcare fraud occurrences and making healthcare affordable, R&D is another important segment where focus of most of the policy makers should be on. If one plans to research and develop new products or services, the information for the same should be readily available or accessible for free and one should be eligible to apply for financial support – an R&D grant – or for R&D tax credits. Researchers should be encouraged by the government and private sector alike for developing continuous innovations in the field of medical science.
The reforms should support the advancements in science at all the levels. Today, advances are being driven by genetics, the area that is transforming the medical sector and innovations. This new science will be the core of healthcare that is more personalized, predictive and preventative, enabling the focus to shift from treatment of diseases toward an emphasis on prevention, wellness and health.
The reforms should also focus on development & up-gradation of technology and infrastructure without which any healthcare system would fail to deliver required results.
Impact of reforms
In developed economy, healthcare reform is needed firstly because healthcare costs are skyrocketing. In 2011, the average cost for family of four increased by 7.3 per cent to $19,393 in US. That's nearly double the cost just nine years ago. As per the estimates, by 2030, payroll taxes will only cover 38 per cent of medicare costs. The rest will contribute to the federal budget deficit.
The reform is further needed to improve the quality of care. It has been estimated that chronic diseases cause 70 per cent of all US deaths, and affect 45 per cent of all the Americans. As the population ages, the incidence of these diseases will grow rapidly. Each year, the cost of treatment totals $1.7 trillion, representing 75 per cent of all healthcare revenue spent. This cost can be lowered through disease prevention and wellness programs.
Also, 25 per cent of Americans have little or no health insurance to cover their costs. Not only is this bad for them, it's also bad for the economy. Reforms in healthcare are also needed to stem the economic costs of healthcare fraud.
In developing nations, reforms can develop on sound principles on the basis of the learning of all available systems, the strengths and needs of individual nations. For example in India, the population is getting increasingly health conscious. They need to be properly directed towards maintaining their health, in the same way as they have career and financial plans. Also, 65 per cent of Indian population lives in rural areas while only two percent qualified medical doctors are available in these areas. Indian healthcare today is urban centric. It needs to be reformed through providing good medical facilities in rural areas and also increasing the number of doctors, nurses, paramedical staff etc. Indian healthcare system should start from preventive care through nutrition. Reforms must provide impetus to lift the population, which is at the bottom of the pyramid.
Conclusion
While reforms in developed nations focus on reducing costs, fighting chronic disorders and increasing number of people under insurance cover; the developing nations need to reform their healthcare system through policies, medical infrastructure & technology, education and realization of right nutrition to lifestyle management. Reforms would also be driven by the fact that nations across the world are fighting fraud in health insurance. Acute & lifestyle diseases over time are also expected to be at reactive end of the reforms soon.
To conclude, health systems worldwide are working to develop a patient-centric health economy that is consumer-driven, as seen in other industries. Consumerism will transform how healthcare is directed, delivered and financed in the coming years.]]>