Diabetes drug Avandia could increase risk of heart attack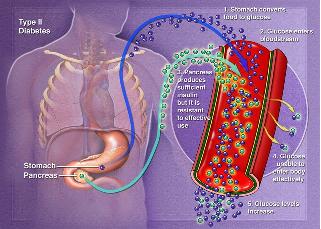 Millions of Americans have been using the highly prescribed drug Avandia, to control their diabetes. Avandia, which is manufactured by GlaxoSmithKline (GSK) is supposed to control the blood sugar levels of diabetes patients suffering from Type II diabetes.


This form of diabetes is the most common and it can occur in two forms:
Either the body does not produce
insulin or
Cells in the body ignore insulin produced by the body
Insulin plays a big role in the way the body uses sugar. Because sugar is essentially what fuels your cells, it is very important that this sugar reaches your cells. This work is done by insulin. If the glucose in the sugar builds up in your body and does not reach the cells, two things could happen:
Your cells will be starved for enery
High blood glucose could build up and hurt your eyes, kidneys, and heart.
A review of previous research published in the New England Journal of Medicine has raised questions about the benefits of using Avandia to control Type II diabetes. According to the research, Avandia users experienced 43 percent higher risk of heart attacks and a 64 percent increased risk of dying from heart disease. These findings do cast doubts on the use of the drug.
This drug was approved by the FDA in 1999. Apparently after the review data was published the FDA has begun its own meta-analysis of the drug. However, the FDA has not yet asked GSK to take any action with regards to the drug. Because of this the FDA has received a lot of flak from various medical practitioners. However, on May 21, 2007, the FDA issued an alert on the use of Avandia. For more information visit the FDA Web site to read about its findings.