Comfort Foods that Can be Had even when on Diet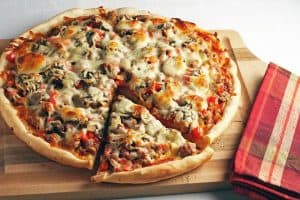 Who said you have to relegate the thought of indulging in your favorite foods when you are on diet? Food does not only attend to your hunger pangs, it uplifts your mood and satiates your emotional feelings as well. No doubt when you feel upset or sad you feel like reaching out for a chocolate, cookie or an ice cream, when you are in a jolly good mood you crave for a bite of pizza or steak and when you are utterly bored you lay your hands on the packet of potato chips. Comfort foods require being gorged on instantly to satiate the emotional craving and the need to satisfy the urge crops up suddenly unlike actual physical hunger. But what about times when you are on diet? Well, there are comfort foods which will help you lose calories while attending to your emotional needs. Check them out.
Triple Berry Pie: A lip smacking sundae preparation with Triple Berry Pie topped with one scoop of your favorite flavored ice cream is irresistible when you are low. But even while being delicious you can trust on this mouthwatering treat not to go overboard on your blood sugar levels and to add calories. It is a much healthier and lower-calorie option than regular fruit pies.
Roasted Vegetable With Cheese and Macaroni: Feeling like having a dish of sumptuous macaroni with cheese? Choose whole-wheat pasta, pack it with loads of vegetables and spinach between the layers and top it with low-fat creamy, cottage cheese and you bet you have the perfect recipe that is rich in fibers and as much as 280 calories less than its original succulent version.
Skillet Tuna Noodle Casserole: One bite at this delicious casserole with noodles will surely bring to your mind your mom's awesome delicacies. Just opt for low-fat milk, top it with light canned chunk Tuna and toss it with balsamic vinaigrette and some lip smacking salad and you have a delicious, low-calorie skillet in a jiffy.
Indian Chicken Curry with Potatoes and Spinach: If your taste buds and mood is craving for some spicy comfort food try out the low cal Chicken and Potato Curry with spinach. The recipe is delicious, healthy and will hardly add anything to your calorie table.
Sausage and Mushroom Pizza: Longing for some bites of zesty pizzas? Make a scrumptious pizza at home with whole wheat dough and top it with mushroom, sausage and pepper to be served hot and fresh on your table. It is low in calories, high in nutrients and of course would not cost you even half of what you would shell out if you had called for a pizza delivery.