8 Crazy celebrity diet tips for losing weight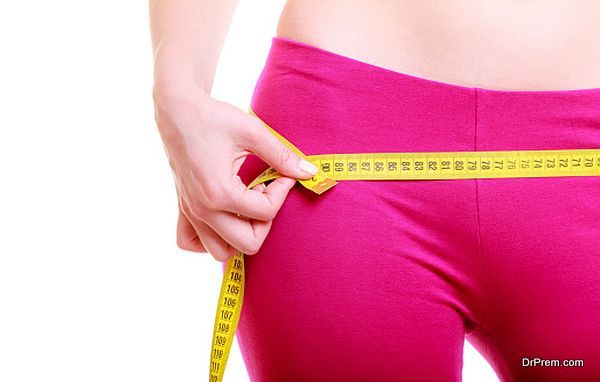 Celebrities are stars after all, and their lifestyles are unique, each with its own quirks and eccentricities. For instance, if we wanted to get rid of a few pounds, we would perhaps aim to hit the gym for a couple of days a week and then cheat on the weekends, but not celebrities! Here are eight diets that celebrities have followed leading to drastic weight loss:
Gwyneth Paltrow's Kale Diet
In order to get rid of her weight before she went on to promote her movie Iron Man 2, Paltrow decided to double up her workout sessions with her trainer and followed a stringent diet. Paltrow would drink kale juice post workout, and eat a meal for lunch. Her lunch comprised of a low carb Mountain Valley wrap. The dinner was quite simple, comprising of turkey kale soup. In between meals, she would drink another glass of kale juice and munch on some almonds, as snacks.
Jennifer Aniston's Baby Food Diet
Jennifer Aniston is one of the fittest actresses in Hollywood, and a lot of hardwork goes into maintaining an enviable figure like hers. The 44-year old celebrity has essentially worked on herself all these years to maintain her physique by working out on a daily basis. She also went on a baby food diet as she was encouraged to do so by her trainer Tracy Anderson. The baby food cleanse is basically eating pureed food that is meant for infants and babies.
Beyonce's Sasha Salad Diet
Beyonce is popular for so many things like her dancing and singing talent. She has one of the fittest bodies in the business, for which she credits the Sasha Salad diet. She resorts to her special diet if she has indulged quite considerably. The salad basically comprises of chicken, jalapenos, avocados, tomatoes and lettuce. It is full of fiber, healthy and gives you a feeling of fullness without the extra calories.
Elizabeth Hurley's Watercress Diet
Elizabeth Hurley was once a supermodel, however this British fashionista has still maintained her enviable curves and looks slim and trim. The 47 year old drinks a minimum of six cups of watercress soup daily, and claims that is her secret to fitness.
Snooki's Cookie Diet
Snooki is one slim and trim girl and she has worked damn hard to get where she is. She has dropped 100 pounds, thanks to her cookie diet, which permits a 90 calorie cookie with a tiny meal.
Angeline Jolie's Ancient Grains Diet
Angelina Jolie is following a very unique diet wherein she eats things that are made out of ancient grains, simply because they would do good to her skin and health. She is a great fan of healthy grains and seed like quinoa, buckwheat, chia seeds, and millet. The only thing is that she is focusing more on grains rather than meat, fruits and vegetables, which is worrying her husband.
Anne Hathaway and Her Oatmeal Paste Diet
Anne Hathaway had to reduce a lot in order to play her character Fantine in the movie "Les Misérables," as she plays a poor factory worker who becomes a prostitute. In order to lose weight, Anne ate only two dried squares of oatmeal paste on a daily basis and that's it!
Christina Aguilera's Color Diet
Christina Aguilera got back into shape post her pregnancy, and she credits it to the color diet that only permits eating one color of foods a day. For instance, Monday would be white foods and Tuesday would be yellow and so on.
Summary
The career of celebrities revolves around how they look, so they spend a lot of time focusing on their diets and looks to remain camera ready all the time and therefore extreme diets is the way to go for them.