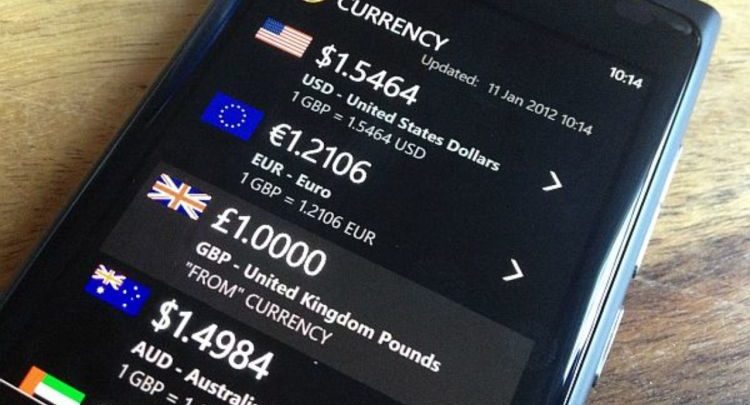 There are many people who find it a headache to convert currencies and check prices in their local currency. For such users, there is now an app that can change things for better. The currency exchange website, XE.com, has launched this app called XE Currency, which provides you the mid-market exchange rate for several currencies. Check out here much more about this app.
Usefulness
XE Currency is a highly beneficial app for almost every user who faces a problem of currency conversion under various situations. While some people find it difficult when they are doing their shopping in a foreign country, others may find it problematic in their multinational businesses that require them to find currency exchange rates on a regular and quick basis.
This app can help all individuals who need to convert a foreign currency into their local currency or another foreign currency. XE Currency can tell you exchange rates for more than 180 currencies. Thus, you should not be worried now if you are going on a trip to another country or handling sales abroad.
Value for money
Since this app is available for free download and use, it definitely offers amazing value for money. If we consider its ease and advantages of use, then we willsuggest everyone to try it. While it is the ad-based version of the app that is free of cost, you will need to pay around $1.88 for its Pro version. Although ads displayed in this app are not truly disruptive, you will also find high value for money even if you pay for the ad-free version. It is that effective.
Appearance

XE Currency comes with a simple layout and design. It provides an easy, interactive and friendly interface for users. There are listings of various currencies out of which you may make your selection. You can then add the amount of reference so it may display the equivalent amounts in other currencies.
In addition, there is a feature of the graphic display for each currency that can help you to know the price evolution over a period of time. This is an interesting addition in the app, as you can check the graphs from one day to one year and also interact with these graphs. The entire display is quite clear and crisp. Thus, the entire appearance of XE Currency is appealing for all types of users.
Performance

This app is designed for use on your iOS devices and it really works efficiently. It is fast in displaying the currency conversion results and refreshing values. However, it can annoy you with its slow speed while choosing a currency out of the given list or while entering an amount of reference.
Basically, the screen effects are sluggish. On the other hand, the conversion of values is very accurate. It is actually so effective that you may be completely dependent on this app for your conversion tasks. Further, this app can save your roaming charges in another country, as it is capable of downloading and storing the rates for currencies. The overall performance of XE Currencyis quite impressive.
Ease of use

XE Currency is an extremely simple and convenient app to use. When you enter the data into required fields, it gives you instant results on your screen. Further, you may interact with graphs by simply touching points on them with your finger. This will display the currency values at a specific time on the graph. Once you start using this app, you will hardly look for another one for currency conversion.
XE Currency is a quick, simple, efficient and reliable app for every user who needs to deal with the task of currency conversion for any reason. It is a must-have app on iOS devices.