Most of us with an iPad never want to lose use of it due to a low battery. Many people are always in search of a powerful portable charger to ensure the iPad battery remains charged at all times. If you are running low on battery on your iPad, you can quickly charge it using a USB-C charger device. There are different types of USB-C chargers and not all are equal in power and performance, therefore it is important to know the best USB-C Charger for your iPad.
The iPad USB-C is the future of the iPad. The quick-charge functionality works efficiently, with the iPad Pro's USB-C port allowing you to connect the USB-C device. Apple's iPad Pros now deliver more power outward, giving them power and charge to connected devices – like iPhone's USB-C is compatible with devices like the newest iPads, laptops, iPhones, and tablets.
USB-C, formally known as USB Type-C, is the emerging industry-standard connector for delivering data and power to and from computing devices. Due to its two-fold rotational-symmetrical connector, it can be inserted either way, so you don't have to figure out which end goes where, eliminating the frustrations of earlier USB ports.
Fast iPad Charging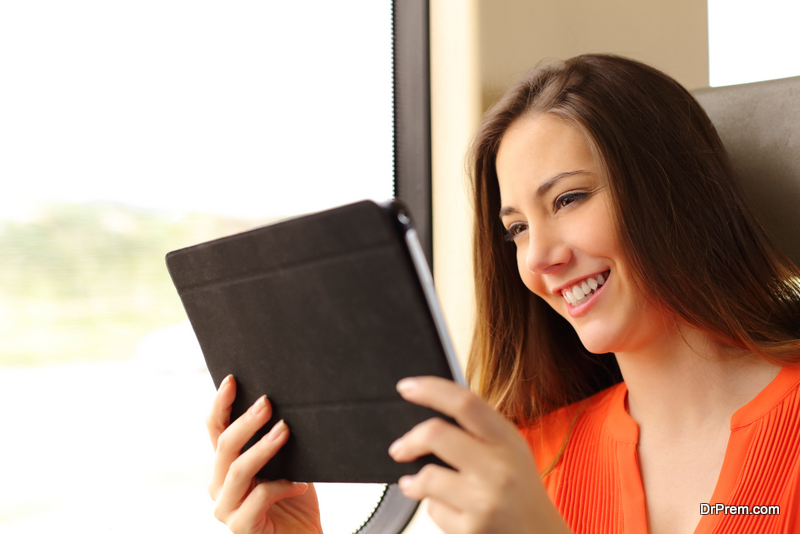 To charge iPad Pro, connect the USB-C cable to the device's USB-C port, and to the power adapter. Then, plug the adapter into a wall outlet. If you have a higher-wattage USB-C power adapter, you can use it with iPad Pro, and potentially see faster charging. In addition, iPad Pro uses the DisplayPort protocol to support connections to USB-C displays with resolutions up to 5K. To connect iPad Pro to high-resolution displays, use a USB-C cable that supports high-bandwidth connections.
With increased data-transfer speeds, the ability to send simultaneous video signals and power streams is now an option. USB-C's Alternate Mode for video enables adapters to output video from that same USB-C port to HDMI, DisplayPort, and other types of video connectors on displays, TVs and projectors. Furthermore, USB-C supports the USB Power Delivery specification. USB PD can deliver up to 100 watts of power, more than six times what USB 3.1 can. This allows for the potential for laptop-powered projectors based on USB-C.
Best USB-C Chargers for the iPad
A6PD Portable Charger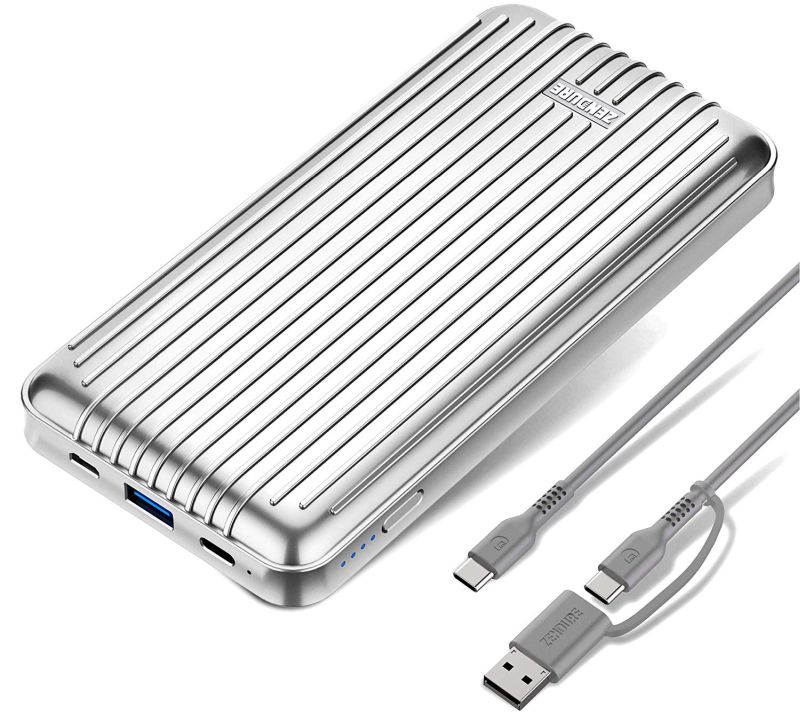 A6PD is a 20,100mAh portable charger with USB-C that's perfect for the latest iPhones and iPads with style and cutting-edge compatibility. It provides high-speed charging for USB Type-C PD enabled laptops and devices (13″ MacBook Pro, Nintendo Switch, most Android phones, tablets and more). You can fast charge iPhone X, iPhone 8, or iPhone 8 Plus up to 50% in just 30 minutes due to USB Power Delivery. The 20,100mAh capacity fully charges your MacBook 1.5 times, iPhone X 5.5 times, Nintendo Switch 2.5 times, Galaxy S9 Plus 4.3 times. A6PD is Quick Charge QC 3.0 compatible, so the USB-C and standard output port charge your QC 3.0 devices up to 80% in 35 minutes.
A6PD Zendure portable charger has pass-through charging, which means you can charge Zendure while charging your devices at full speed with a single wall charger, a feature rarely seen in other power banks. This power bank not only provides a USB Type-C port as input and output, but also regular micro-USB input and USB-A output.
45W 4-Port USB-C PD Wall Charger
Zendure's 45W A-Series 4-Port USB-C Power Delivery Wall Charger with a total of four ports is specially designed for people who travel a lot. It is compatible with MacBook, Nintendo Switch, Google Pixel, Tablet, iPhone X / 8 Plus, iPad and Android smartphones like Samsung Note 8 / S9 / S9 Plus, Huawei, and more. Zendure Wall Charger packs a total 45W of power into its compact and durable form, which could charge a USB-C laptop and three USB-A devices simultaneously.
When you're traveling, you need something that can charge multiple devices at once. Zendure's wall charger has a compact design with a foldable US plug and includes EU / UK adapters that make it convenient for travel. With a 30W USB-C port with that's capable of Power Delivery and Quick Charge 3.0, you can fast charge an iPhone X, iPhone 8, or iPhone 8 Plus from 0% to 50% in just 30 minutes.
You can even charge a MacBook 12″ at full speed and USB Type-C 13″ MacBook Pro at high speed up to 30W. The USB-A ports are compatible with QC 2.0 and 3.0 devices up to 18W and 15W, dependent on the port. These ports automatically determines your devices' needs and fine tunes the output to charge it at optimum speed.
Zendure Multifaceted Safety Protection 
iPad with USB-C is the future of the iPad. With built-in overheating, overcharging prevention, and short-circuit protection, Zendure is confident in their products performance, and they know you'll love it. That's why Zendure backs them all with a 2-Year warranty from the date of purchase and provide friendly, easy-to-reach support.
Article Submitted By Community Writer